Jonathan Wilson Revisits His Roots on 'Dixie Blur'
---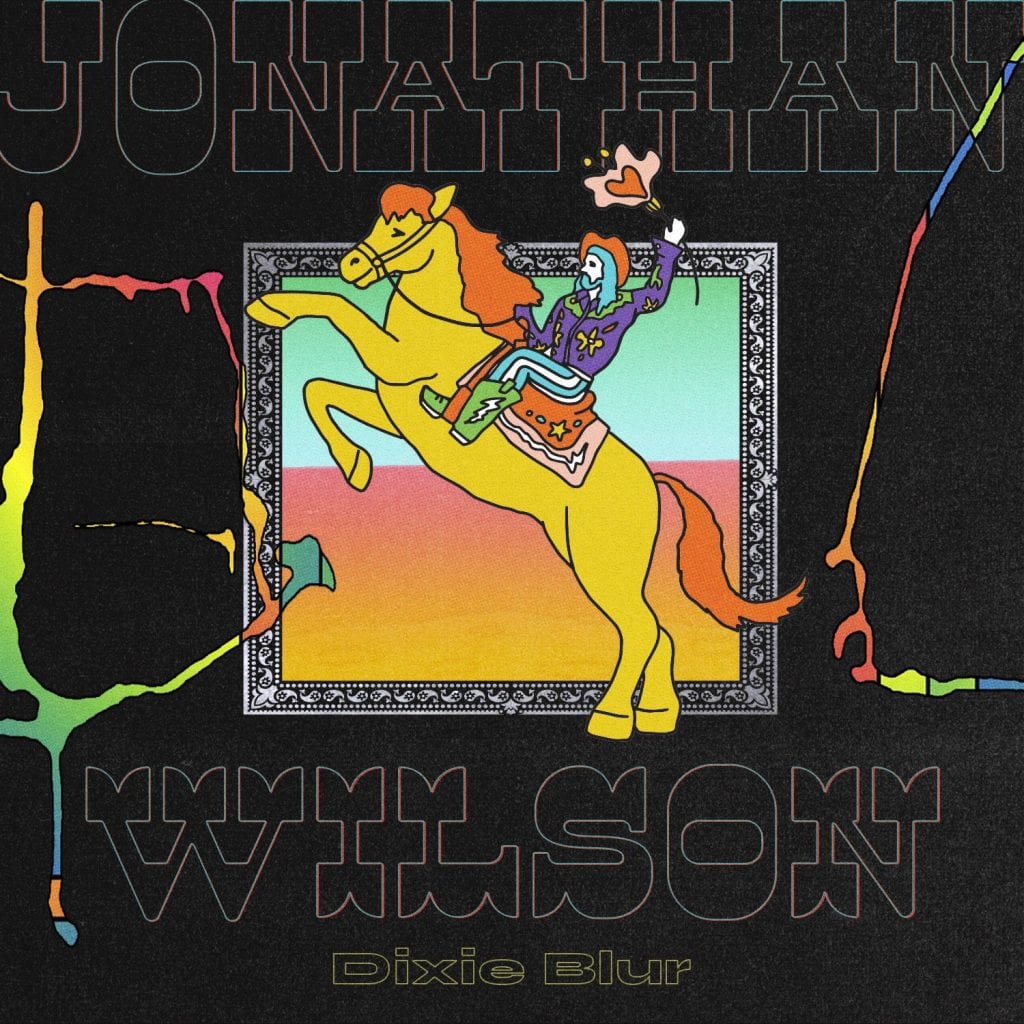 When we think of Jonathan Wilson, we think of the frantic strings and echo-techno harmonies of 2018's Rare Bird, or the otherworldly "bleeps" and "bloops" that contrast with pastoral guitars on 2011's Gentle Spirit. We might even recall the hazy keys and spaced out Bowie vibes of 2013's Fanfare. But we probably don't think of rootsy, twangy country music, like the kind that reared Wilson as a kid in North Carolina. So when the prolific producer, musician, and songwriter decided to make an album in Nashville, the change of scene suited him quite naturally.
Dixie Blur is a tuneful display of Wilson's songwriting chops. Wilco's Pat Sansone took the producing reins in Cowboy Jack Clement's studio and a skilled group of some of Nashville's finest session musicians made it all come alive. Wilson has never sounded better than on this record. With all filters stripped away, we're treated to the deep huskiness of his natural voice. And while his arrangements are still intriguingly textured, they feel more down to earth than anything he's done before. We still hear the occasional sprinkle of a flute or the warm run of a saxophone, or even the brush of a harp. But the rich tones of the 12-string and acoustic guitars, with ribbons of harmonica, fiddle, and pedal steel, are what steal the show.
Wilson sounds like a lone ranger on a mythical quest in album opener "Just for Love," and gives us hushed Leonard Cohen vibes on "'69 Corvette." In it he sings, "I still think of Carolina sometimes / I miss my family / I miss that feeling / I miss home," and we have the sense he means it, that making Dixie Blur is something of a return to his roots.
Themes of homesickness, the fresh start of finding a new home, and nostalgia run through Dixie Blur. And that Nashville sound really wafts in on songs like the rousing "In Heaven Making Love," the pretty piano ballad "O Girl," the barn dance romp "El Camino Real," and the smooth, melodic "Golden Apples." The latter, plus album standout "Korean Tea" and a bunch of tracks on Dixie Blur show serious appreciation for a kind of late '60s, early '70s aesthetic, perfectly encapsulating that Jonathan Wilson style. He is somewhere between Laurel Canyon and Music City, sun-drenched and free.
---