ALBUM REVIEW: Producer Jonathan Wilson Indulges His Own Imagination on 'Eat the Worm'
Posted On September 6, 2023
---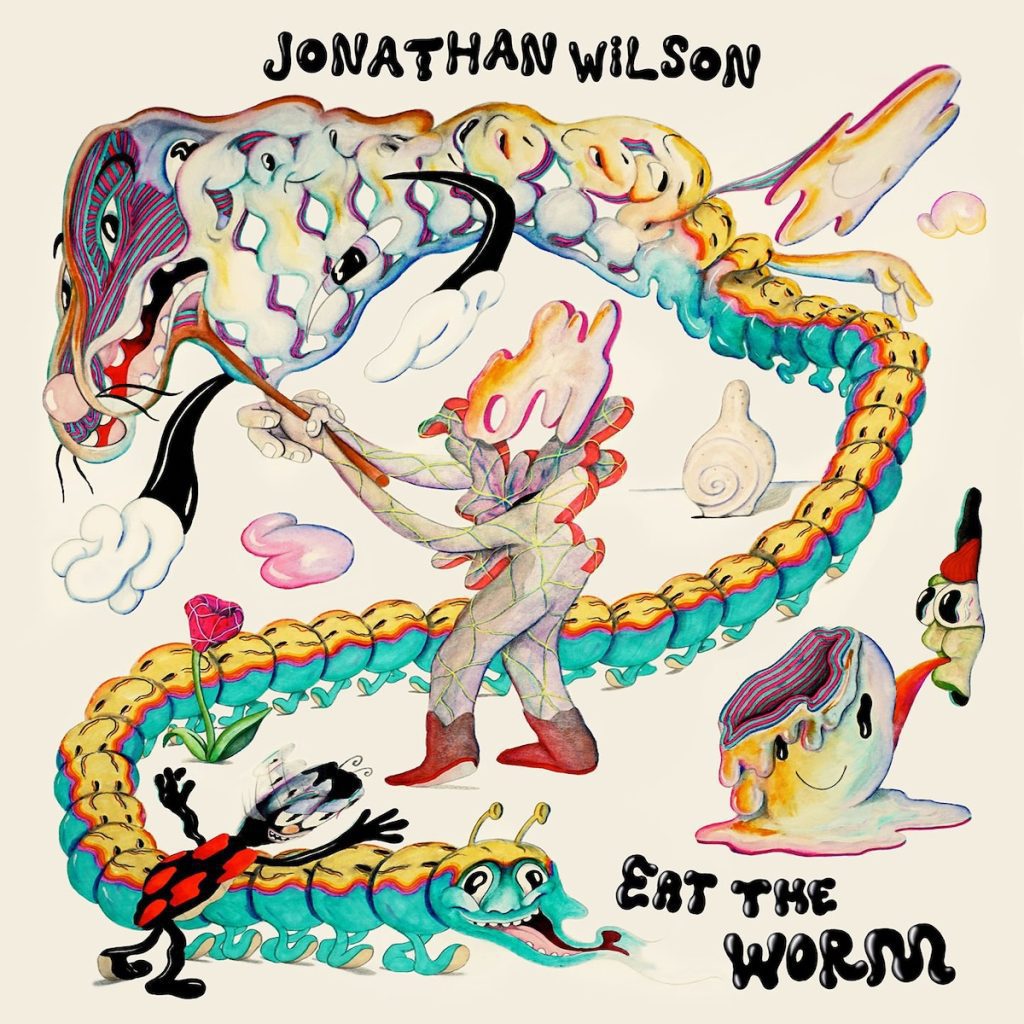 What is left for the artist who gives so much of himself in service of other artists' work? This was the place Jonathan Wilson found himself in amid a prolific string of producing gigs that probably resulted in at least one of your favorite albums of the past few years. (He's helmed albums from Angel Olsen, Margo Price, and Bright Eyes, to name a few.) At the ends of long studio days, in between sessions, or wherever he could make the space, Wilson began following the threads of his imagination toward Eat the Worm, his first solo record since 2020's excellent Dixie Blur (ND review). Inspiration came in the form of unused ideas, meandering at the piano, and obscure, new-to-him music that opened his brain up to uncharted paths.
Eat the Worm feels like a celestial meeting point for Wilson, who has dipped a toe in jazz, country, psych rock, folk, roots, and pop. Following and honoring his own curiosity, he has landed on a collection of sonic eccentricities that are as groovy as they are hypnotic. Take tunes like "Bonnamossa" and "Hollywood Vape," which play with percussion and noise in different but equally cacophonous ways to create wholly original sounds. The former contrasts the "boing" of a tight coil and almost gunshot-level drum machines with chanting harmonies and sweeping strings, while the latter morphs from something earthy and acoustic into a thrashing psych-prog finale. Both have the power to completely envelop you in their Wilson-built worlds.
Elsewhere, elements of vintage Brit pop quirk like "Marzipan" prove a safe environ for Wilson to explore nostalgia for his early 20s in New York City, while piano-laden balladry is ideal for cheekily confronting a sometimes-disillusioned present in "East LA." Loping guitars and strings go toe to toe with frantic horns on "Charlie Parker."
Also at the producing and recording helm, there is no part of Eat the Worm Wilson hasn't touched. And in many ways, it listens like a love letter to his well-honed bag of tricks as a musician, songwriter, and master of the craft of making records. Fearlessly experimental and deeply immersive, Eat the Worm is the distillation of a true artist in all his wacky, visionary glory.
Jonathan Wilson's Eat the Worm is out Sept. 8 on BMG.
---