Harmonicist Grant Dermody Blends Blues and Country on Earthy 'My Dony'
---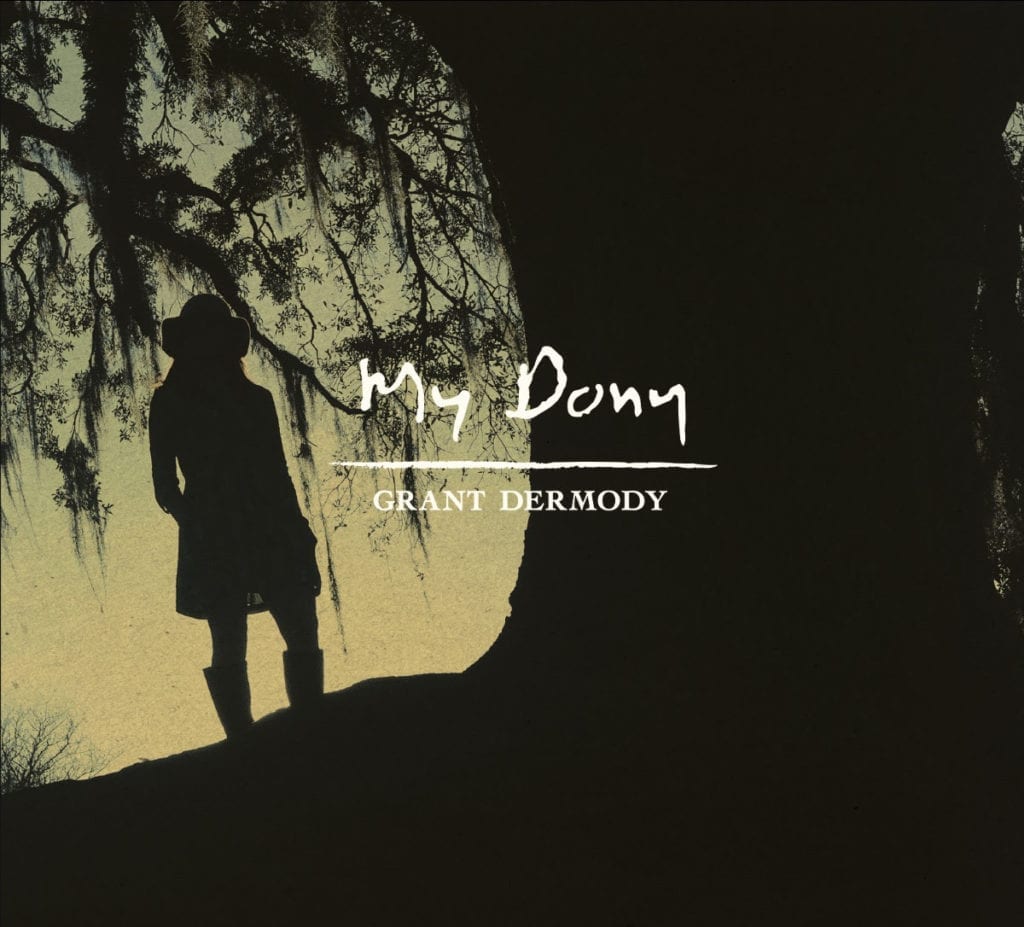 Co-producer Dirk Powell called Grant Dermody's latest release country. But on the title cut, the country here is of the Hill variety, "My Dony" droning like a winch pulling it up from the muddy Mississippi Delta.
As Powell — who contributes guitar, mandolin, and guitar to harmonica player Dermody's latest record — explains in My Dony's liner notes, the country he's referring to is Muddy country, quoting Levon Helm calling Waters the king of country music. But with accordionist Corey Ledet running loose in the studio as well, the project two-steps over the border into Louisiana. Dermody blasts out great gusts of back alley Chicago-style harp over the top while Ledet pumps and struts his way through Clifton Chenier's "One Step at a Time."
Dermody is a roots music master, equally at home in gospel and zydeco as he is in blues. He has collaborated with Eric Bibb, appearing on several of his albums, as well as guesting on Powell's 2014 album Walking Through Clay. Dermody says he considers this new record straight-up Chicago blues, and it's the first time he's electrified his harmonica all the way through a record. But while Dermody does hew the blues line steadfastly all the way through on his instrument, his accompanists skitter all over the place around and behind him.
John Mayall and the Bluesbreakers featuring Eric Clapton recorded "It Hurts to Be in Love" in 1966, covering a rollickin' R&B original by Annie Laurie from 1957 that jumps in and out of bed with doo-wop as it bounces along. The Dermody/Powell version has a stiffer bottom end, sounding more urban Chicago until Powell shovels some Delta guitar mud on it.
Ledet climbs back aboard for "Corner Strut," a Dermody/Powell original funky strut zydeco-ed up with Ledet's accordion and finished off with a blowtorch burnish by Dermody's harp.
Rhiannon Giddens steps in for some celestial harmony on the traditional gospel number "Great Change," which gallops along with religious fervor egged on by Dermody's Piedmont blues harp solo then swings back to bluegrass with Powell's mandolin. It finally reverts to more churchy matters with a few bars of glorious a cappella by Giddens and Allison Russell, with Powell chiming in on vocals as well as piano and guitar.
"Morning Train" is not the gospel number; it sounds more like something Boozoo Chavis might have cranked out in some sweaty Louisiana juke joint.
Dermody and company bring it all back home with his original "Hometown Blues," a Chicago-style stomp that Son Seals could have fronted on any late-night bluesy throwdown.
It's earthy stuff, with the dirty roots exposed for us to chomp on and savor, a down-home dinner that sticks to your ribs.
---