Fantastic Negrito Checks In with 'Have You Lost Your Mind Yet?'
Posted On August 12, 2020
---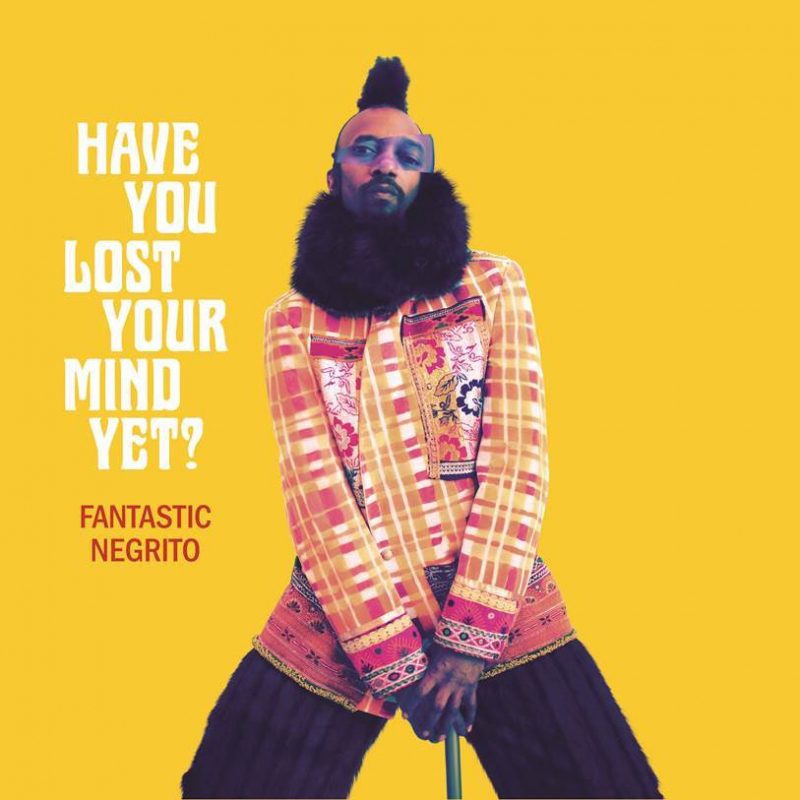 Xavier Dphrepaulezz's latest album title is not a catchphrase, but a genuine inquiry into how folks have been coping with the coronavirus and all the other broken things in our everyday lives. He asked people around the world to send him footage of what they've been doing to stay sane during their stay-at-home days. He edited the footage he got back into a video for "Chocolate Samurai," the lead cut from his latest release, Have You Lost Your Mind Yet? The Oakland-based singer/multi-instrumentalist Dphrepaulezz, who performs and records as Fantastic Negrito, called the response "a moment of light" that shows that even in isolation, we are all in this together.
As he demonstrated on his 2016 album, The Last Days of Oakland, which won that year's Grammy for Best Contemporary Blues Album, Negrito is an amalgamation of James Brown, Prince, and Robert Randolph, with some Sly and the Family Stone sprinkled in. His vocals on "Chocolate Samurai" are raw-throated James Brown rasps over a funked-up soundtrack that Brown or Prince would be comfortable with.
Negrito takes it back to church on "I'm So Happy I Cry," a shout-out to his wayward past that sounds like Prince preaching from the pulpit and features Tank and the Bangas' Tarriona "Tank" Ball: "Back in 1999 / I touched everything that I could find / I used to scratch n' sniff all night / Searching for that friend of mine / All them things that made me high / Now make me sit and wonder why?"
On "How Long," Negrito reaches out to the shooters we see in the news and he's seen in his own life, "To all my baby Al Capones / Out there screaming all alone / Full of shit, full of hope, holding on," amid an America that's left them few options.
"Platypus Dipster" sounds like Prince trying on Captain Beefheart's hat and cloak, and "Your Sex is Overrated" has Prince trying frantically to climb out of Screamin' Jay Hawkins' casket.
Healer, entertainer, shaman, funkateer, and prophet, Fantastic Negrito is a demon-chasing, street-wise preacher who delivers the goods with funk and soul and a big dose of social consciousness to help us all get through these troubled times.
---