ALBUM REVIEW: On 'White Jesus Black Problems,' Fantastic Negrito Shines Modern Light on Ancestral Story
---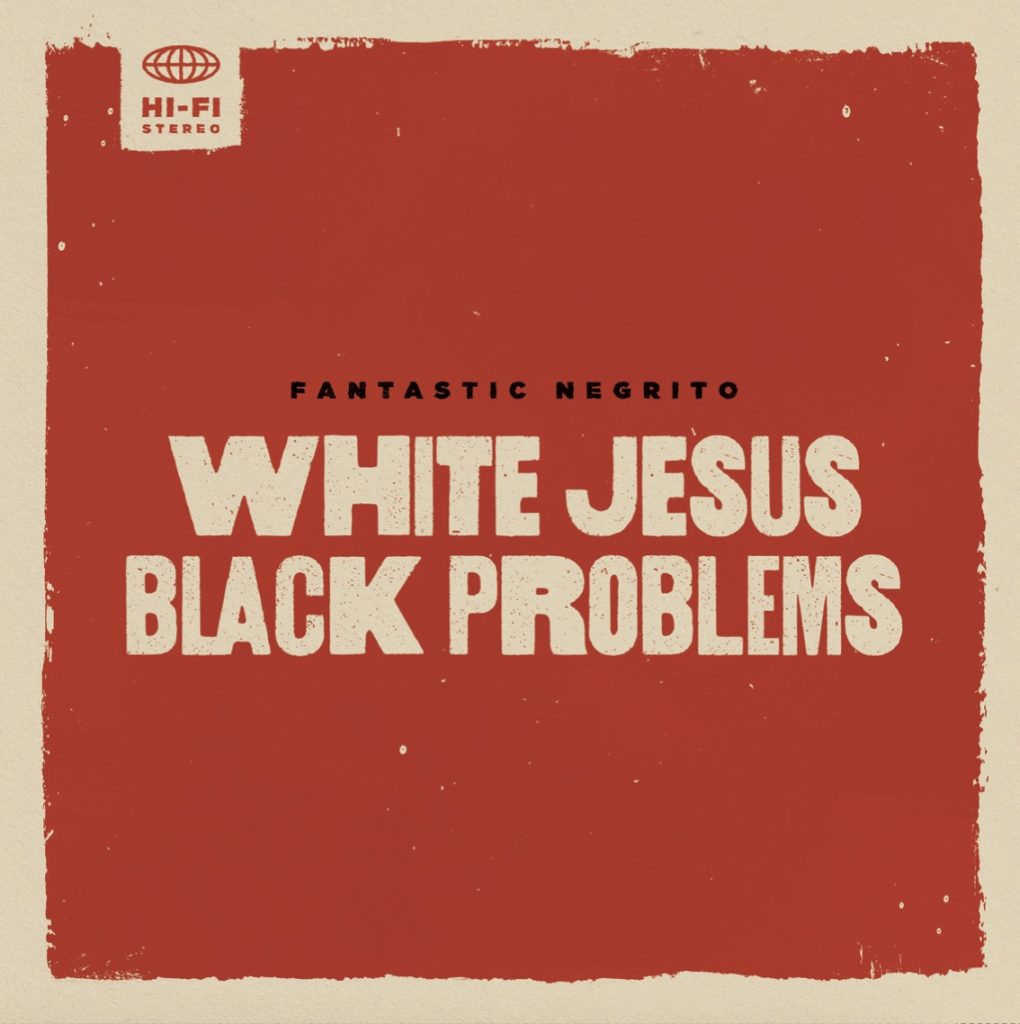 Xavier Dphrepaulezz has tried on a closet full of personas. As his alter ego Fantastic Negrito, he has been a shape-shifting shaman sewn up in the skin of a preacher, funkateer, soothsayer, bluesman, poet, roots doctor, rocker, and prognosticator.
Now you can add revolutionary archivist to his list of inhabited flesh-fillings. The three-time Grammy-winner (for three consecutive Best Contemporary Blues Albums: 2017's The Last Days of Oakland, 2019's Please Don't Be Dead, and 2020's Have You Lost Your Mind Yet?) has constructed a 40-minute film (trailer) as well as a full-length album, White Jesus Black Problems, that focuses on his ancestors, a white Scottish grandmother who was an indentured servant who, in his own words, "formed a forbidden union with my Black, enslaved grandfather" in 1759.
Although he takes on a bucket load of society's ills, Negrito labels this project a love story. But that love comes with plenty of hard looks at the problems that try to prevent that love from surviving.
"The most important thing here is that all people are born free," he says in the introduction to the film, written, recorded, and filmed in his hometown of Oakland, California, then proceeds to lay out in song all the obstacles thrown up along the journey.
The project is Negrito's manifesto, a literal shout against oppression. His delivery system belies the lyrical impact with royal influences from Prince and Queen, jabbing you to set you up for lyrical body punches.
Draped over a Funkadelic soundalike soundtrack, he bemoans the fact that everything and everybody is for sale on "Highest Bidder:" "I say the same thing to myself every day / The same thing to my friends / I say what's going on with us here / Fix it, fix it."
"Trudoo" references Negrito's troubled upbringing, a reach-out to his long-absent father: "Daddy why'd you ignore me / Before I could even start," he asks over a throbbing Prince-esque wiggly accompaniment. "Someday I hope you'll find me / I'm out here all alone / Wandering out in the darkness / Sad from a broken heart."
Even though many of the songs feel like a punch to the heart, "They Go Low," a screed against greed, delivers the knockout blow: "I seen a dead man walkin' / It was somethin' that I seen before / There's a song he was singin' / About a life that he wanted to live …  Please somebody save us."
While the project is a condemnation of evil running amuck, love does shine through on "Oh Betty," a chronicle of Negrito's grandparents' forbidden union: "Oh Betty you'll be free in 7 years while I'm still bleeding / I wonder if you'll ever need me? … while I'm still breathing … You'll be only thing that matters."
It's a lot to take in. By the end of the bout, you'll feel like employing Ali's rope-a-dope technique, rolling with the punches, laying back against the ropes to keep from being battered. But if you can hang on, the message is well worth the beat-down necessary to get it across.
White Jesus Black Problems is out June 3 on Storefront Records.
---