Eric D. Johnson Widens the Frame on Fruit Bats' 'The Pet Parade'
---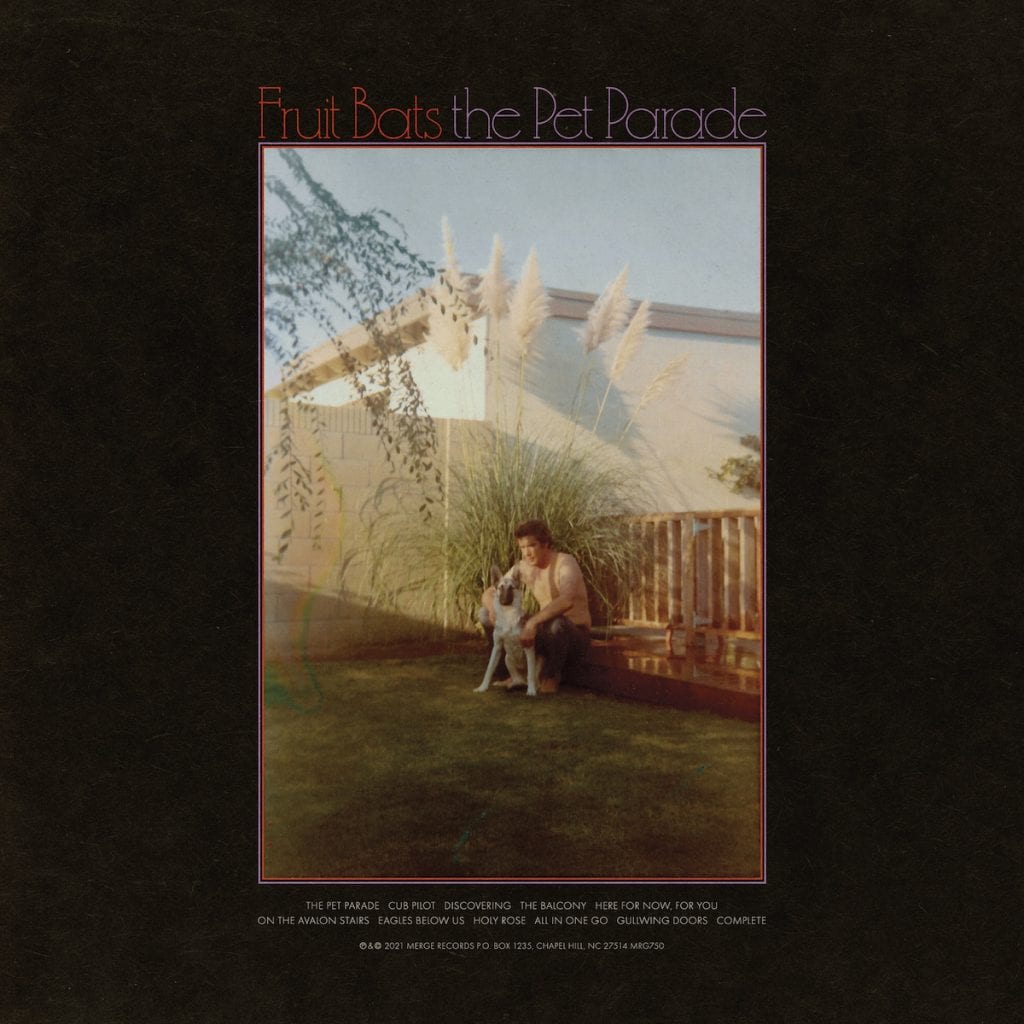 For longtime fans, it has almost become impossible to remember a time before the sweet sounds of Fruit Bats. Twenty years into Eric D. Johnson's journey with the Fruit Bats project, his smooth, dreamy melodies still feel so singular and all-encompassing. After the stellar 2019 release Gold Past Life, which found Johnson ruminating on mortality and nostalgia, his follow-up, The Pet Parade, makes its mellower entrance. Initially comprised of many songs directed solely at a lover, Johnson realized that the whole world could probably use some of that compassion and tenderness and began to reframe the songs on The Pet Parade to be more inclusive, more open.
Most of the record was written before the pandemic, with recording happening semi-remotely, though the lyrics undeniably speak to these times, this tumult. Take "Cub Pilot" for instance. What is filled with tiny, personal details to Johnson is also an uncanny ode to viewing the world from inside our windows — a highly 2020-specific image at this point. "She is looking out the living room window / watching Saturday become Sunday," he sings. "We've been lately feeling like the people / we didn't know we were allowed to be / We've been tapping into places inside / that we've always been afraid to see."
On the six-minute title track that opens the album, electric guitar bubbles up slowly against its steady acoustic counterpart as Johnson sings, "Hello from in here to all you out there / it feels like it's been years." There is the comforting company of common experience in these lyrics, but also the encouragement to try your best just to get through each day on the gorgeous, humbling "Discovering" and on the quiet, soft "Complete." In the latter he sings, "you shall be complete / I decree it so," giving us that gentle little boost to take a breath, to keep going.
Johnson has always been beloved for the swoops and dips he manages to pull off with an elastic voice that knows no bounds. His tone seems to do exactly what you least expect and just what you need it to do in all the right places. Whether in the slinky high notes that sneak up in the swoony, romantic "Here For Now, For You," or in the creaseless harmonies of driving "The Balcony," a melodica and synth-soaked tune that harkens back to Johnson's time in The Shins, Johnson uses his golden voice to build the silken textures of The Pet Parade. His love for California seeps in to dapple these songs, much like it always has in his work, and it is enough to make you wistful for a warmer time, whenever that may come again.
---