---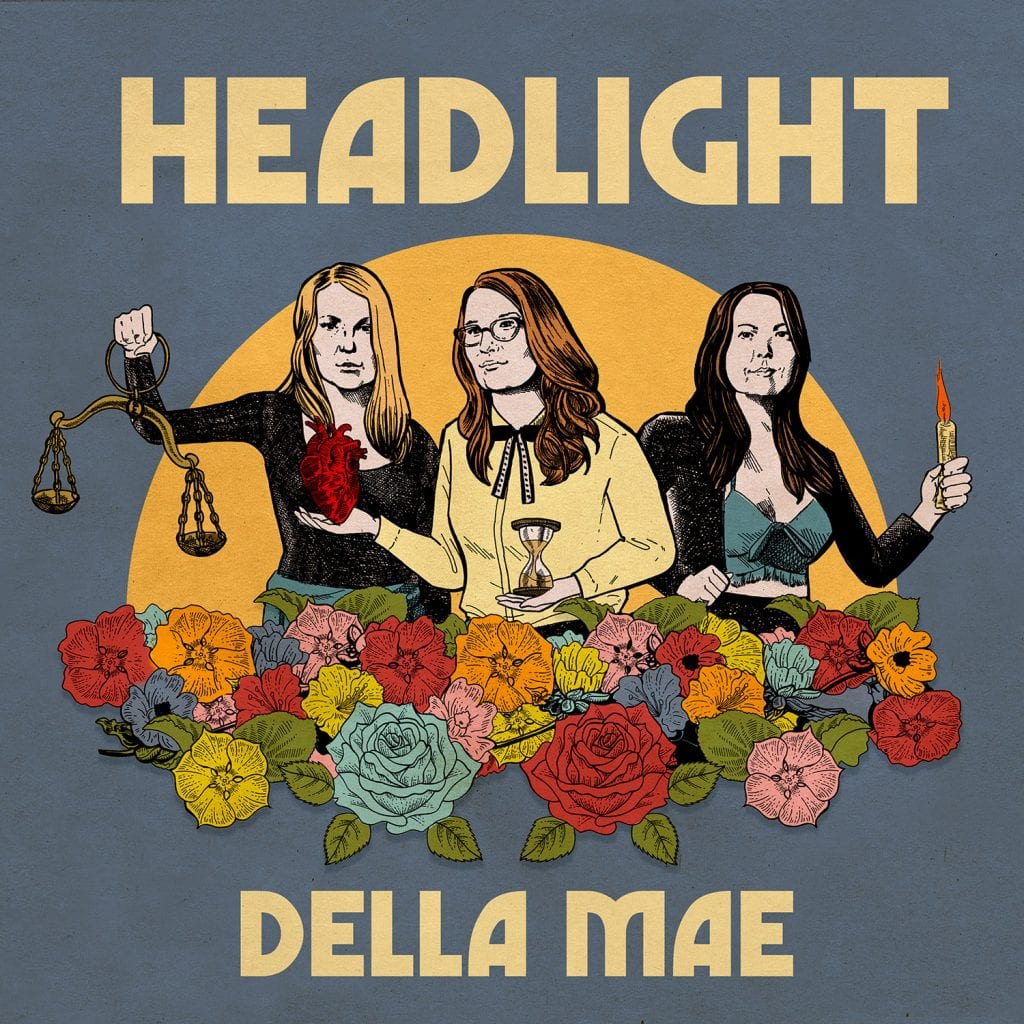 There are some albums that come along whose musical brilliance simply shines so radiantly that it guides our paths, illuminating the dark corners of our lives. The songs of Della Mae's Headlight — with powerful writing, soaring vocals, and moving musical unity — challenge us, energize us, and touch us as they light the way. This is an album on which you can feel the emotions of the group in each song as they evoke anger, sadness, hopelessness, and joy.
The title track, which opens the album, is worth the price of the album alone. It's a stirring and defiant anthem that's at once an affirmation of sisterhood and community and a condemnation of a society that treats rape victims as liars and as subjects of their own wrongdoing. The tune opens sparsely with vocals, guitar, and drum, drawing us in with a hypnotic beat before opening into a swelling chorus of voices and instruments. The song mimics the movement from feeling alone to being supported by a strong community as the chorus shouts with affirmation and love and unity:
Walkin' in the footsteps of a woman I don't know
And though we've been moving slow we've gotten somewhere
Walkin' in the footsteps of a woman I haven't met
But I've seen her on the internet crying
 And if it hasn't happened to you it will happen to your sister
And if it hasn't happened to her, it will happen to another
So be a headlight in this dark night
They might not believe you
But I do.
The slow-burning, gospel-inflected blues "Change" acknowledges the challenges and the inevitability of change but also the hope that it brings. The McCrary Sisters join in call-and-response on the chorus as the music spirals higher and higher into the brightness of change:
Oh, it's cruel, but it's certain
It's hard, but its sure
When life closes curtains
And darkness endures
But the darkness won't linger
And the light will shine strong
Change is comin' on.
The joyous rambler "I Like It When You're Home" scampers and skitters and celebrates the moments of coming off the road after being gone so long. "It's About Time," co-written with Front Country's Melody Walker, is a frontline declaration of embracing one's voice and speaking loudly despite society's attempt to silence women.
Why do I silence all my dreams (wanna shout it out loud)
When inside all I wanna do is scream (wanna shout it out loud)
Who put these hands around my throat
Why do they feel so much like my own?
It's about time that spoke my mind
It's about time that I spoke my mind
It's about time that I spoke my mind.
The McCrary Sisters' vocals elevate the song; it's a soul-stirrer, reminiscent of The Staples Singers.
Headlight shines with a fierce brilliance, illuminating the shadows where our culture stores its most inhumane tendencies and exposing them to some heat. The album also casts a bright beam along a path for us to follow both personally and socially. Headlight transforms and celebrates, and its lyrics and music linger in your soul long after the final note fades.
---