Joyous But Cautious, Della Mae Celebrates Togetherness With 'Family Reunion'
Posted On August 26, 2021
---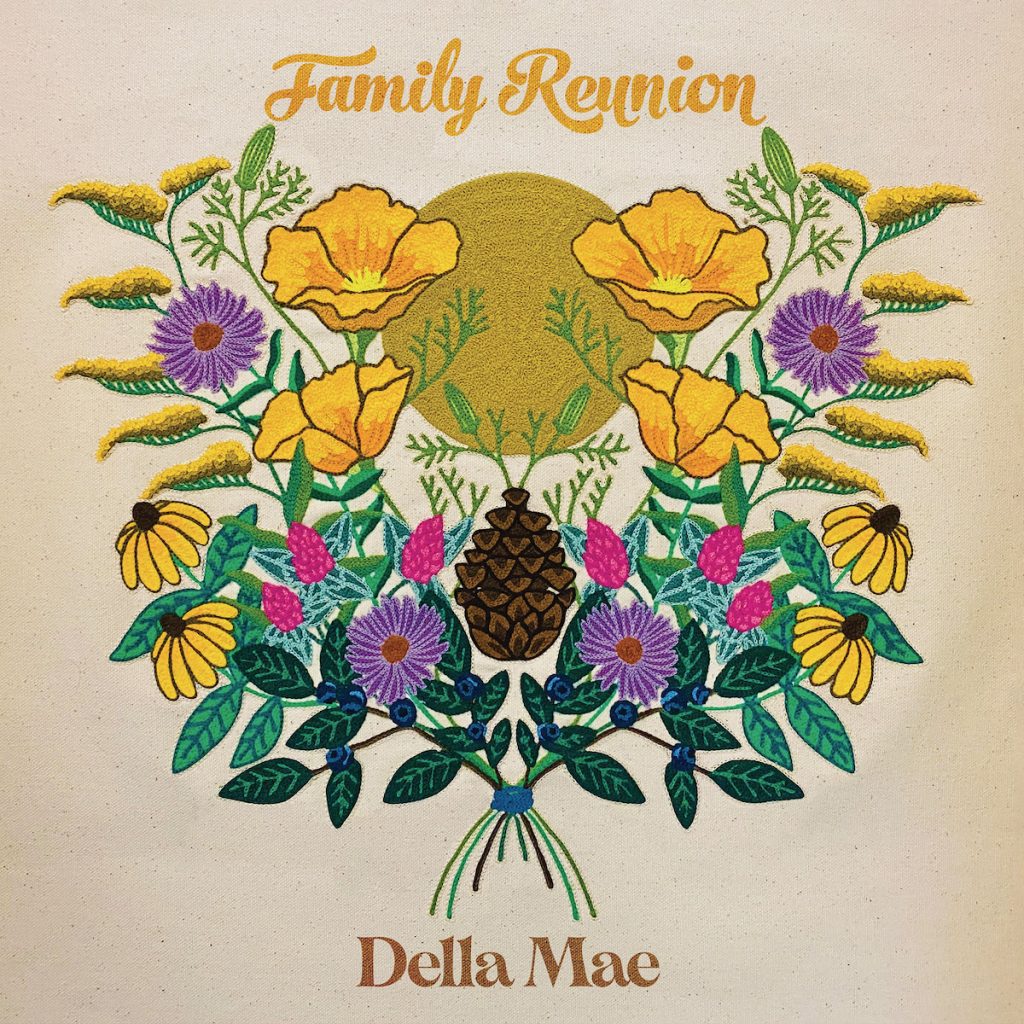 "Is it all over now?" Della Mae singer and acoustic guitarist Celia Woodsmith asks on "These Songs," the opening track on the band's first post-vaccination collaboration, Family Reunion, and it's a question many of us have been asking of late. The song carries an air of cautious optimism, and it perfectly encapsulates the mindset of the album that follows.
In May, the members of Della Mae convened in Takoma Park, Maryland, at Tonal Park Studios after spending the better part of the previous year texting, Zooming, and collaborating from afar in weekly streams for their fans and, let's face it, for each other. Once back together, the music started flowing, and out came the music that forms Family Reunion.
Those tracks are a combination of well-chosen covers and inspired originals. First single "Ride Away" — a Woodsmith creation inspired by Richard Thompson's "1952 Vincent Black Lightning" — chugs along on the percussive power of Maddie Witler's mandolin as the lyrics ultimately warn that you can't run from love, and that running from it can sometimes end tragically.
Among the covers, John Hartford's "You Don't Have To Do That" is a prime vehicle for showing off the band's impressive chops while introducing the members — in addition to Woodsmith and Witler, there's Kimber Ludiker on fiddle, Avril Smith on guitars, and Vickie Vaughn on bass. Also included is a fine take on the Gillian Welch/David Rawlings tune, "Dry Town," featuring some down and dirty guitar work from Smith.
Family Reunion works best when Della Mae is having fun, celebrating the anticipation of coming out of a prolonged period of lockdown, or channeling the best in traditional song forms, such as the exceptional original "Heart of My Home" and Hazel Dickens' "Just a Few Old Memories." These moments keep the album from becoming too maudlin, which it threatens to do on occasion. It's understandable, however, as many of us have had to fight through the darkness of the past year to find some light. When we do, it just makes it all the brighter.
---