Deer Tick Adds Flavor with 'Mayonnaise'
Posted On January 31, 2019
---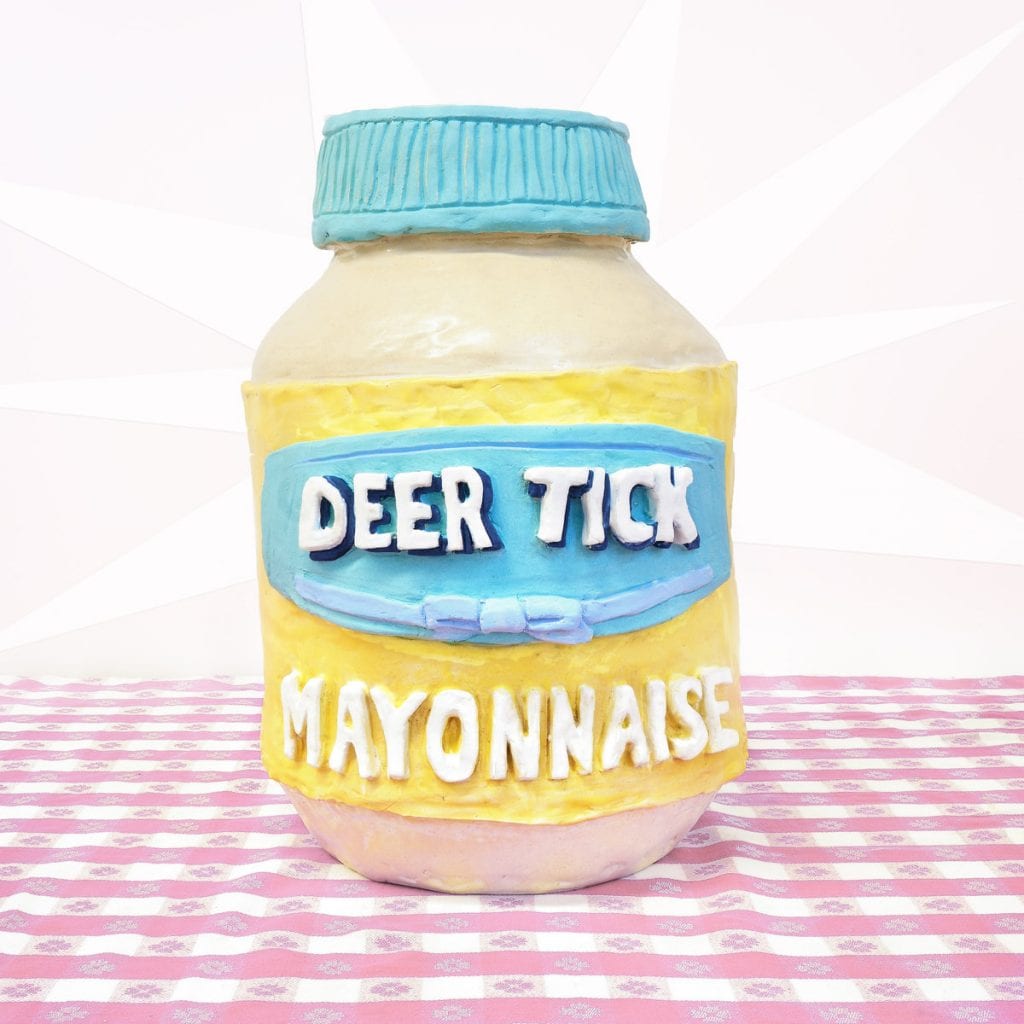 Deer Tick, a band that had built a solid reputation for being road dogs, went into hiding, it seemed, after their 10-year anniversary shows in 2014. It wasn't an official hiatus, but there were also no real prospects of returning — until they re-emerged in 2017. The welcome surprise arrived in the form of two self-titled records. Deer Tick Vol. 1 was a folky, singer-songwriter-type record reminiscent of their earlier material like War Elephant and Born on Flag Day. Deer Tick Vol. 2 was the plugged-in, loud and thrashing version of rock and roll they had come to be known for in their more recent releases, Divine Providence and Negativity. 
Vol. 1 and Vol. 2 felt different. They were like opening scenes to Deer Tick's second act as a band. Not necessarily the Deer Tick as listeners knew them, but a new, clear-minded, fresh incarnation. The two volumes provided a re-introduction to what Deer Tick does best, which is crossing a wide spectrum from heartfelt fingerpicking tunes to brash bar band anthems. The two new albums are yin and yang, quiet and loud, and like the record covers themselves, ketchup and mustard. What goes naturally with ketchup and mustard? Mayonnaise!
Deer Tick's new release, Mayonnaise, serves as a sampler of sorts. The band has been careful when calling it an "album." It's more of a companion piece to the recent condiment-themed offerings. It's not as cohesive as their official albums, but that's not necessarily the point. Like the title suggests, Mayonnaise is not to be ingested on its own, but rather, in addition to what came before. It features alternate versions of tracks from the Vol. 1 and Vol. 2 recordings, like the somber acoustic tracks "Limp Right Back" and "End of The World." Frontman John McCauley, guitarist Ian O'Neill, and drummer Dennis Ryan share lead vocal duties on cover tracks by George Harrison, Lou Reed, and Ben Vaughn. Lead songwriter McCauley adds some new originals to the effort like the grungy "Bluesboy," "Old Lady," and the Diamond Rugs-esque "Hey! Yeah!"
The outtake versions are more changeups than they are complete curveballs. The difference between the Mayonnaise versions and Vol. 1/2 versions are subtle, but hearing new parts allows you to deconstruct them as if you were in the studio with the band. Being able to pick out new arrangements, like the sax solo on "Limp Right Back" or the slightly more honky-tonked version of "Cocktail" adds context to their original versions.
A collection like Mayonnaise serves several purposes. One, a chance for the guys to showcase how some of the newer songs could have been produced in an alternative universe. Secondly, they get to throw a few of their favorite covers on tape and go tour them. Lastly, it offers a chance for new and old fans alike to throw on a Deer Tick album and hear the entirety of the band itself, in all of its glory, with its influences on full display. Just add mayo.
---