Darlingside Builds on Solid Foundation with 'Fish Pond Fish'
Posted On October 7, 2020
---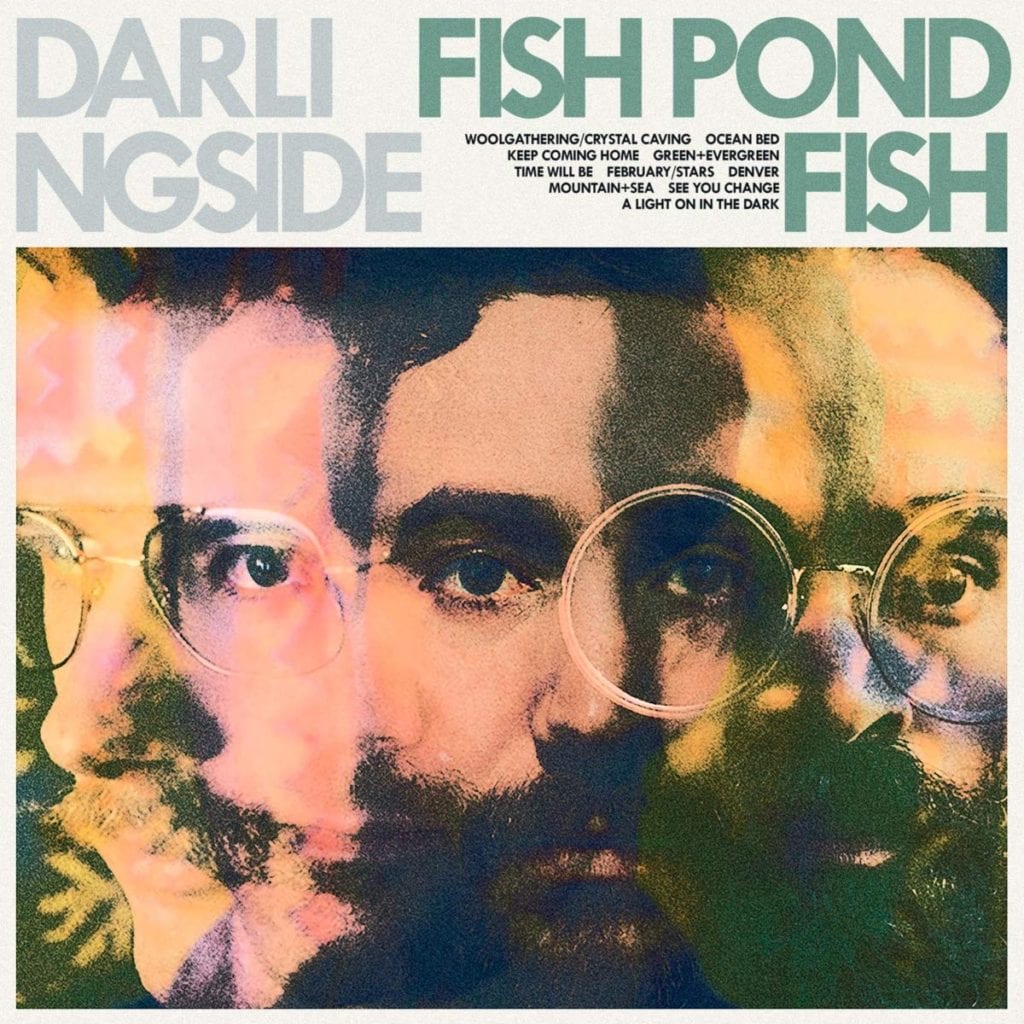 The foundation of Darlingside's new album is predictable. The beautiful harmonies, the rich layers, the careful (or is that care-full?) lyrics — they're all present and accounted for on Fish Pond Fish. What's unexpected here is a dynamism that builds so effectively on the band's traditional pastoral leanings, and it makes this new LP a striking listen.
If you're new to Darlingside's brand of "string rock," as they've called it, bands like Blind Pilot, The Byrds, and Fleet Foxes are obvious touchpoints for their catalog. Yet Fish Pond Fish, the band's follow-up to 2018's Extralife, takes things a step further. The expansive sound is immediate, as the percussive dynamism of early tracks like "Crystal Caving" and "Ocean Bed" veers away from the band's plaintive past. Both songs are instant highlights and signal further surprises ahead in the mix.
There's a heavier hand of production on Fish Pond Fish than ever before, remnants perhaps of the band's sessions with Peter Katis (Interpol, Stars, The National) before a global pandemic took hold. "Green + Evergreen" serves as the best evidence and marries these past and present elements so well, the band's signature vocal work residing inside beautiful synth work and crisp percussion.
Given the song titles, you might have already picked up the natural themes at work on Fish Pond Fish with tracks rooted (literally) in the created order. The album is filled with thoughtful analogies and exquisite phrasing that reflect a world at work around us and the resulting lessons we can learn. Beauty is ever-present if we're willing to notice, and Darlingside's latest beckons us to lean in and listen. 
History will likely look back on Fish Pond Fish as an important element in Darlingside's catalog, a turning point that maintains signature elements alongside an emerging maturity. They are a better band than when you last heard them, the songs just as beautiful yet even more captivating than before.
---