Transcendent and Beautiful – Sometimes to a Fault
Posted On February 22, 2018
---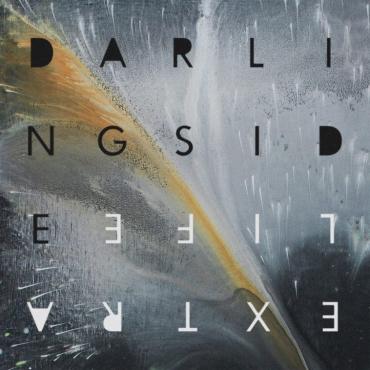 I remember the first time I watched Planes with my kids.
If you haven't seen it, it's like Cars, only with, well, planes. It's not a bad film. Basically, a small-town blue-collar dude (in this case, a crop duster) thinks he has what it takes to compete in this international race. Long story short, he tries and succeeds. Sorry  to give away the ending.
Something stuck with me, though: The protagonist encountered resistance, sure, but his arc was a little too smooth and undynamic. Again, the plot boiled down to this: Dude tries, dude succeeds. Boston folk quartet Darlingside is perfectly dynamic on new LP Extralife — don't get me wrong — but offers a similarly too-smooth ride from start to finish. There are some great tunes along the way, but sometimes Extralife is simply too pretty to hit home. Like the movie Planes, I find myself wishing it was a slightly bumpier ride.
At its heart, Extralife is a vocal record. There's accompaniment, sure, but the instruments exist in service to close, multi-faceted harmonies. The title track, for instance, sweeps and soars with all the well-paced melodrama of the first movement of a Queen song. Four voices intertwine to paint an oblique, apocalyptic image: "Mushroom clouds reset the sky / Extralife."
To their credit, Darlingside's approach on Extralife puts them in accomplished company. Crosby, Stills, Nash and Young featured four masterful songwriters, of course, but a good bit of the magic of records like Déja Vu (and the Young-less Crosby, Stills & Nash) came from CSN and sometimes Y's insistence on tight harmonies that ran the length of each song. Some of Extralife's best moments echo CSNY, such as closing cut "Best of the Best of Times." It's propulsive and memorable, sharing many valuable characteristics with CSNY's version of Joni Mitchell's "Woodstock."
It's worth noting that Darlingside hails from the urban northeast. While they may nod to CSNY's outdoorsy hippie-folk flavors, Darlingside's most comfortable speed is in more refined forms. Accordingly, "Hold Your Head up High" — possibly the finest cut on the album — splits the difference between Belle and Sebastian and Simon and Garfunkel. "My father as he stands / a perfect cartoon man / heavy sigh, and hoping that I heard him speak / hold your head up high," Darlingside harmonizes, nodding to the former; the tasteful trumpet melody of this imminently catchy song, too, would be right at home on a Belle and Sebastian tune. Flavors of Simon and Garfunkel appear in the sweetly haunted harmony starting each verse.
While "Hold Your Head up High" is a prime example of how backing instrumentation can really complete a vocals-driven tune, it's followed by a track where that's far from true. Darlingside's continuum on this record includes endpoints in chamber folk and indie-pop, and "Eschaton" is built on overly precious bleeps and bloops from the indie-pop end. They're frankly distracting, which is a shame because "they're making martyrs out of tennis stars" is a hilarious line. It's easy to forget the glitchy dissonance of that song by the time you get to "Lindisfarne," though, which opens with a seriously impressive, almost Franciscan a cappella harmony before moving into satisfying folksong.
If Extralife is uneven, it's at least rewarding for the songs where Darlingside really clicks — tunes like "Hold Your Head up High," "Best of the Best of Times," or "Lindisfarne." This is a band with a gift for literary and darkly witty songwriting, but also for rich harmonies and memorable hooks within hooks. Now if only there were the occasional bump in the road or humanizing flaw …
---