Chuck Prophet Remembers the Past on 'The Land That Time Forgot'
Posted On August 19, 2020
---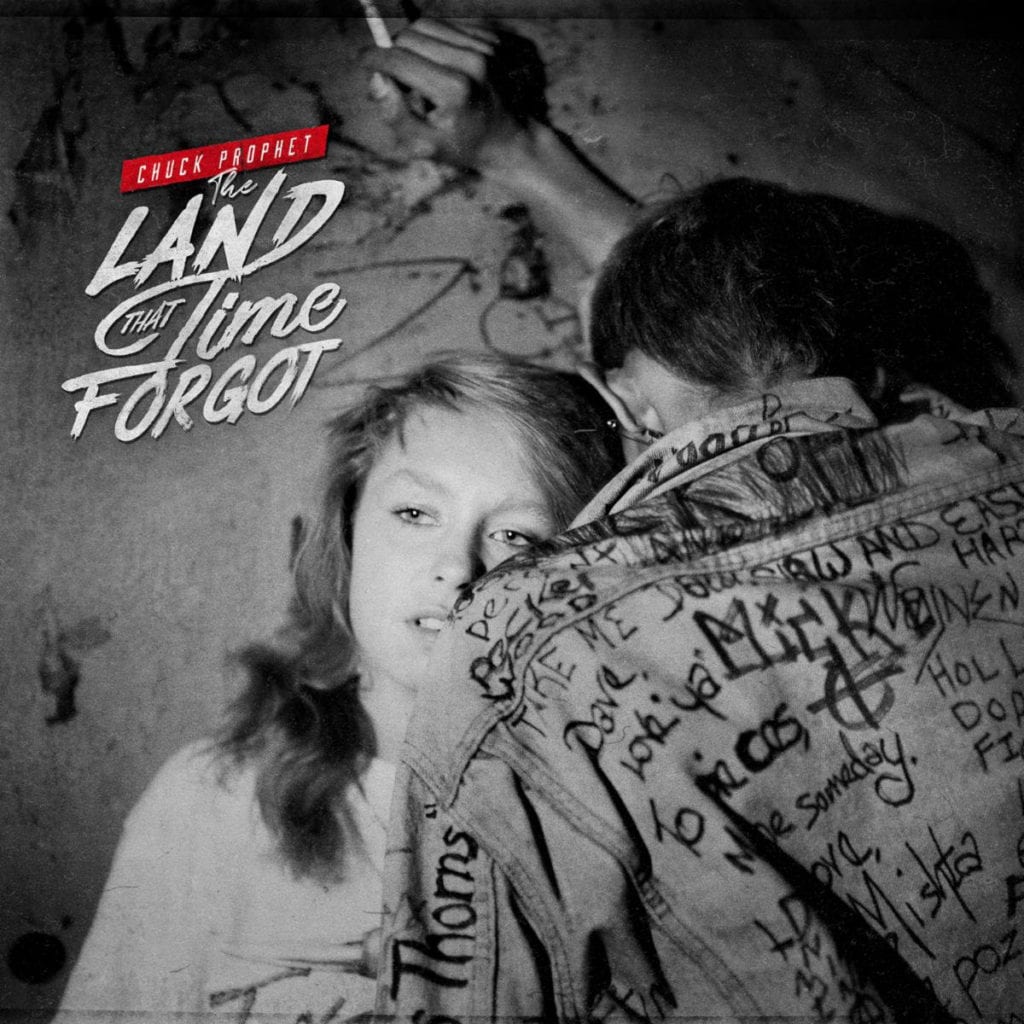 Chuck Prophet has always seemed to be operating on a completely different wavelength than the rest of us. The prolific songwriter has made 15 (yes, you read that right) solo records, all singular, each special. His energy for writing and recording music feels unmatched in some respects, and even amidst a global pandemic, he shows no signs of slowing down. His latest, The Land That Time Forgot, is a rich offering of Prophet's vivid storytelling in that slightly raspy, slightly nasal drawl that always sounds like coming home.
In true Prophet form, the record finds him paying loving tribute to so many of his rock and roll and pop culture heroes, and to his home city of San Francisco, even as it breaks his heart. When recording there proved too costly, Prophet made the pilgrimage to upstate New York, making The Land That Time Forgot a physical departure and, in a way, a spiritual one. Meditating on the rising cost of living and constant gentrifying in the city he loves, Prophet looks nostalgically to a gone-but-not-forgotten past. "Nixonland" is a fever dream of snapshots from his childhood vacationing at San Clemente beach. "Just last night I fantasized I was in a time machine / Walking hand in hand with my sister there," he sings. "Did I ever tell you that I was born / In the heart of Nixonland?" And "Willie and Nilli" revels in the carefree sweetness of youth, running wild in the city, blasting Metallica records and eating Chinese takeout. "They drank all night and they slept all day / In that Polk Street SRO," Prophet sings.
All across The Land That Time Forgot, Prophet is swoony and romantic, with gorgeous backing vocals from Stephanie Finch. "Best Shirt On" has him desperately waiting for someone to get off work, looking his best and hoping to be noticed. In "Marathon" he's dancing till dawn "on a moonlit night" in the style of the Great Depression-era dance marathons. "Meet Me at the Roundabout" is breathless with anticipation to be with a lover. If you allow yourself to be swept away, The Land That Time Forgot will reward you for it endlessly.
---