Cat Clyde Goes Unplugged on 'Good Bones,' Revealing Her Roots
Posted On December 23, 2020
---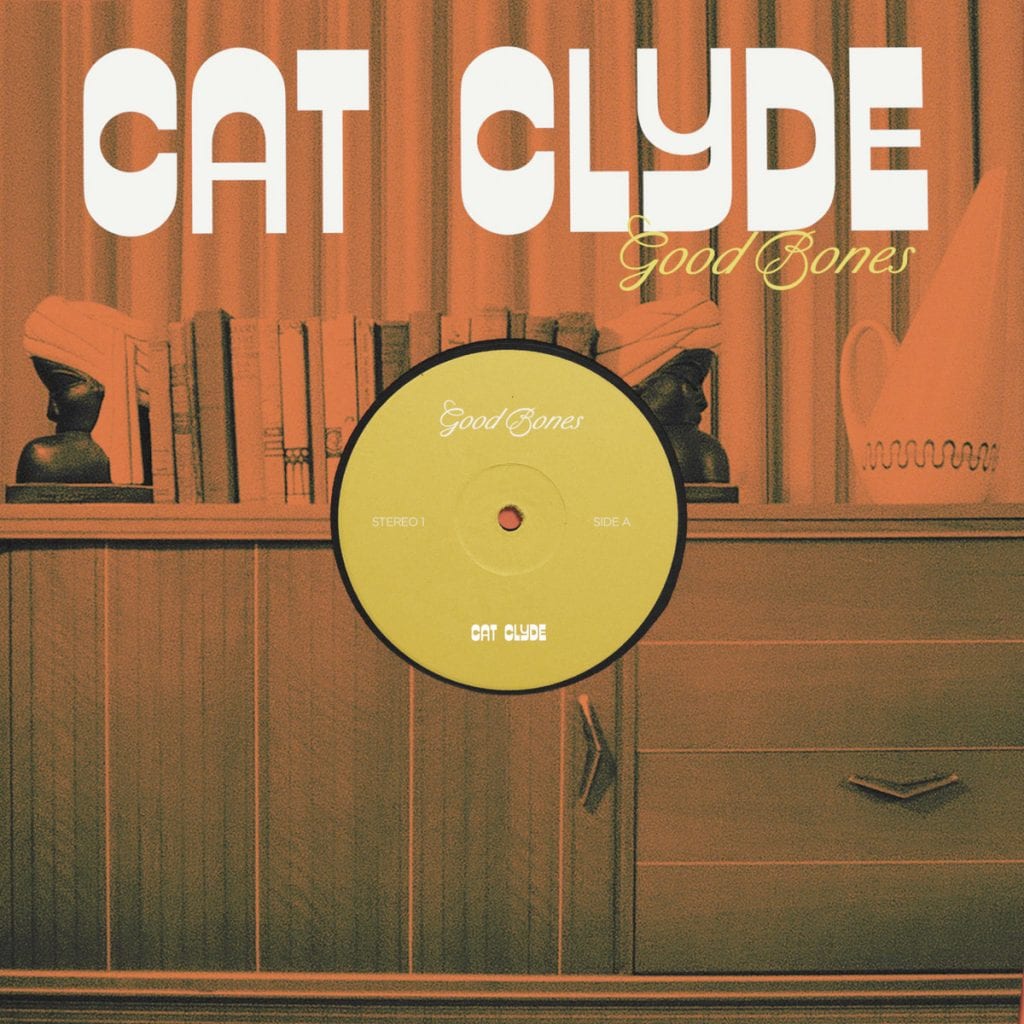 EDITOR'S NOTE: As album releases slow down in December, we like to catch our breath and write about albums that came out earlier in the year that we didn't get a chance to review but we think are worthy of your attention. Good Bones was released in June.
Some artists seem to arrive fully formed, having already figured out who they are. Others take more time, trying on different styles as they consider their options. On her 2017 debut, Ivory Castanets, Ontario's Cat Clyde displayed a strong identity from the get-go, making moody and understated guitar pop highlighted by her strong, clear singing, an arresting blend of poise and urgency that could suggest a late-night jazz chanteuse or echo anyone from Patsy Cline to Memphis Minnie.
In addition to Ivory Castanets and its like-minded successor, Hunter's Trance, Clyde has been expanding her range. She also fronts Shitbats, a raucous surf-punk quartet, and has mentioned a Driftwood Ramblers side project (before learning someone else had the name), which implies a serious Americana bent. And she's gotten down to basics brilliantly with the aptly titled Good Bones, revisiting some of her songs in an unplugged format — just voice, acoustic guitar, and minimal overdubs — that makes explicit the country-blues strain implicit in her previous work.
While those first two albums were hardly fancy affairs to begin with, they feel downright elaborate next to these stark versions. Cushioned by simple yet attractive melodies, Clyde is loose and vibrant, delivering blunt observations on loneliness and heartbreak with the confident grace of a survivor. "Whoever told you you could act like that?" she erupts at one point, practically spitting words at a faithless lover; elsewhere, confronting a thoughtless partner, she says tersely, "You treat me like I'm made of rock and stone / I'm here to tell you you're wrong."
Like a great short story writer, Clyde has an eye for telling details. On "Mama Said," the leisurely leadoff track, a panicked parent explains, "There's gonna be a flood / We gotta pack our bags and go," only to have a difficult child respond, "I don't wanna go right now." A motherly specter resurfaces on the breathless closing song, "Toaster," a study of aimlessness that finds the speaker "sitting in my empty apartment / Just wondering what it is I should do," not to mention "lighting my cigarette in the toaster / Just like my mother used to do." It initially sounds pretty desperate, but her breezy delivery wards off easy conclusions.
Between those vignettes, Clyde unspools tales with a visceral edge, declaring, "All I can smell is stale smoke, dirty sheets, and covers," on the brooding "Like a Wave," and painting a moving portrait of lost souls struggling to connect in the lilting "All the Black," recalling, "Found you in the trash / Huddled in a corner … I know you know this life is shit / But maybe I could keep you company."
Is there a "real" Cat Clyde? She's a persuasive punk shouter as well as a gifted roots performer, which could give pause to those who place a premium on authenticity. More important, however, her diverse impulses testify to a restless soul eager to explore any promising avenue, regardless of genre. If Good Bones is any indication, she'll bear watching wherever she goes.
---