ALBUM REVIEW: Cat Clyde Creates a Refuge on 'Down Rounder'
Posted On February 16, 2023
---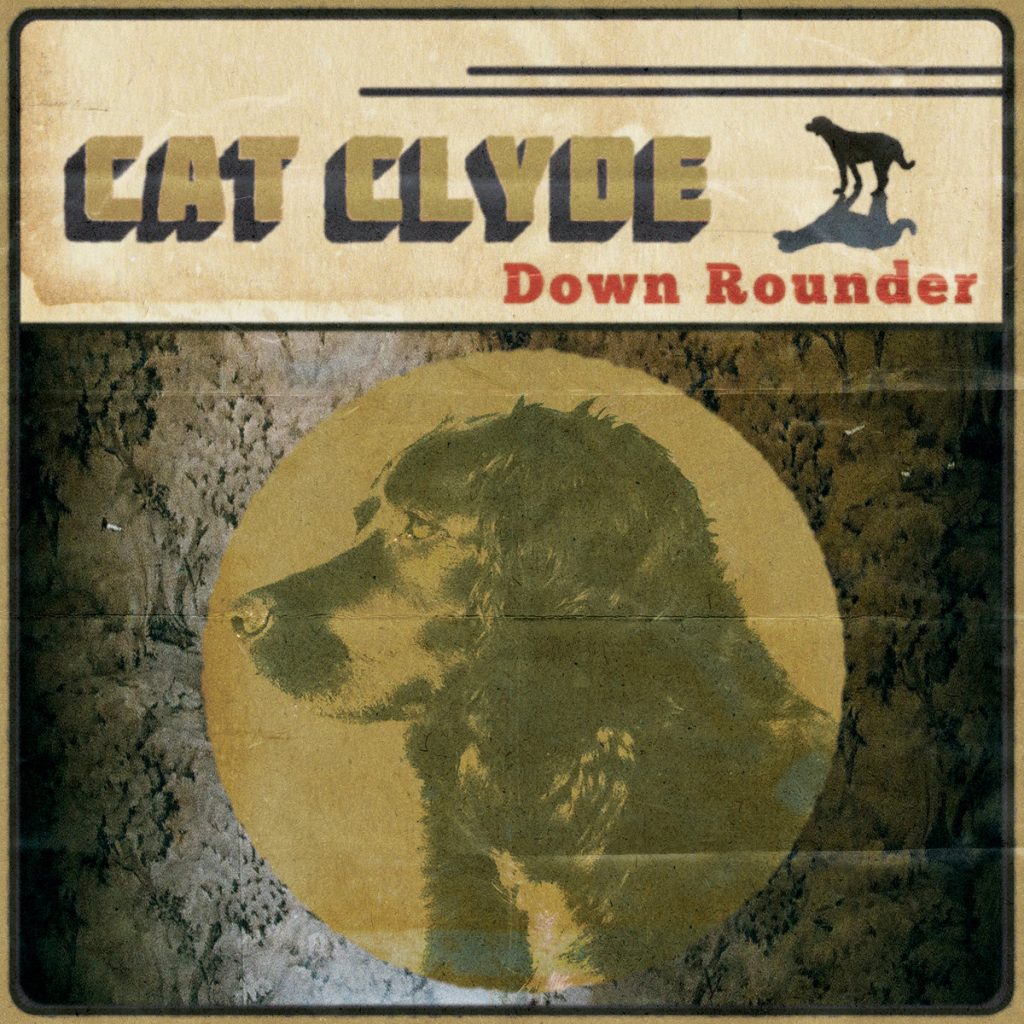 Listening to Cat Clyde is like spending quality time with a reassuring friend who puts the craziness of the world into perspective. On Down Rounder, her third album of original material, the Canadian singer-songwriter meets the challenge of leading a meaningful existence, confronting injustice, and living in the moment with understated songs rooted in folk and country blues. The album offers a calming refuge without dulling the senses, looking for transcendence in the everyday.
If teaming up with prominent producer Tony Berg (Phoebe Bridgers, Amythyst Kiah) suggests Clyde wants to raise her own profile, the music never strains to impress. The resolutely simple sound of Down Rounder features a laid-back band, highlighted by polished lead guitarist Mason Stoops, that rarely comes to the fore, instead keeping Clyde in the spotlight. And what a voice she has! Clyde is a supple and commanding singer who ranges from a hillbilly yodel to a rock-and-roll snarl to a torch-song purr, all delivered with easy grace.
The natural world is a crucial touchstone on Down Rounder, mirroring Clyde's moods and providing inspiration in its own right. "I fell in love with the moon … She keeps my secrets sound," she coos on "The Gloom," and the leisurely "Eternity" envisions spiritual transformation as Clyde notes, "I wanna be the wind / I wanna be the rain," and wonders, "Will I be riding this old wheel / For all eternity?" That yearning for higher ground also animates the charming western twang of "Mystic Light," where she drawls, "Could I let go / Let the spirit take me so?" Meanwhile, she's determined to make the most of each minute, exclaiming, "I feel everything that's going on around me … The moment is now," on the stark piano ballad "I Feel It."
Still, Clyde is no starry-eyed fool untethered from reality. She calls out oppressors in the thumping "Papa Took My Totems," raising her voice to defy those who restrict her freedoms, and dismisses the old world in "Never Going Back," declaring gently, "I'm not gonna bend back down … I don't live there no more" with steely self-assurance. Ignore her at your peril.
Go to YouTube and you can see engaging videos of Cat Clyde covering Patsy Cline's "Crazy," Blind Willie McTell's "Lonesome Day Blues," and The Paris Sisters' "I Love How You Love Me." With all due respect to her thoughtful, appealing original songs, it would be a pleasure to hear Clyde sing pretty much anything. Down Rounder is a fine showcase for this terrific vocalist, who's doing it her way with confident verve.
Cat Clyde's Down Rounder is out Feb. 17 on Second Prize Records.
---