Bill Frisell Trio Creates Loving Covers and Originals on 'Valentine'
Posted On August 12, 2020
---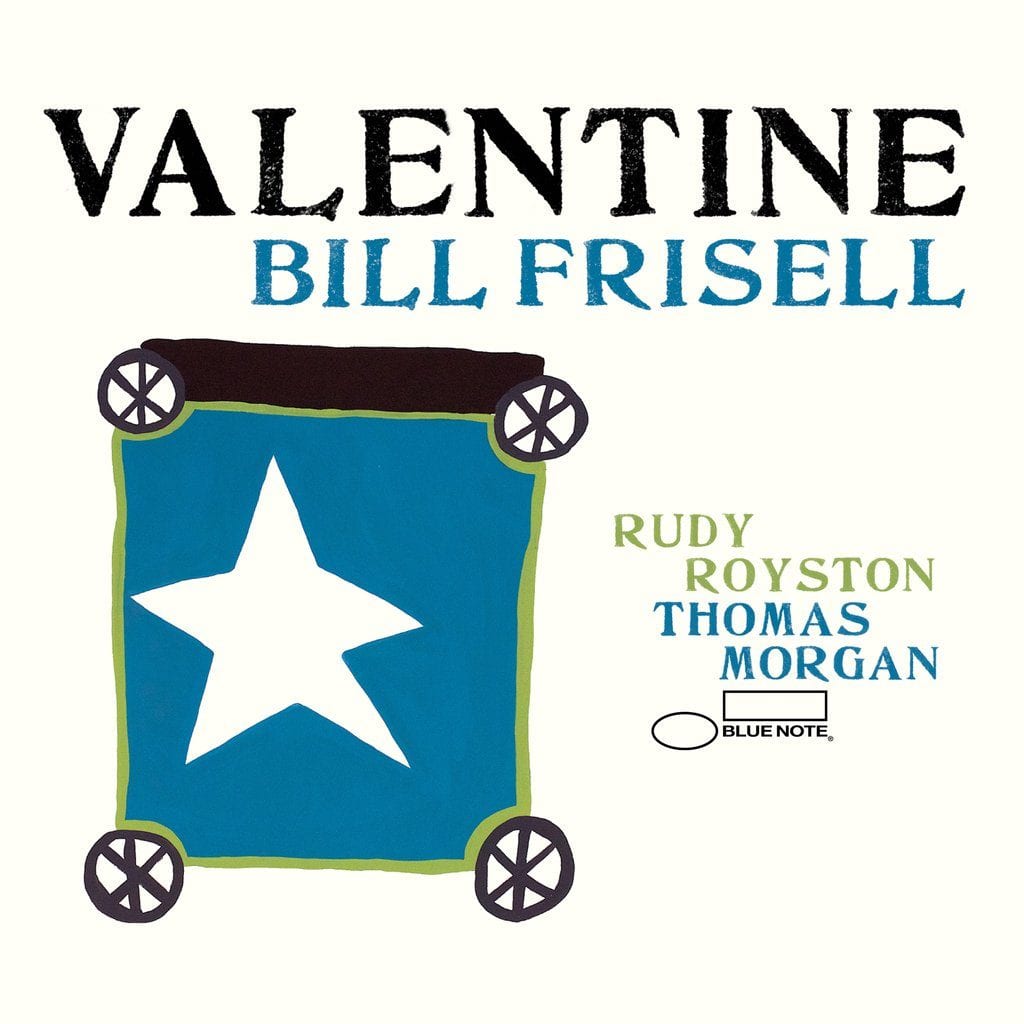 Valentine grows out of two years of performances by the Bill Frisell Trio, wrapping up with a two-week engagement at New York City's Village Vanguard. Over this time, guitarist Frisell, bassist Thomas Morgan, and drummer Rudy Royston performed Frisell's originals (some older and never before released), jazz standards, and covers, exploring the thematic structures of the songs and improvising around them.
Frisell's bright guitar lines introduce the album opener, "Baba Drame," a song penned by Malian singer and songwriter Boubacar Traore, providing the structure under which Royston's shimmering cymbals and hypnotic, clipping snares float, and around which Morgan's mesmerizing bass wraps. The guitar and bass notes and chords swirl around the percussion, expanding in joyous, ever-widening rhythmic circles. A climactic confluence of sounds ushers the listener into "Hour of Glass," leading into a mournful chamber piece in which each instrument tentatively searches to trace the lead theme provided by Frisell's guitar while settling into its own groove. The tune evokes the somber atmosphere of prayer and the tentative ways that we accept the hour of our own deaths.
On the Billy Strayhorn tune, "A Flower is a Lovesome Thing," the trio celebrates the beauty of love and nature, allowing the melody and counterpoint to take root, germinate, and blossom slowly and luxuriously with elegant and understated beauty. The title track opens with Royston's crashing drums as Frisell's guitar lines meander off, threading passages of melody through the percussive webs in an affectionate tribute to Thelonius Monk. The trio's version of the Bachrach/David chestnut "What the World Needs Now is Love" floats along Frisell's crystalline guitar lines, shimmering with a beauty flowing from Royston's quivering cymbals and evoking the urgency of love in the tune's tempo changes. The album closes with the Trio's soulful, moving take on "We Shall Overcome"; Frisell's quietly dazzling guitar passages shine with light of hope that glimmers through the song.
Valentine showcases the limitless creativity, the artful spontaneity, and the intuition and trust with which Frisell, Morgan, and Royston perform their tunes. The album delivers a love letter to the tunes, to the listeners, and to the trio itself.
---