Appalachian Road Show Highlights 'Tribulation' in Mountain History
---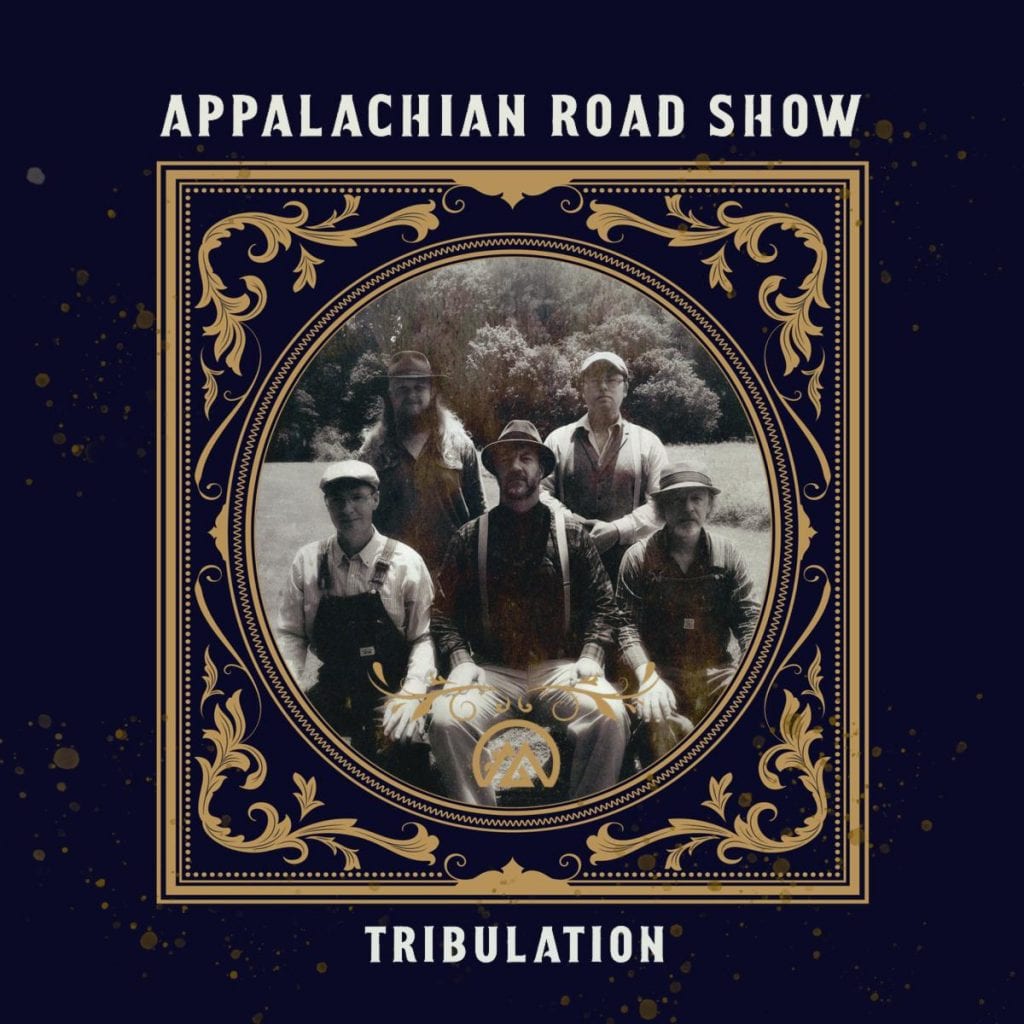 A rare treat in today's genre-diverse landscape, Appalachian Road Show is dedicated not only to playing music that's in keeping with traditional bluegrass but also to highlighting the historical and cultural origins of its namesake region. The band chose this route with its 2018 debut and sticks to it with its sophomore LP, Tribulation. Each member of this quintet of accomplished bluegrass musicians — Barry Abernathy on banjo, Darrell Webb on mandolin, Jim Van Cleve on fiddle, Todd Phillips on bass, and Zeb Snyder on guitar — contributes bits of his own personal history and unique artistry to make the music and messages on Tribulation stand out.
While Appalachian Road Show's debut explored the historical foundations of Appalachia, Tribulation focuses on everyday life in the early days of the region's settlement, and what made it so challenging. Each of the album's 16 tracks touches on this theme, often through stories surrounding specific events or emotional sentiments important to Appalachia's past, set into a bluegrass sound that listeners will feel right at home with. Dexterous original instrumental "The Appalachian Road," for instance, showcases each player's unique musicality and the band's collective chemistry, without added complexity from an emotionally heavy narrative. But other songs use both music and lyrics to set the scene, including a cover of The Dixon Brothers' "Sales Tax on the Women," a playful Depression-era plea for the government not to add matters of romance to its list of taxed items.
The cover of Frank Proffitt's "Goin' Across the Mountain" tells a much more serious story: Proffitt's great-grandfather crossed over territorial lines of the South to fight in allegiance with the Union during the Civil War. This recollection of Proffitt's ancestor speaks to the literal and figurative separations of people all across Appalachia at the time. The song's confidently sung, beautifully interlocked, and brightly resolving vocal harmonies in the chorus cleverly offset the underlying themes of internal and external conflict. This particular choice of contrast — uplifting compositional elements with lyrically despondent scenarios — is another prominent feature of Tribulation. "Goin' to Bring Her Back" and "Beneath That Willow Tree" are both songs about unrequited love, but, while the former boasts an uptempo, major key, heavy-picking bluegrass style, the latter runs opposite with a minor key-based melody; heavy, plodding, downbeats; and long stretches of vulnerable a cappella. Despite the embrace of stark contrast around a single narrative, neither track strays drastically from the authentic qualities of Appalachian music.
The band gets even more creative with its message delivery by including spoken-word interludes that discuss experiences relevant to Appalachia's evolution. Unpacking desperation generated by the Civil War ("Wars Torn Asunder") and explaining how migrant settlers from varying nations influenced the still novel Appalachian sound ("The Old World and New Sounds") are two especially enlightening lessons within Tribulation's overarching historical scope. Narrated under simple melodies, these tracks feel like snippets out of a period documentary. The penultimate track, "Old Time Preachin' on Tribulations" takes this concept even further. Unadorned audio of Jasper Davis, Abernathy's childhood pastor, preaching passionately about the Book of Revelations leads right into the titular finale of Estil C. Ball's own sobering composition on the New Testament scripture (When the fire comes down from heaven / and the blood shall fill the sea / I'll be carried home by Jesus / and forever with Him be). By the time Tribulation ends, it has cemented itself as a multifaceted socio-historical resource, much more than just a straightforward Appalachian folk record.
---