ALBUM REVIEW: Appalachian Road Show Puts Joyful Sound Into 'Jubilation'
Posted On October 6, 2022
---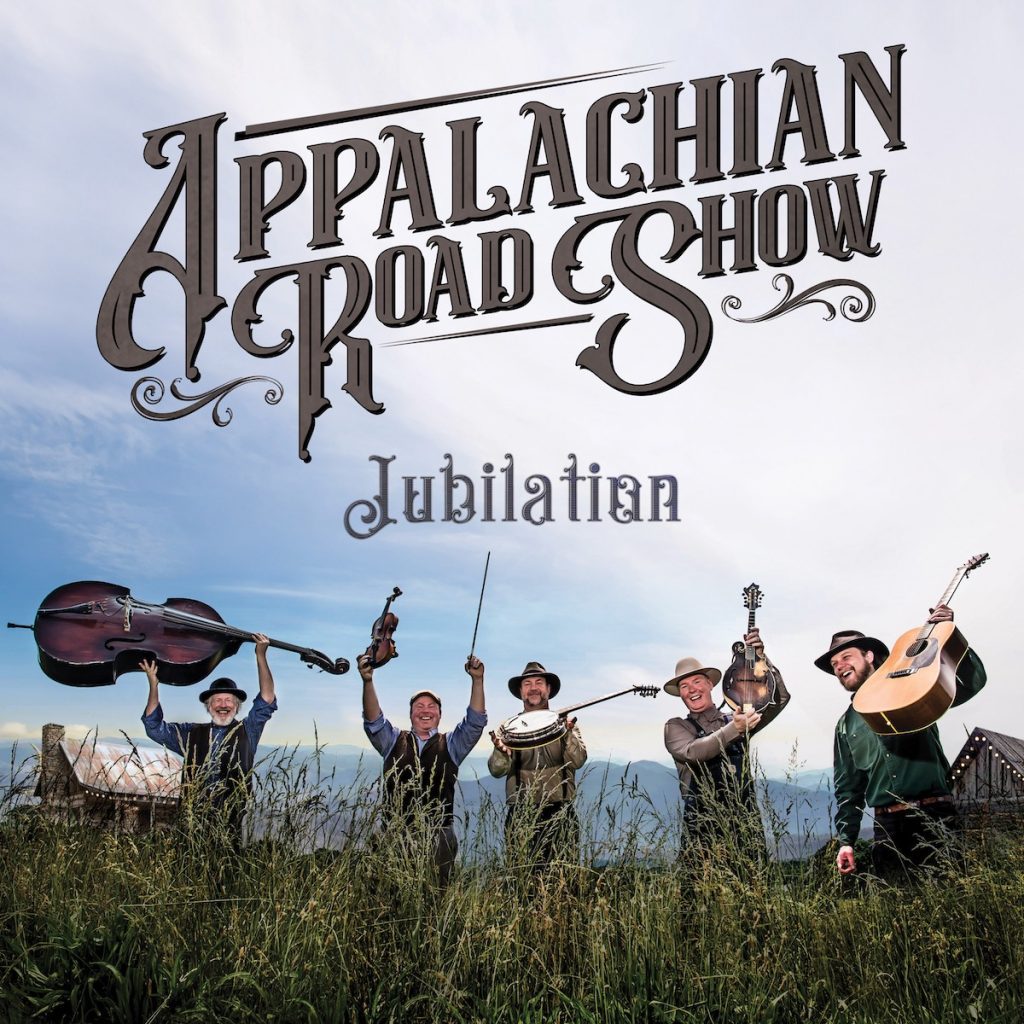 Appalachian Road Show's new album, Jubilation, couldn't be more aptly named: The 13 tracks on this collection celebrate life, love, and music exuberantly. The band — Darrell Webb on mandolins and banjo, Barry Abernathy on banjo, Zeb Snyder on guitar, Jim VanCleve on fiddles, and Todd Phillips on bass — creates an intimate, organic sound as they deliver rousing covers and originals.
Jubilation opens with a short narrative introduction, "In Time, Jubilation," by Dolly Parton that is cradled by a blanket of lilting banjo, fiddle, and mandolin strums. Then Jubilation kicks into high gear with "Blue Ridge Mountain Baby," introduced by Webb's skittering mandolin runs and moving quickly into a romping hoedown in which every musician has a chance to stretch out on his instrument.
The band turns in a jumping, jazzy take on Pokey LaFarge's "La La Blues," which features some string-bending solos, replete with toodling blues on the instrumental bridge. The sonic architecture of Merle Haggard's "Big City" meet the high lonesome sound of Bill Monroe's "Blue Moon of Kentucky" on the tender rambler "Tonight I'll See You in My Dreams," written by Abernathy and VanCleve, while the singers' heart-rending vocals on "A Lonesome Road to Travel" reverberate with loneliness and loss.
On the Celtic-inflected instrumental "Graveyard Fields," each instrument takes a turn running down the musical theme, evoking the exhilaration of a runner darting through a graveyard in the dead of night. Bluegrass meets Bob Dylan on the band's rambunctious take on Dylan's "Only a Hobo," while the album closes out with a somber, moving version of the traditional Civil War ballad "Brother Green."
On Jubilation, Appalachian Road Show transports listeners with their tight instrumentation, spiraling harmonies, and emotionally moving lead vocals.
Appalachian Road Show's Jubilation comes out Oct. 7 on Billy Blue Records.
---