ALBUM REVIEW: The Infamous Stringdusters Honor Where Flatt & Scruggs Have Led
---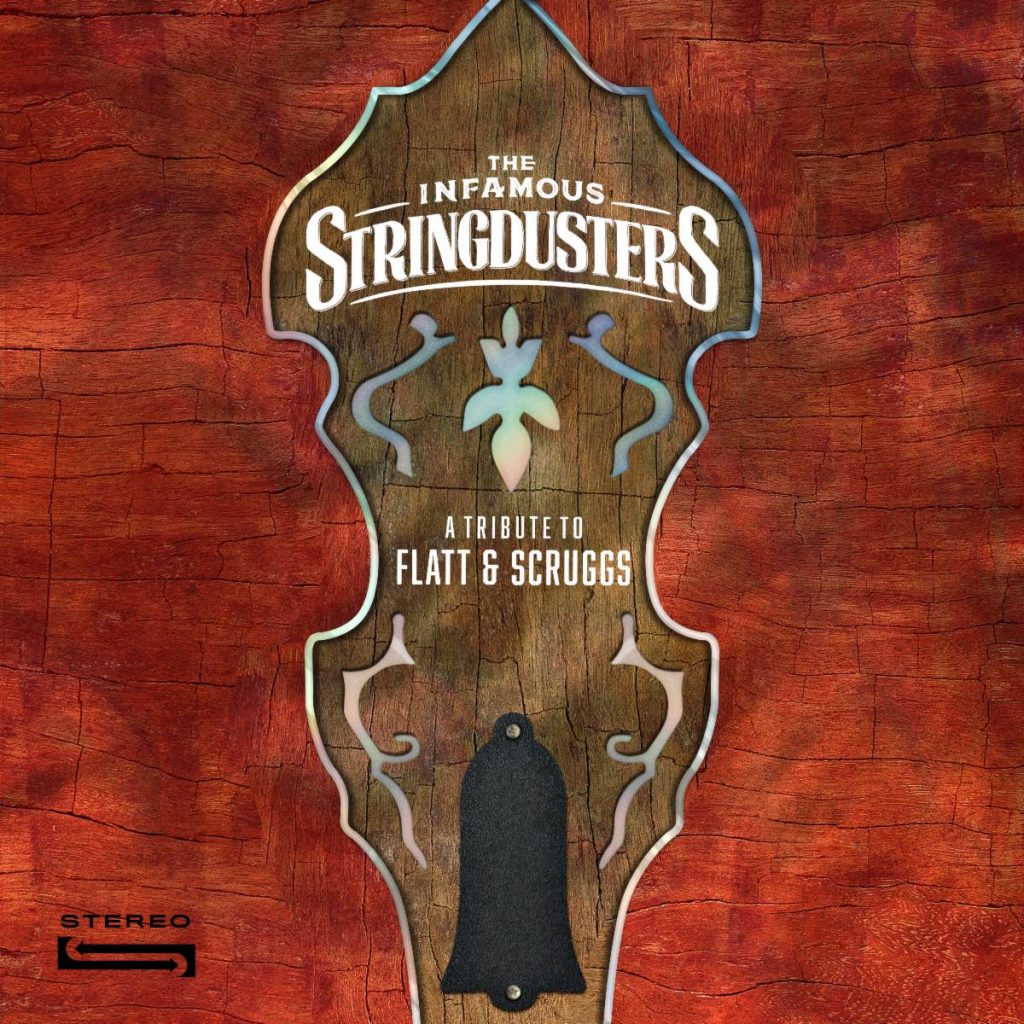 The Infamous Stringdusters know how to keep moving forward while looking back at the legends that paved the way. Their 2018 album, Laws of Gravity, earned a Best Bluegrass Album Grammy in the first-ever tie in the category with Rhonda Vincent, and they went on garner nominations in the category for A Tribute to Bill Monroe in 2021 (ND review) and Toward the Fray in 2022 (ND story). Not content to coast on those successes, the Stringdusters chose the natural follow up to the Monroe album: A Tribute to Flatt & Scruggs.
On each of the tracks, the band neither attempts to reproduce the sound of Flatt & Scruggs nor ventures too far from spirit of the original recording. The variety of the selections — each of the six band members picked one — also serves as a strong reminder of the mark Flatt & Scruggs made on bluegrass music over the course of their legendary careers.
The Infamous Stringdusters put their own vocal stamp on each song, highlighting their tight harmony, particularly on the up-tempo "Will You Be Lonesome Too?" Fiddler Jeremy Garrett says in artist notes for the album that he had "heard this song done a million times over my lifetime" and particularly admired Lester Flatt's singing and Earl Scruggs' driving banjo on their recording. The Stringdusters' rendition of "Cabin on the Hill" also stands out, with its four-part harmony reminiscent of an old Stamps-Baxter hymn. Bassist Travis Book settled on the duo's lesser-known "I'd Rather Be Alone" from 1954, the first track on the album and the first single released.
In a press release announcing the album, the band acknowledged the overall impact of Scruggs' banjo on bluegrass, so "Blue Ridge Cabin Home" fittingly showcases Chris Pandolfi's banjo picking and vocals. The sole instrumental, "Earl's Breakdown," highlights all the band members on breaks, as well as the Stringdusters' group dynamics.
The closing track, "Down the Road," is one of Flatt & Scruggs' better-known songs (what bluegrass fan doesn't know at least a couple of dogs named Pearly Blue?). The Stringdusters' version offers a stunning a cappella rendition of the opening lines, "Down the road, down the road / Got a little pretty gal down the road," before bringing in instruments and then closing with an instrumental jam.
The Infamous Stringdusters' A Tribute to Flatt & Scruggs may inspire bluegrass fans to engage in some side-by-side listening to compare their renditions with the originals. They'll find that this tribute is far more than a cover album; instead, the Stringdusters pay respectful homage while reminding music lovers just what they can do with classic bluegrass.
The Infamous Stringdusters' A Tribute to Flatt & Scruggs is out April 21 via Americana Vibes.
---