ALBUM REVIEW: Snapshots of Living Fully Fill Margo Cilker's 'Valley of Heart's Delight'
Posted On September 13, 2023
---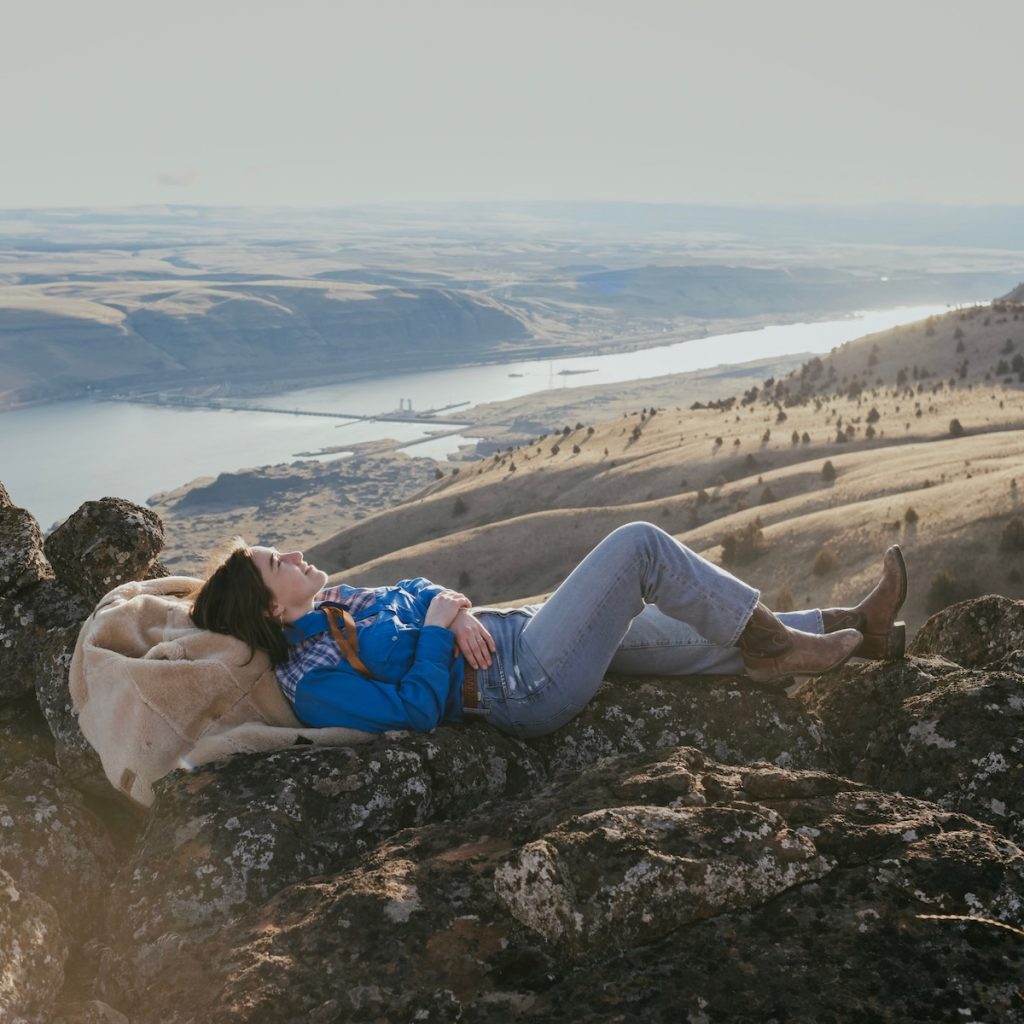 Margo Cilker writes what she knows. Steep and dusty canyons, getting a fire going when the wind is just right, a cup of chili at diner near Santa Rosa, fragrant orchards of apricot trees, a night of heavy drinking and a subsequent hangover in Montana. These snippets of a life well-lived fill her songs like a weathered photo album. This keen observational songwriting was at the forefront of her 2021 debut Pohorylle (ND review), and on her follow-up, Valley of Heart's Delight, it's sharper still. Inspired by the Northern California region where she grew up but left some time ago, the album is a kind of spiritual revisiting of a place stuck teetering on the line between development and preservation. Like this dynamic, her feelings about it are complicated and deeply personal.
Pohorylle was something of a paean to hard work, and Cilker is no stranger to it. As chronicled in Oxford American last year, she has worked in factories, on ranches, and everywhere in between, and it is that "between" that drives Valley of Heart's Delight. With a voice that manages to convey such emotion, but feels utterly effortless, Cilker reckons with idle time and uncertainty about what comes next. The buoyant "Keep it On a Burner" listens like a reminder of all the good things — friends, music, partnership, whiskey — she conjures when life starts to feel dark and urgent. The longing gut punch "With the Middle" wonders how to fill the space each day "between the coffee and the wine." In the ebullient chorus of "Santa Rosa," in the driving, soaring "Mother Told Her Mother Told Me," and in the bright, cheeky humor of "I Remember Carolina," Cilker is a searcher, a wanderer.
Even as the big questions loom and her curiosity feels ever-present, Cilker grounds Valley of Heart's Delight in the people and places of a time that shaped her. With astounding deftness, she recounts enough details to make you feel like her memories also belong to you. This familiarity is Cilker's greatest asset as a songwriter and performer. Whether she's making you laugh or cry, she feels like a friend, her songs a warm hand to hold.
Margo Cilker's Valley of Heart's Delight is out Sept. 15 on Fluff & Gravy Records.
---