ALBUM REVIEW: Sara Petite's 'The Empress' Is a Travelogue Through Twang
---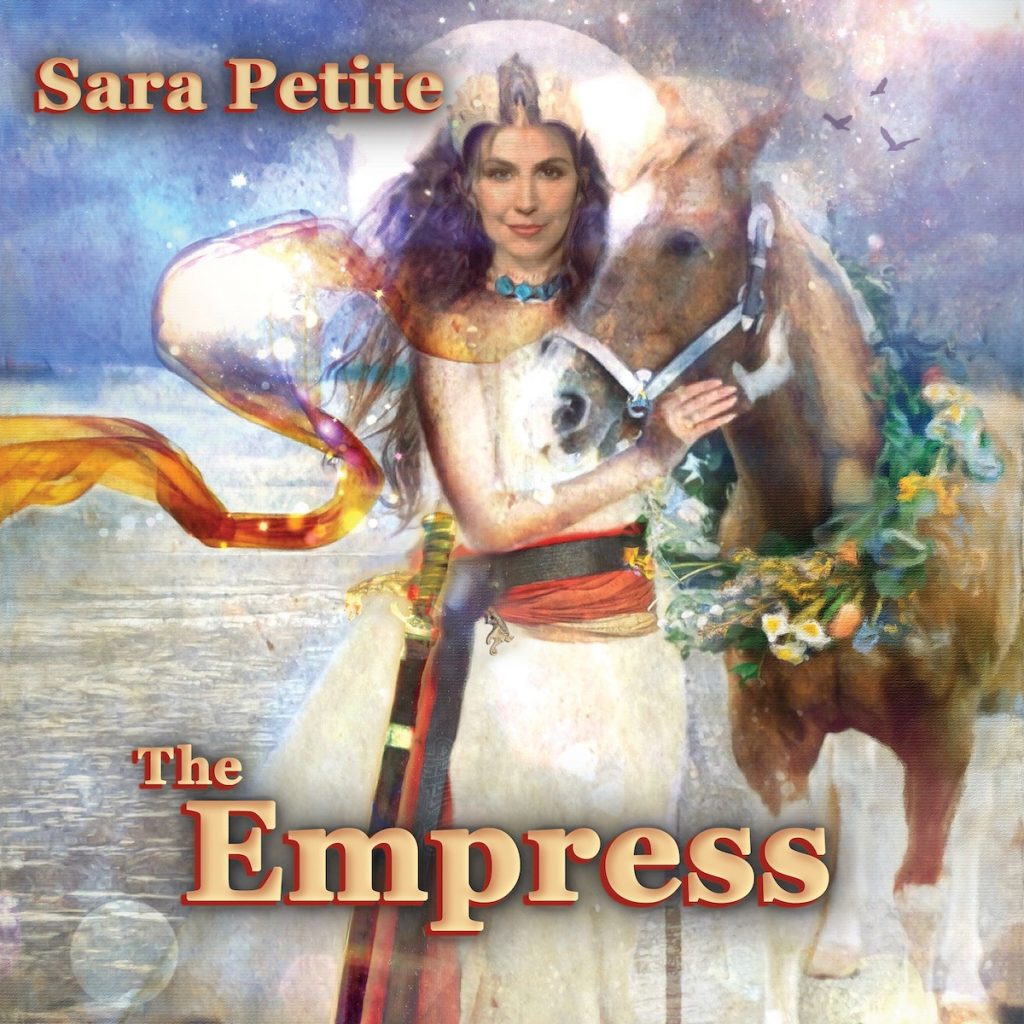 If you want a heaping plate full of twang, let Sara Petite be your server. With her original roots planted in a tulip farm in Sumner, Washington, the self-proclaimed rhubarb pie capitol of the world, Petite developed a taste for the outlaw country side of life. That allows her to sneak in elements of rock and roll, punk, bluegrass, old-time, and whatever else crosses her path. But with her vocal cords wrapped in twang, it comes out country as all get-out.
Petite is a slap-you-upside-the-head lyricist as well, turned up for full effect on her new album, Empress. "I Want You So Bad" is a mini novel that clocks in at just over a minute, but she gives you all you can handle and then some. "I want you so bad / I don't need you anymore / You're wicked and you're cruel / And you're a dirty little whore," she tells her poisonous lover. "So come on over baby / In the middle of the night / Ripping off our clothes / Shooting out the lights / Crawl around the room / Slide across the floor / I want you so bad / I don't need you anymore."
The title cut addresses issues Petite has endured as a woman in the music business, where fronting a band has not always gotten her the respect that a male counterpart gets, and illuminates the path of women warriors over the ages: "Sometimes I was the sinner / Sometimes I was the saint / I hung, I swung, I screamed, I burned, I walked the plank / The Empress rides … With a sword of Justice by her side."
"Lead the Parade/Meet Me on the Other Side" is Petite's take on the New Orleans funeral band processional tradition. On the way to the graveyard the music and the tone is somber. "Now here I am with a rose in my hand / All dressed up to go away / This ain't no rehearsal / it's the real thing today," Petite intones in a Wanda Jackson-worthy twangy drawl set to a sepulchral honky-tonk crawl. But on the return from the boneyard, it's time to celebrate, with Petite finally getting to lead the parade: "Bring your dancing shoes and happy feet / 'Cause that's the day our souls will meet / When I meet you on the other side."
Sounding like a blend of a sultry Wanda Jackson and a brash June Carter, backed by plenty of weepy pedal steel courtesy of Bob "Boo" Bernstein, "Tread Softly," gently warns would-be suitors to take care with her heart.
With "Bringing Down the Neighborhood," Petite cuts loose on finger pointers who cast judgment on a rowdy bunch of pill-popping, hard-drinking, and God knows what else-ing imbibers who still deserve a little respect in Petite's opinion: "We all got weeds in our own gardens / Life sure is a mess / It's easier making fun of someone else I guess."
Vocally, lyrically, and instrumentally, Petite's latest offering of originals is a stunner, a no-holds-barred travelogue fit for lovers, fighters, and just plain folks who enjoy a rowdy ride in the country.
Sara Petite's The Empress is out June 9 on 40 Below Records.
---