ALBUM REVIEW: On 'Little Songs,' Colter Wall Creates His Own Cool
---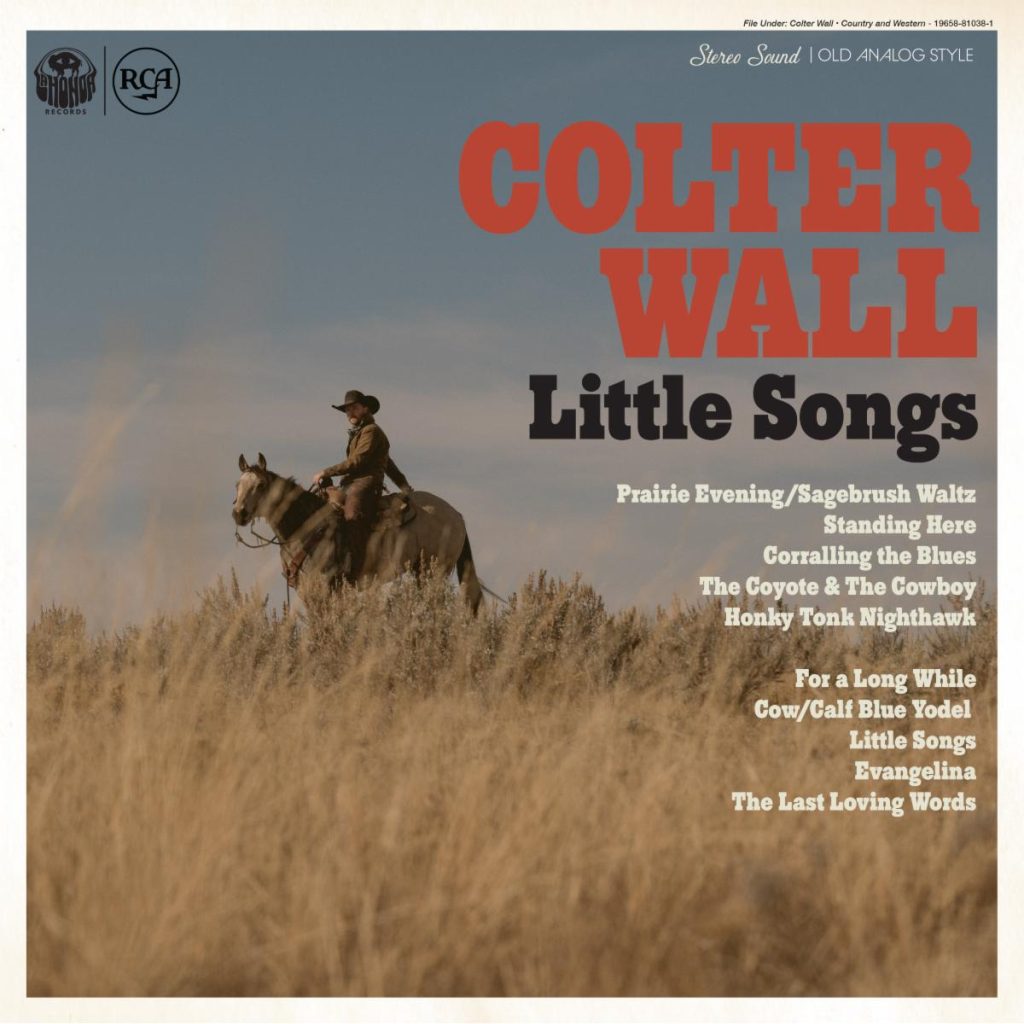 It's a cliché, but there's no other way to put it: Even back on his 2017 debut, released when he was 22, Colter Wall sounded like an old soul. A lot of it has to do with his voice: His baritone has a weathered quality, making him sound a lot older than he is. But it also is his laconic individualism, forged on the wide-open, unforgiving prairies of Western Canada.
"I don't care what's cool or where it's at," Wall declares matter-of-factly on "Honky Tonk Nighthawk," a fiddle- and steel-laced number on his new album, Little Songs, that swaggers and sways in his typically understated fashion.
That conviction carries throughout the 10-song set of country and folk, which ultimately conveys a sense of cowboy wisdom beyond his years. The opener, "Prairie Evening/Sagebrush Waltz," sets the tone by conjuring those vast spaces of Wall's native land before suddenly shifting into that waltz tempo as he sings about "sage on the souls of our shoes." "Corralling the Blues" and "The Last Loving Words" come with lonesome harmonica that punctuates the sadness at their heart.
"Standing There" and the title song are the most electrified tracks on this predominantly acoustic album, with Wall engaging in some clever but typically unflashy wordplay on the former — "In my future or my pasture, they ain't welcome here" — and on the latter offering an antidote to the despair that isolation can bring: "You gotta fill the big empty with little songs."
A cover of Ian Tyson's "The Coyote and the Cowboy" cements Wall's musical kinship with the late Canadian folk legend, while Hoyt Axton's aching ballad "Evangelina," the set's other cover, shifts the locale south with some Mexican flavor. But he also expertly channels Jimmie Rodgers with his own "Cow Calf Blue Yodel."
Wall may seem like a man out of time — as he puts in in "For a Long While," he prefers "analog style" — but he knows how to tap into his own experience to make the plainspoken truths he presents resonate beyond his remote base. And that makes him, on his own terms, both "cool" and "where it's at."
Colter Wall's Little Songs is out July 14 via La Honda Records and RCA Records.
---