Colter Wall Finds Freshness in Traditional Country Themes
Posted On August 26, 2020
---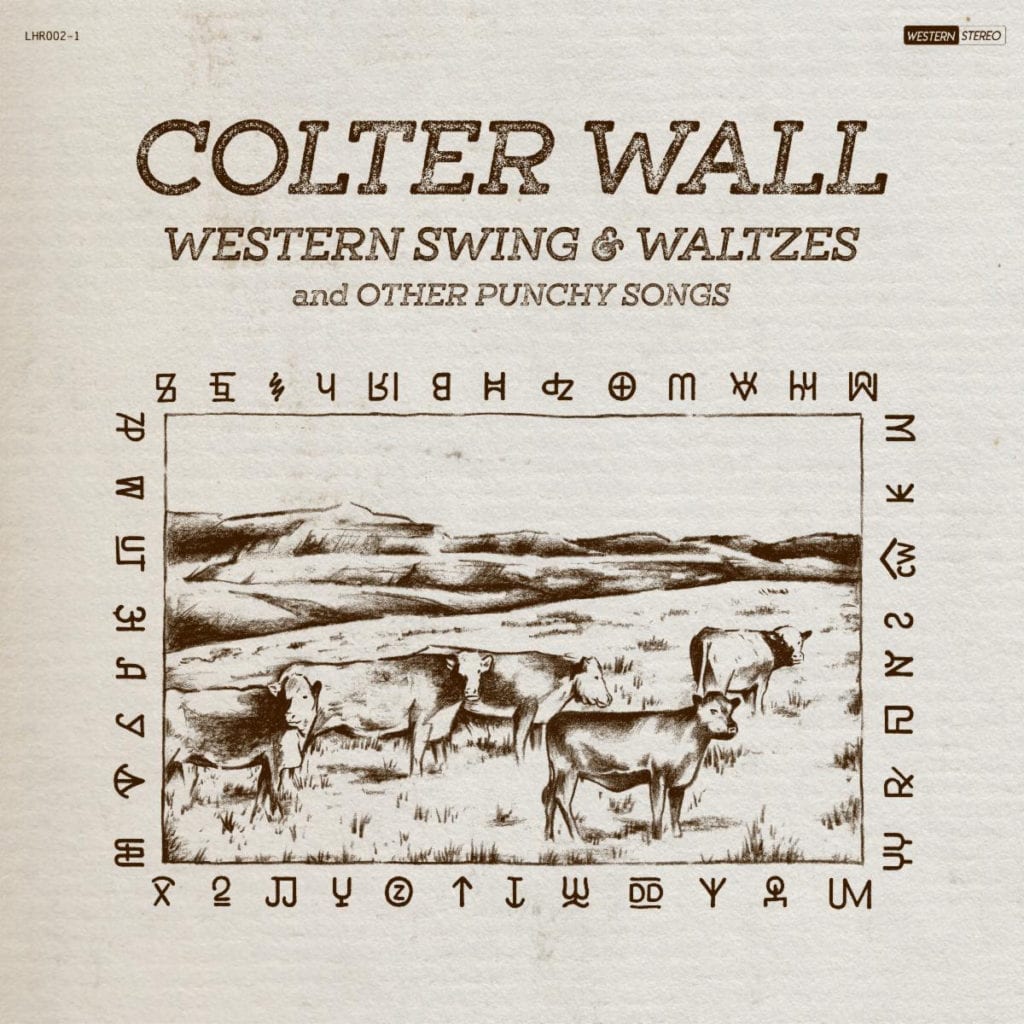 Drawing from a range of folk and country sources, Canadian singer-songwriter Colter Wall offers Western Swing & Waltzes and Other Punchy Songs, adopting and claiming as his own the perennial personas of the rambling man, the cowboy, and the unapologetic outsider.
The opening track, "Western Swing & Waltzes," is an exemplary campfire tune with a hummable melody and downhome feel, reminiscent of a young John Prine. The traditional "I Ride an Old Paint/Leavin' Cheyenne," with its waltz-y tempo, may strike some listeners as a drawly antecedent to James Taylor's "Sweet Baby James." Jake Groves' mournful harmonica part adds to the song's organic feel. Wall's cover of Marty Robbins's "Big Iron" is a buoyant track, replete with steel guitars and shuffling percussion. Wall brings to life the song's tortuous plots and subplots, leading the listener to consider whether Robbins may have influenced Bob Dylan's nonlinear narratives (for example, "The Ballad of Frankie Lee and Judas Priest" and "Lily, Rosemary and the Jack of Hearts").
Wall's version of "Diamond Joe" has a first-take-best-take quality that Neil Young would appreciate. At the same time, Wall's seemingly spontaneous approach deftly avoids what by today's standards might be dubbed the song's inherent sentimentality, in this way giving the tune a contemporary upgrade. The loose vocal layering adds to the casual appeal of the song. "Talkin' Prairie Boy" features Wall mostly talking (rather than singing), his tip of the hat, perhaps, to Johnny Cash's "A Boy Named Sue" and/or Woody Guthrie's "Talking Dustbowl Blues."
Wall's version of Stan Jones' "Cowpoke," first recorded in 1951 by Elton Britt and the Skytoppers, is one of the album's high points, Wall's vocal at its most crystalline. "Well I ain't got a dime / in these ol' worn-out jeans / so I'll stop eating steak / And go back to beans," Wall sings, his subtle vocal modulations, combined with the song's melody, transforming potential clichés into a moving confession. Patrick Lyons's steel guitar part is notably complementary. Toward the end of the song, the rudiments of a predictably short-lived romance, replete with the proverbial resistance to commitment and domesticity, are introduced: "Some evening in springtime / A filly I'll find / And I might spend all summer / With her on my mind. / But I'll never be branded / And never be broke / I'm a carefree range-riding drifting cowpoke." Again, at least by today's standards, it's threadbare content, but Wall employs his voice and the song's sparse yet moody instrumentation to elevate the tune, evading banality. The song closes with Wall semi-yodeling, recalling the closing seconds of Springsteen's "I'm on Fire."
Colter Wall's voice is memorable, whether he is singing his own songs or interpreting traditional tunes. His lyrics achieve a surprising freshness, descriptively and in terms of perspective, despite being drawn from a widely used well of storylines and images. The use of different production methods, too – some tracks sounding like field recordings, others benefiting from more streamlined approaches – adds variety, depth, and distinctness to the project.
---