ALBUM REVIEW: Cowboy Junkies Weave Signature Sound Into Covers on 'Songs of the Recollection'
---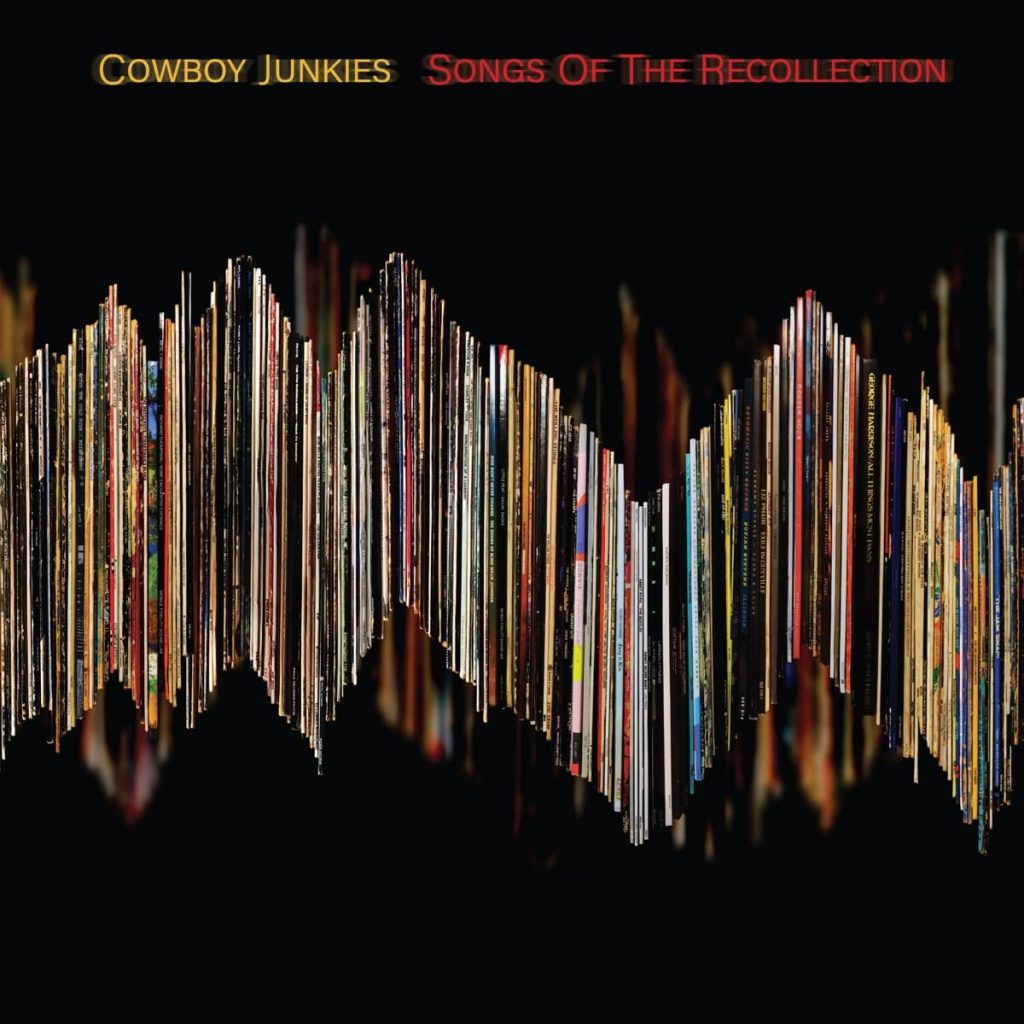 Like many bands, Canada's Cowboy Junkies started out relying heavily on other people's songs. Their debut album, 1986's Whites Off Earth Now!!, consisted largely of blues standards, while a wonderfully woozy version of the Velvet Underground's "Sweet Jane" from the group's sophomore outing raised their profile dramatically. Guitarist Michael Timmins long ago established himself as a gifted tunesmith with country and folk roots, but non-originals have remained an essential part of the Junkies' repertoire over the years.
Mixing new recordings with a handful of previously released stray tracks wisely rescued from leftover status, the intriguing covers set Songs of the Recollection reaffirms the quartet's sustained vitality well into its fourth decade. Though these former youngsters inevitably sound older, it's striking how consistently they've remained themselves over the years. A model of brooding poise, Michael's sister, Margo Timmins, might be the least diva-like singer on the planet. Projecting a self-assured calm that borders on unnerving, regardless of context, she seems more interested in serving the lyrics than playing the star, solemnly giving full attention to her material. That care doesn't preclude dramatic flourishes, however, as an angsty take on David Bowie's apocalyptic "Five Years" demonstrates. With Michael ratcheting up the noise near its end, the tension rises in her voice, to gripping effect.
If the Junkies refrain from taking radical liberties, their thoughtful revisions reveal tantalizing new wrinkles in the songs. Although "No Expectations" retains the languor of the original, Margo possesses none of Mick Jagger's smug petulance, coming off as deeply weary, even defeated, instead. On the other hand, a beautiful reading of "I've Made Up My Mind to Give Myself to You" offers more hope than Bob Dylan's bedraggled performance; her tender confession that "I don't think I can bear to live my life alone" feels like the prelude to connection, rather than an expression of desperation.
Having cut an entire album of Vic Chesnutt songs for 2011's Demons, the Junkies return to their late friend's work on "Marathon," an eerie duet between Margo and guest Andy Maize. When Michael steps up to add discordant guitar racket, the combination of sadness and chaos is unexpectedly moving.
Left turns, subtle and otherwise, keep things fresh throughout. Neil Young's uneasy "Don't Let It Bring You Down" crackles with an injection of buzzing, grunge-inflected guitar, much like something Young himself might have added in Crazy Horse mode. An exhilarating rendition of the Gram Parsons gem "Ooh Las Vegas" seasons Margo's sullen account of Sin City decadence with all manner of ambient squiggles and six-string clatter, suggesting an electro-remix.
Songs of the Recollection falls short only in Margo and Michael's reluctance to step out of their comfort zone and tackle more diverse material. The ominous "Seventeen Seconds" shows they're up to the challenge, making The Cure's original seem puny by comparison. So why not stretch some more? Cowboy Junkies have a stellar track record, but it's never too late for new tricks.
---