Cowboy Junkies Reckon with the Times
---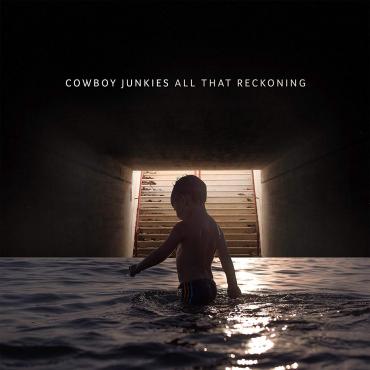 Dark times lead to creative bursts.
We're all just waiting for perspective. A quarter century from now, it's very likely cultural historians will rate the back half of this decade as a relative apex for artistic quality, as mourning turns to rage. That undying human need to convert anger into action should result in some masterworks in literature, film, television and, of course, rock music.
Dark times pervade All That Reckoning, the new album from Cowboy Junkies, Canada's longtime band of sibling warriors, which is centered on the familial nexus of Margo, Michael, and Peter Timmins.
"Fear is not so far from hate," Margo Timmins sings early on All That Reckoning. "So if you get the folks to fear/it only takes one small twist/to kick it up a gear."
Cultural tensions have ratcheted up more than a gear or two since the Junkies' last effort, The Wilderness, released in 2012, six months before the re-election of one American president.
Six years later, All That Reckoning depicts – in a sense – a post-apocalyptic landscape. Perhaps it's not literal, although much of the art in the packaging paints this scene. The liner notes show a downed plane, a graffiti-filled old warehouse, and a creepy television. And what's with the recurring image of a child wading in water. Is it a flood? Are these end times? There are so many questions and very few answers, but this dark, brooding LP achieves some sense of workhorse roots-rock catharsis.
"It's a deeper and a more complete record than we've ever done before," Michael Timmons says in the press materials accompanying All That Reckoning. "… These songs are about reckoning on a personal level and reckoning on a political level. So much is going on around us right now and nobody knows where it's going to end up."
The raw-blooded anger manifests itself throughout, especially on the searing guitar-forward numbers. "Sing Me A Song" grapples with the brokenness of the United States and its communities. "She spent all her days in a cold burning rage," Margo Timmons explains. Who is this mother, and who (or what) is she raging against? Honestly, the cryptic nature of these songs makes them even stronger, as there are many paths for interpretation.
Meanwhile, "All That Reckoning (Part 2)" is the loud, roiling version of a tune that spits venom. But the "poison" noted early in the track transitions to some modicum of reconciliation by the end. Isolation moves to willing embrace in four minutes. Isn't that the nature of life? Of love?
Maybe the healing is underway. But All That Reckoning – a confident, sturdy rock album – does not settle for easy fixes. The understated track "Shining Teeth" proves the Timmons clan still has a lot of processing to do. "Let me touch the wounds that have haunted you," Margo Timmons utters in her somewhat smoky voice. "Share with me the wounds that still haunt you."
By the album's closer, "The Possessed," evil – in the form of a demon – has overtaken our universal protagonist. The sweet sound of Margo Timmons' voice is a false signal that All That Reckoning is closing with a tinge of optimism. But the last four words suggest anything but.
"I found the devil."
---