---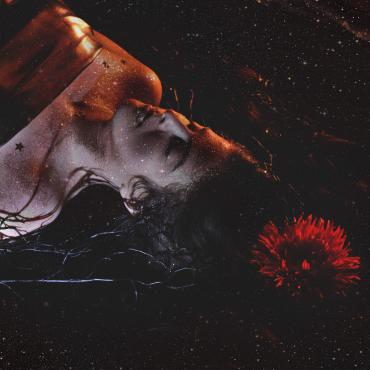 WSPRGRL is on fire this week and showing no sign of slowing down.
With two impressive video releases in tow for "Gasoline," and "Eyes Closed, " respectively, the group entices with a captivating sound that will have you head over heels.
Premiering with us today the phenomenal new track "Higher," prepare to have your mind blown. The indie-pop infused tune brings to life the essence of the group who somehow outdo themselves each and every time.

Front woman Cara Potiker shares of the new track:
"Wsprgrl explores the themes of universal love, release of control, and the mysteries of the universe that present themselves during mind altering experiences."
Alongside bandmates producer and multi-instrumentalist Patrick Heaney and bassist Mike Delgado, they dive deep into your soul and bring the musical goodness to life. It's infectious, alluring, sultry and all-around perfection. Kicking off the weekend in the best possible way, give a listen to Wsprgrl's "Higher," to your delight.
Listen to the tracks via Spotify & iTunes:
Find Wsprgrl via:
https://www.wsprgrl.com/
https://www.facebook.com/wsprgrl/
https://twitter.com/wsprgr1?lang=en
---