THROUGH THE LENS: Kate Bush and Other 'Stranger Things' Moments in Roots Music
---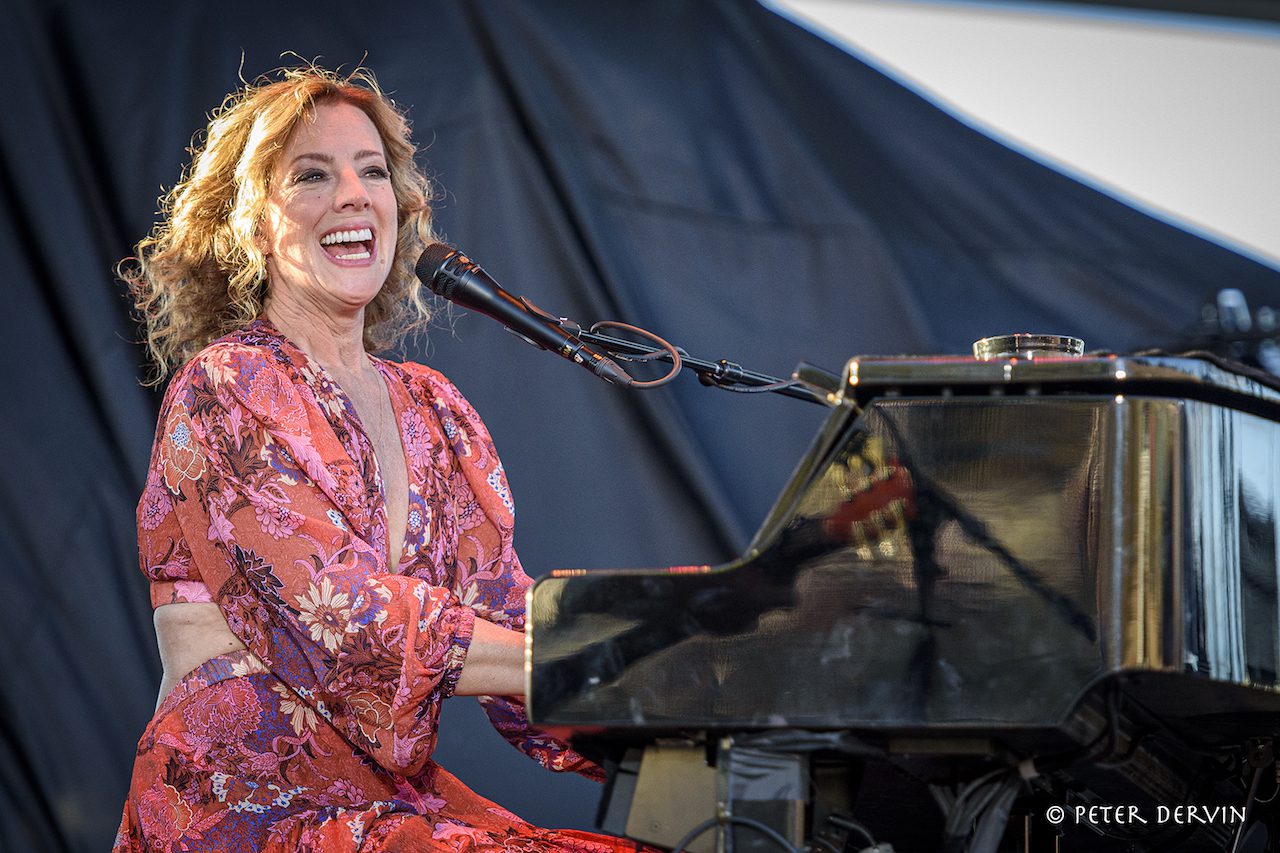 Sarah McLachlan - 2022 - Photo by Peter Dervin
When was the last time a song released 37 years ago topped the singles charts? Thanks to the TV series Stranger Things, Kate Bush and her song "Running Up That Hill," from 1985's Hounds of Love, have found a new legion of fans. When it was first released, the song peaked at number 30 on the US singles charts, so those who overlooked it then now have the opportunity to discover someone whose music often defies description.
That was in the back of my mind when reviewing the photos to be featured in this week's column. I noticed that the ND photographers had recently photographed some female roots artists, highlighted below, who likewise found a wider audience deep into their careers. I also noticed a good number of younger artists who, now at the top of their game, should not have to wait decades to be appreciated by a larger audience, including Whitney Rose, Sierra Ferrell, Erin Rae, and Michaela Anne, who are featured in the gallery as well.
Sarah McLachlan
Lilith Fair creator McLachlan's first album was released in 1988, but it was not until 1997 that she struck gold with her fourth album, Surfacing, which garnered two Grammy Awards. Earlier this month McLachlan opened for Brandi Carlile as Carlile kicked off her Beyond These Silent Days Tour at The Gorge Amphitheatre in Washington State. After playing her own set, McLachlan returned to the stage during Carlile's encore to duet on "Do What You Have To Do" and "Angel," which is at the top of my list of songs waiting to be rediscovered.
Patti LaBelle
Recognized as a dramatic soprano for her vocal power and emotive delivery, LaBelle began her career 60 years ago as the front woman of Patti LaBelle and the Blue Belles. Following a name change to LaBelle, they had a huge hit in 1974 with "Lady Marmalade" and became the first Black vocal group to be on the cover of Rolling Stone. (That song, of course, became a hit again in 2001 after Christina Aguilera, Mya, Lil' Kim, and Pink performed it for that year's Moulin Rouge movie soundtrack.) After LaBelle disbanded, Patti released a self-titled solo album in 1977 that contained another career-defining song, "You Are My Friend," that was featured in the biographical film about Fred Rogers, A Beautiful Day in the Neighborhood.
Janis Ian
While Ian is in the midst of her final tour to cap a long career, at age 14 she wrote and recorded a song about an interracial relationship, "Society's Child." Despite being banned on many radio stations, it became a hit in 1967. But it was not until 1975 that the public noticed her again, with "At Seventeen." With devastating clarity the song looks back on the all-too-frequent cruelty aimed at those who were not part of the cool crowd. Its unforgettable opening verse still stings:
I learned the truth at seventeen
That love was meant for beauty queens
And high school girls with clear-skinned smiles
Who married young and then retired
Ian has released 24 albums, including the stellar Breaking Silence (1993) and this year's The Light at the End of the Line (ND review).
Angélique Kidjo
Born in Benin, Kidjo studied jazz in Paris and recorded her first international album, Parakou, in 1989. Since then she's released 15 more records, most notably Spirit Rising (2012), a live album from her PBS special (featuring "Redemption Song" with the Kuumba Singers), and the Grammy-winning Mother Nature (2021).
But she may be best known in this country for Remain in Light (2018), a track-by-track re-imagination of the Talking Heads' album of the same name that was itself deeply rooted in the music from West Africa, most notably Fela Kuti. This Friday, Kidjo, with Franco-Lebanese trumpeter Ibrahim Maalouf Maalouf, releases a new album, Queen of Sheba. Together they fuse the sounds of West Africa and the Middle East and reinvent the mythical queen.
Tori Amos
A classically trained pianist with a mezzo-soprano vocal range, Amos at the age of five won a full music scholarship to the Peabody Institute at Johns Hopkins University. She hit a home run with Little Earthquakes (1992), which recounts a religious upbringing, sexual awakening, identity struggles, and sexual assault. A highlight is the very Kate Bush-like "Winter."
After the birth of her daughter, Amos recorded her first concept album, Strange Little Girls (2001), taking songs written by men about women and reversing the genders. Another concept album followed, The Beekeeper (2005), influenced by the ancient art of beekeeping, which is generally considered to be a source of female empowerment. In 2017, Amos released Native Invaders, which explores politics, the environment, and mythologies. Her most recent release, 2021's Ocean to Ocean, was recorded in England and explored self-renewal in the midst of a pandemic. With 16 studio albums to her credit, Amos' body of work is an expansive one.
Please note that the artists featured here do represent an exhaustive list of musicians who have experienced a revival or are overdue for one, but rather are those that our photographers have recently caught. 
Click on any photo below to view the gallery as a full-size slide show.
---