THROUGH THE LENS: Four Roots Music Releases to Savor in June
---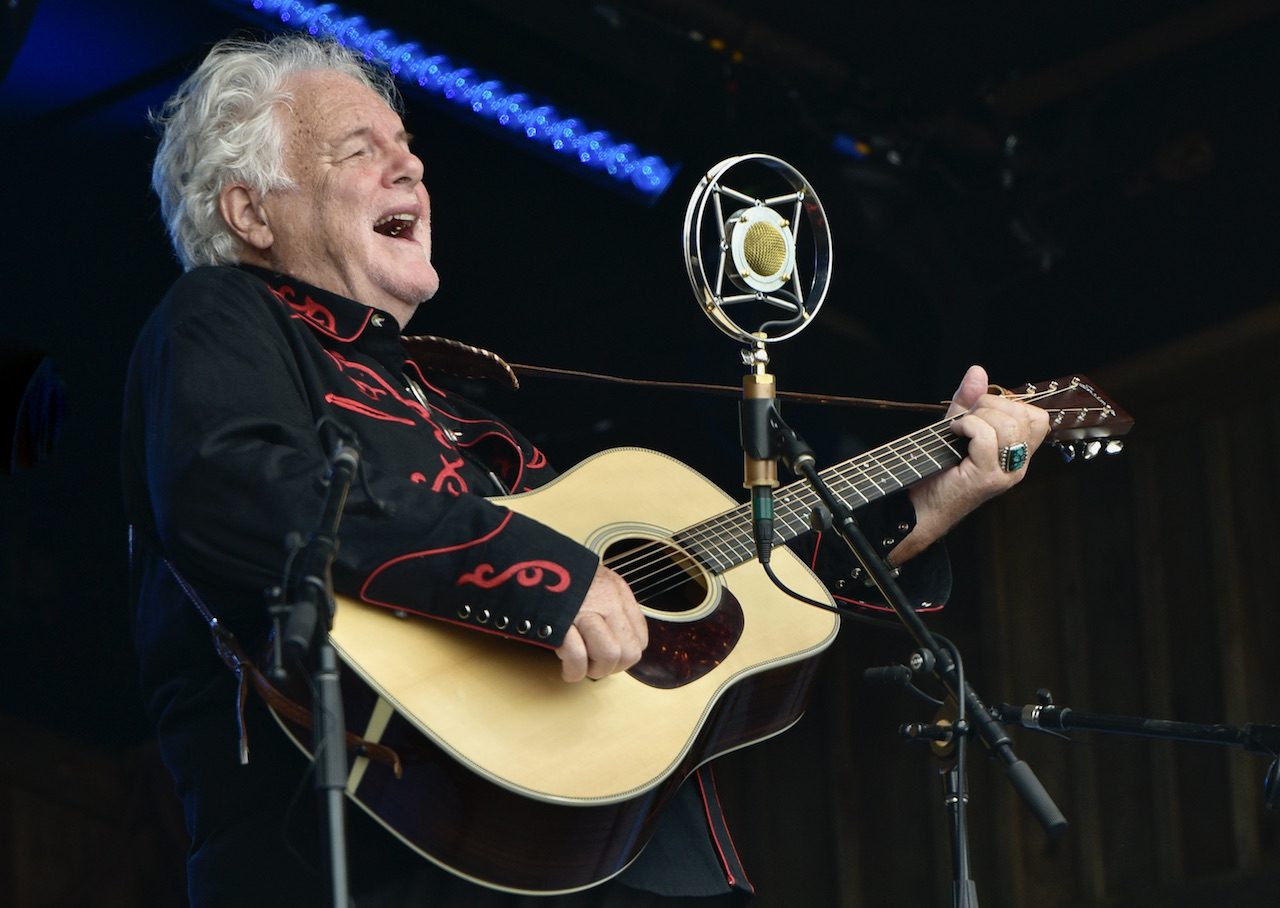 Peter Rowan - MerleFest 2022 - Photo by Amos Perrine
Over 40 years ago, when I first lived in New York, I lived a short walk from CBGB. While it became famous as the purported birthplace of punk, the origin of the venue's name represented three genres of roots music: country, bluegrass, and blues. This week's column features one upcoming release from each of those genres, with an avant-garde title thrown into the mix: country (Elizabeth Cook), bluegrass (Peter Rowan), blues (Janiva Magness), and avant-garde (Diamanda Galás).
Two are new releases (Magness and Rowan), the others are re-issues of long out-of-print titles that are noteworthy foundational albums that I am extremely happy to see back on the record shelves. Here are my quick takes.
Elizabeth Cook – Balls  (reissue June 24)
After knocking around Nashville for a decade and recording three albums the way others wanted them to sound with not much to show for it, Cook set out on a path toward individuality and artistic self-discovery. While we have come a long way since 2007, when Balls was originally released, it is easy to forget the significance it had for other independent-minded artists in Nashville. The song "Sometimes It Takes Balls to Be a Woman" may have been banned by country radio, but it soon became both an anthem for women artists and a guidepost for other now-successful artists such as Jason Isbell, Margo Price, Aaron Lee Tasjan, and Lilly Hiatt.
The album, which long ago went out of print, has definite roots in country with songs like "Mama's Prayers" and "Rest Your Weary Mind." It also featured a gorgeous genre-breaching cover of Velvet Underground's "Sunday Morning" — both Lou Reed and David Letterman became fans, with Cook appearing on Letterman's late-night TV show numerous times. It's good to have this album back in print, and on vinyl for the first time. It's a friggin' great album.
Peter Rowan – Calling You From My Mountain  (June 24)
Early one MerleFest morning in 2014, on a hilltop overlooking the festival grounds, Rowan performed the title song with Tibetan singer Yungchen Lhamo and Mandolin Orange (now Watchhouse). It was an extraordinary moment. While Lhamo is not featured on the album (Molly Tuttle and Lindsay Lou fill in for her), the album centers on the shared love of mountain landscapes in both Appalachian and Tibetan folk music. It also serves as a metaphor for closing the gaps between us by reaching out to one another.
Make no mistake, the album is grounded in the bluegrass music Rowan has played for 60-some years, but, as is his wont, Rowan explores its traditions like a modern-day dharma bum. In so doing he highlights the connections bluegrass has with other genres and expands the music in a near metaphysical way. The mix of originals with covers of songs by Bill Monroe, Lightnin' Hopkins, and Woody Guthrie results in something that is far, far greater than the sum of its parts.  From Monroe to Sea Train to Old & In the Way, Rowan continues to defy expectations. He's not resting on his laurels, but rather continuing to venture into new vistas. (Trivia: Billy Strings guests on this album with a guitar that was made from the same log as that of another guitarist Rowan played with — Jerry Garcia.)
Diamanda Galás – The Divine Punishment  (reissue June 10)
Galás is not for the faint of heart as her music can, at first, seem like an assault on the senses. But once you get on her wavelength you invariably fall under her spell. I know I did when I first saw her around the time this album was originally released, in 1986, during the AIDS epidemic. With text taken from the Old Testament, Galás uses her hypnotic vocal cadences as an operatic instrument, a physical representation of those whom AIDS has afflicted, as well as a searing indictment of those who used religion to instigate the witch hunts that followed.
Long after the album went out of print, it's being re-released in the midst of other epidemics, e.g., COVID, gun massacres, and an insurrectional fervor. The work, as Artforum magazine said in 1989, "Giv[es] public expression to a rage and loss that might otherwise be confined in loneliness," with Galás providing "a cathartic focus or condensation of emotions." Today, the album sounds no less audacious than when it was first released; you hear it with a sense of shared trauma and a renewed call to action. For a more insightful look at both Galás and the album, read this recent New York Times article.
Janiva Magness – Hard to Kill  (June 24)
While I have associated Magness more with the more reflective side of the blues, on this album the seven-time Blues Music Awards recipient (including the B.B. King Entertainer of the Year) pumps it up with a disarming boldness that is more encompassing than her previous, equally stellar, recordings. "I feel like it's a retrospective — not just of my musical life, but of my life," she explains in press materials accompanying the album's release. "At this point, with what I've been through in my life, top to bottom, you know what, the gloves are off, and the rules are, there really aren't any rules." 
It's as though the pandemic has enabled Magness to strip away the self-protective layers built up over the years as a result of abuse, suicides of both her parents, years in foster care, drug addiction and alcoholism, and teenage pregnancy. It seems as those layers also served as chains that prevented the whole, real person to emerge and for a while blocked her from more richly embracing her chosen profession, a blues artist on her own terms. June 24 will also see the audiobook edition of her 2019 memoir Weeds Like Us (ND review).
Click on any photo below to view the gallery as a full-size slide show.
---