Through the Lens' Best Roots Music Albums of 2018 (So Far)
---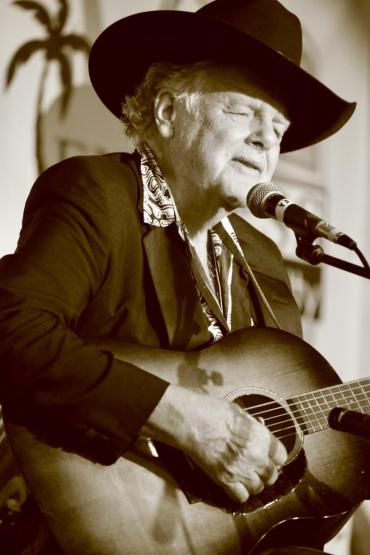 It is shaping up to be, to quote Frank Sinatra, a very good year. Music-wise, at least. Given the strength of the albums below, and with nearly another six months to go, it will be a mind bender to put together a best of the year list come December. But for now, in alphabetical order, here goes.
Blue Yonder – Rough and Ready Heart 
John Lilly, the trio's songwriter and vocalist, calls their sound "acoustic honky tonk." With two-time national flat picking guitar champion Robert Shafer and Will Carter's jazz-infused bass lines, this new batch of originals will make you get up and dance, or shed some tears in your beer. The title track is a killer.
Charles Lloyd & the Marvels, featuring Lucinda Williams – Vanished Gardens
Williams never got to play with her hero John Coltrane, but she has now recorded with one of his contemporaries, Charles Lloyd. With Bill Frisell and Greg Leisz also featured, they are of one sublime mind. Her vocals are tight as ever on her five tracks as Lloyd and Frisell swirl like soft undercurrents caressing her, rising up every so often to let you know this is a jazz record after all.
Dead Horses – My Mother the Moon 
Recorded live in a Nashville studio, they present a sound that oscillates between sweeping orchestration and layered finger picking with a mandolin and a soft banjo. Sarah Vos' aching, haunting vocals share tales of working-class men and women in rural America while she fleshes out her own sense of spirituality, lullabies sung to the lonely and lost.
Hawktail – Unless
The name of this instrumental quartet may be new, but you have heard these folks before as three of them were Haas Kowert Tice, with the first two being members of the Dave Rawlings Machine. While they are well versed in the old-time traditions, their music is fresh, lively, and consequential: a labyrinthine of complex yet accessible acoustic music that is trance-like.
Jeffrey Foucault – Blood Brothers
With this album — his eighth — I acknowledge that I have egg on my face as I had not heard the other seven. With the strumming of a lone guitar, the opening track, "Dishes," contemplates the sacred vagaries of life while doing the dishes: "Pour out a double, put a record on the table/The light is always perfect before it fails … There is nothing that cannot be taken from you/In this life we just hold onto the love we have." By the song's end you know you have heard an original voice staking out his rightful place in a pretty crowded Americana field. The rest of the album is just as beguiling.
John Prine – The Tree of Forgiveness 
While Prine sounds a bit somber here as he ruminates on his life and our times, his wit and insight are as quick as ever, his playfulness sturdily intact. For instance, in perhaps my favorite track, "Lonesome Friends of Science," who else could find the connections between living "down deep inside my head" to "funky sushi bars" to "bastards in white lab coats." I shudder to think of a world without John Prine.
Kat Edmonson – Old Fashioned Gal 
Edmonson's gift to us is more than an ode to the jazz singers who dominated the 1950s airwaves and record players, she's become one of them. As a bonus, she also writes songs that approach the near impossible, creating a new Great American Songbook. With lilting vocals that have grown deeper, her songs both are rooted in that tradition and embrace a modern cabaret sensibility.
Lindsay Lou – Southland
The songs on this, her sixth album, demonstrate that Lindsay Lou's taken in quite a few musical influences and is at ease in her own skin as she uses those histories to color a distinctiveness that is, in its own way, as danceable as it is listenable. It has a warm, inviting, immediate intimacy to it. A beautiful record of shared secrets.
Motel Mirrors – In the Meantime
Coming nearly five years after their sublime debut EP, it's worth the wait. Will Sexton has been added and he brings his laid-back Austin swing to a sound otherwise deeply rooted in Memphis. Together, Amy LaVere, John Paul Keith, and Sexton swing and roll, as if stepping into a stream on a summer evening; the current may vary, the footing may be improvisational, but it nonetheless results in an invigorating adventure.
Nellie McKay – Sister Orchid
Think of an old, smoke-filled bar, not seedy exactly, but a place where down-and-outers congregate to drink and share their past troubles, usually romantic. It's as if you're in the coastal bar in the 1948 picture Road House where Ida Lupino is singing "One More for My Baby." McKay approaches this set of standards as more than stories; they are the way one lives every day (and night), full of regret and hope that the next one's going to be the one, the big score. My suggestion is turn the lights down low, pour a stiff one, light one up if you have it, and let Sister Orchid take you on a journey, sometimes sentimental, sometimes not, to that shadowy coastal Highway 101 bar.
Peter Rowan – Carter Stanley's Eyes 
Rowan honors his Blue Grass Boy roots and does so in a way that demonstrates that bluegrass is a literary tradition, a poetic one. With some special guests, he takes songs by the Carter Family, Bill Monroe, Carter Stanley, Lead Belly, and the Louvins and weaves them into a fabric that shows their common threads. The centerpiece is his original, the title tune that recounts his first meeting with Carter Stanley. It is stunning in its simplicity, a matter-of-factness that belies what we now know was Rowan's future. This is the bluegrass album of the year.
Ruby Boots – Don't Talk About It  
Ruby Boots, who knocked me out at the last two AmericanaFests, has made the album she so richly deserves. An Australian who calls Nashville home, and backed by The Texas Gentleman, she stakes out her territory on the opening tack, "It's So Cruel." She takes the laurels of being called a country-twanged Lucinda Williams and dives head-first into a beat-heavy metallicism that's the underpinning of her live shows. But there's also a lyricism that's evident as she stutter-steps her way into a confident swagger that'll tear your heart out, then leave you wanting more.
Tami Neilson – SASSAFRASS! 
For her first U.S. release, Neilson has pretty much stuck to an R&B sound that she perfected on her previous album, Dynamite! The album is one of defiance, where she stakes out her claims. She traverses the many styles and nuances of American soul music. She's taken the many influences of the best popular music has offered and through her strong songwriting, distinctive sensibility, and the purity of her voice has made the album we've been waiting for, but never knew we wanted.
Western Centuries – Songs from the Deluge 
The country and western songs on this album, penned by Jim Miller, Cahalen Morrison, and Ethan Lawton, tell stories of hard men in dark bars, people who've been beaten down by the modern world. While it's not some keep-on-the-sunny-side of an idealized rural oasis, it doesn't mean that you can't get your cowboy boots up off the bar stool and take a swing around the dance floor. The album places you in a delicious honky-tonk time warp.
Now, take a stroll though what our ND photographers have put together for your viewing enjoyment.
---