THE READING ROOM: Three Music Books We're Thankful For
Posted On November 25, 2021
---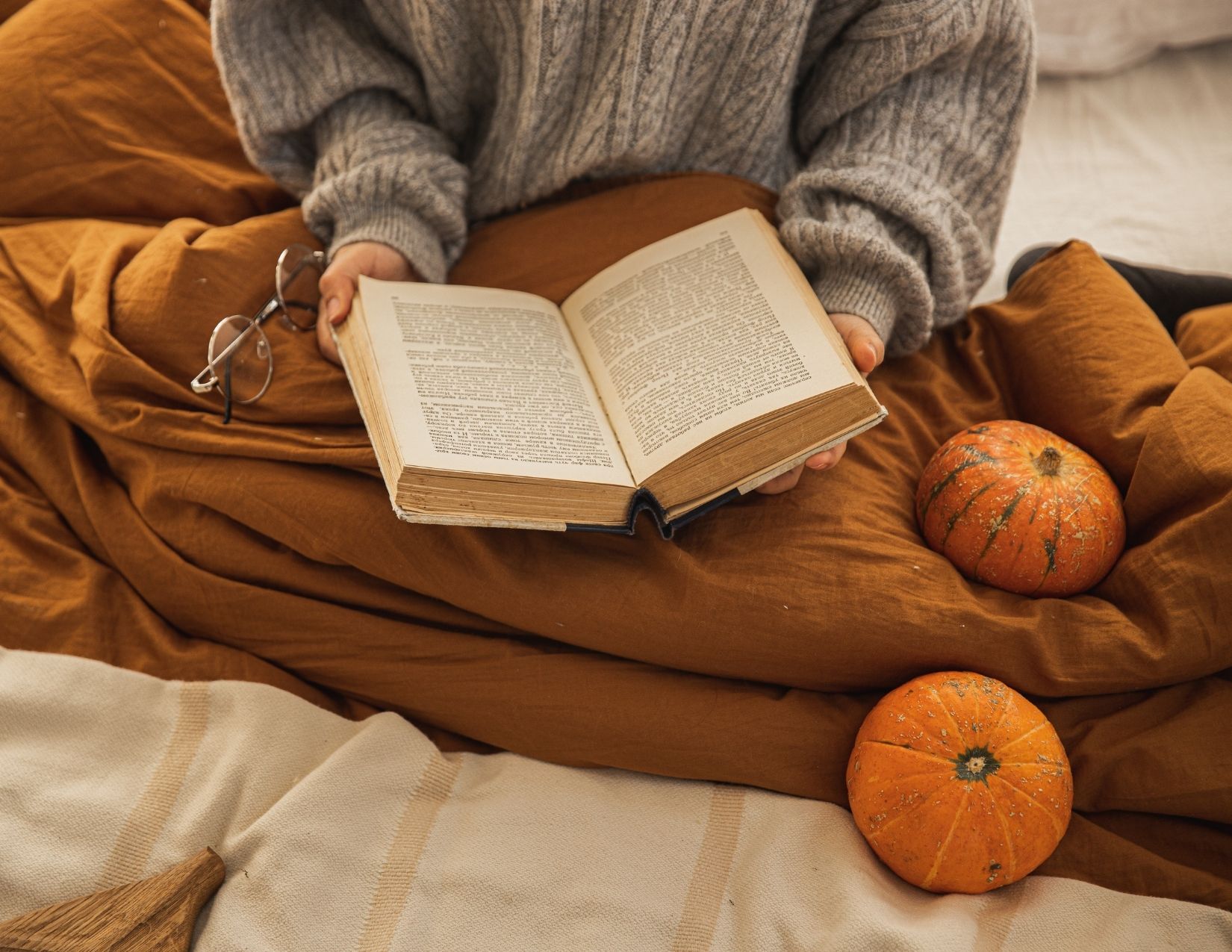 Photo by Gabby K via Pexels
As lists of best books of 2021 start to dot the pages of various magazines and book review sections, just in time for the start of the Christmas shopping season, I'm going to list three books for which I am thankful this season. This is not a best books list — that will come in a few weeks, and some of these books may be on that list, too — but simply a note of gratitude for good writing that fosters great reading, and leads often to diving deeper into great music.
Allison Moorer, I Dream He Talks to Me: A Memoir of Learning How to Listen (Hachette) — Moorer's poignant memoir of her raising a child on the autism spectrum. She discovers when her son John Henry is 16 months old that he has stopped using words to express his emotions; instead, he cries when Moorer hits a note while she's singing and holds it a little too long. John Henry responds by pushing his "tiny hands" into her chest and turning his face away from hers and crying. Moorer writes that she didn't know until then that her baby likely had autism: "Music had provided myriad revelations for me throughout my life, but this was one I didn't welcome." Moorer's shimmering prose illumines brightly the frustrations and triumphs she candidly shares in her riveting and heart-rending memoir. Her resilience shines through in the closing words of her memoir: "Art is a mirror. It has been healing over and over again. I suspect it is and will be for John Henry as well. When I see him as he is, I am strengthened by the profoundly beautiful, strong, and intrepid person who chose me to be his mama. He is happy, he is full of magic, and he is the truest piece of art I've ever had the privilege to witness."
Kelefa Sanneh, Major Labels: A History of Popular Music in Seven Genres (Penguin) — Along with Daphne Brooks' Liner Notes for the Revolution: The Intellectual Life of Black Feminist Sound (Harvard) and Eric Weisbard's Songbooks: The Literature of American Popular Music (Duke), Sanneh's little masterpiece of music history and criticism is required reading for anyone who loves music, especially popular music. Writing as a fan and a critic of rock, R&B, country, punk, hip-hop, dance, and pop, Sanneh surveys the evolution of each genre as it waxed and waned, as its fans called out bands for not playing the authentic sound the fans associated with a particular genre, and as artists crossed the boundaries of genres in creative explorations of new sounds. He argues that even though musicians often hate being labeled, the "persistence of genres" has shaped the course of popular music over the past 50 years. As he points out, genres provide the ground out of which grows the creative impulses to transcend the genre. "You can't really rebel against a genre unless you feel a part of it, too," he writes. In country music, for example, Sanneh points to country artist Garth Brooks, "one of the genre's attractions," as an artist who pushed the cultural boundaries of country music even as there were those who were "lamenting that the older, truer country music was being left behind." Readers will discover revelatory insights on almost every page of Sanneh's elegant history.
Woody Guthrie, curated by Nora Guthrie and Robert Santelli, Woody Guthrie: Songs and Art, Words and Wisdom (Chronicle Books) — This might be the best Thanksgiving gift of all. Woody Guthrie's daughter Nora and music historian Robert Santelli have gathered and curated an astonishing, and very illuminating, collection of Guthrie's lyrics — some of them never-before-published — his personal diary entries, his doodles and other artwork, his quips and jokes, and his insight into politics and justice. Lavishly illustrated with photos of sheets from the composition books in which Guthrie jotted down his thoughts, as well as photos of Guthrie with his family and friends or in pensive thought, this collection of Guthrie's writings is supplemented by reflections on Guthrie's artistry and politics and spirituality by other artists, including Rosanne Cash, Douglas Brinkley, Chuck D, Jeff Daniels, Ani DiFranco, and Arlo Guthrie. For example, in words that appear on a page opposite of a photo of Guthrie holding his guitar emblazoned with its now-iconic message — "This machine kills Fascists" — is Guthrie's all-too prescient musings on fascism: "Maybe I could talk to you about fascism. It is a big word and it hides in some pretty little places. It is nothing in the world but greed for profit and greed for the power to hurt and makes slaves out of the people. Fascism is a bully too dumb and too thick skulled to think out a mental reason or explanation or a hope or a plan for us." In his thoughts on how to write songs he points out in his characteristically eloquent wisdom: "Music is a tone of voice, the sound life uses to keep the living alive. The call us back many times a day from the brinks of torture, the holes of superstition. There never was a sound that was not music and there's no real trick of creating words to set to music once you realize that the word is the music and the people are the song." Woody Guthrie: Songs and Art, Words and Wisdom offers daily doses of wisdom to be savored as philosophical reflections and that can serve as guides to political action.
---