THE READING ROOM: The Story of Soul in Chicago
---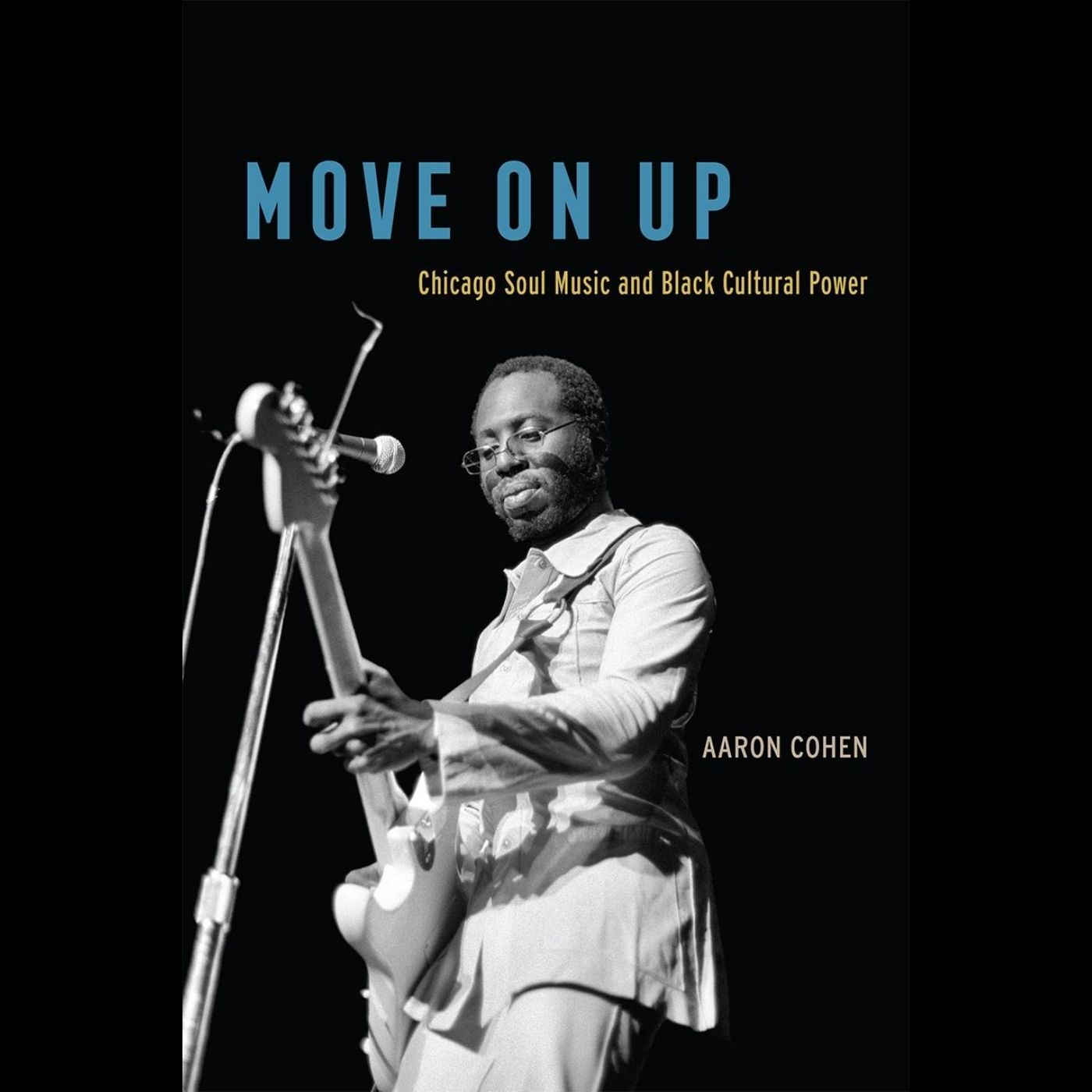 Chicago has always been synonymous with jazz and blues. Even now (at least until March 2020) you could head down to the South Loop to Buddy Guy's club or just north of downtown to Kingston Mines for a night of blues, or stop in at the fabled Green Mill for night of smoky jazz. For a time, of course, bars and clubs such as the Quiet Knight, the Dangling Conversation, and the Earl of Old Town opened doors on a thriving folk scene, featuring bards such as Steve Goodman, Loudon Wainwright III, Kris Kristofferson, and John Prine. Despite the presence and flourishing careers of Jerry Butler and Curtis Mayfield, though, the deeply rooted presence of soul music in the city is often overlooked. Until now.
Author Aaron Cohen, whose Amazing Grace provides the definitive portrait of Aretha Franklin's album and film of the same name, traces the development of Chicago soul music and the ways it is intertwined with the city's culture and politics in his exceptional Move on Up: Chicago Soul Music and Black Cultural Power (Chicago).
Cohen's opening lines create a soundscape and a colorful street scene as he draws readers into the pulsating energy of Chicago's soul music scene and the ways it's embedded in the rhythms of the city:
The sounds of Chicago soul have always felt as expansive as a drive through this city's neighborhoods and down its wide boulevards. Vocal groups harmonizing about yearning for, or losing, eternal love defined the early 1960s, and singer-songwriters with acoustic guitars and a broader lyrical vision closed the decade. Some records' muscular brass sections propelled dancers; slower ballads highlighted intricate string arrangements. Even the blunt word "funk" signified, and combined, everything from small African percussion to interstellar explorations. R&B star Jerry Butler took in large pieces of it all. When he used his music to become an agent of wider changes, he did so in the city that always surrounded him.
Drawing on in-depth archival research, hundreds of interviews with musicians and music industry professionals, and hours of listening, Cohen vividly tells the stories of a music that not only rose on the national charts, rivaling the soul hits coming out of Memphis, Muscle Shoals, and Motown, but that also provided a source of Black empowerment.
Curtis Mayfield, for example, very early recognized the importance of owning the rights to his own songs, so he and Eddie Thomas formed Curtom Publishing in 1960, naming it after themselves (Curt and Tom). As Mayfield said, "All I had in my assets column were those little songs I was writing then." Eight years later, the two formed Curtom Records. Their entrepreneurship, writes Cohen, enabled the two artists to exert control over their music and finances through starting their own business. "'We're a Winner' was released just before they launched Curtom Records in spring 1968, using that song's title as the company's motto. …Through trial and error, they made it all cohere." Reflecting on Curtom's successes and challenges, Thomas says, "We didn't have the Brink's truck out front. … That was the basic challenge. But I've always been a fighter, infighter, low profile. And some of the jocks appreciated that, that warmth, that cordiality. That helped me a lot." Among Curtom's artists were the Five Stairsteps, Holly Maxwell, and Donny Hathaway.
These musicians' ability to control their own production and to direct their own economic steps illustrate how soul music wove itself into the fabric of black culture and politics in Chicago between 1960 and 1980. By the early 1970s, as Cohen points out, soul musicians embraced and reflected social consciousness and supported activism, even as they continued to sing romantic ballads. The Chi-Lites' third album, Give More Power to the People, demonstrated the group's autonomy within Brunswick Records, but it also illustrates the ways they deftly blended a lovelorn tune such as "Have You Seen Her?" with the urgent plea for social action.
"'We Are Neighbors' is an earnest plea for racial understanding," Cohen writes, "while 'Love Uprising' could be about a couple until it reveals itself as possibly more spiritually concerned and declares, 'The Ten Commandments have been cast aside / So the devil gives orders.' The title track is the most anthemic. From a synthesized introduction that may be emulating a warning siren, the song sequences into a give-and-take among the vocalists before [Creadel "Red"] Jones's baritone intones repeatedly 'Why don't you give more power to the people?'" The song's focus on income and political inequality, Cohen points out, echoed the "Illinois Black Panther Party chairman Fred Hampton's call for unity based on shared economic and social concerns." According to the Chi-Lites' Marshall Thompson, the Black Panthers took up the phrase "Power to the People" and followed the Chi-Lites everywhere.
Entrepreneurship and militancy are two themes in Move on Up, but Cohen stresses the power of music education in providing a way into soul music that even church did not. He introduces us to James Mack, who taught at Crane Junior College on the city's West Side. Mack studied European classical music, but he said he had to develop an interest in jazz so he could get his students interested in Bach and Mozart. Mack's student group at Crane, the Jazzmen, included bassist Louis Satterfield, saxophonist Don Myrick, drummer Maurice White, and trumpeter Charles Handy. Satterfield, Myrick, White, and Maurice's brother Verdine, would go on to form Earth, Wind, and Fire. Maurice White recalls that Mack "is the godfather of much of the significant talent that came out of Chicago." Cohen points out that Mack's advocacy created more professional opportunities for Black musicians in Chicago and that Mack's introducing young Black musicians in 1960s Chicago "made a liberating statement: no music should be out of bounds."
Move on Up takes its place alongside Charles L. Hughes's Country Soul: Making Music and Making Race in the American South, Suzanne E. Smith's Dancing in the Street: Motown and the Cultural Politics of Detroit, and Emily J. Lordi's forthcoming The Meaning of Soul: Black Music and Resilience since the 1960s as a provocative exploration of soul music and its richly embedded history in a community. Cohen's book stands alone, however, for its brilliant depictions of a vibrant musical community and the development of various musical styles that illustrate musicians' attempts to reflect and to respond to the often rapidly changing social and political currents swirling around them.
---