THE READING ROOM: Music Books for Your Summer Reading Stack
---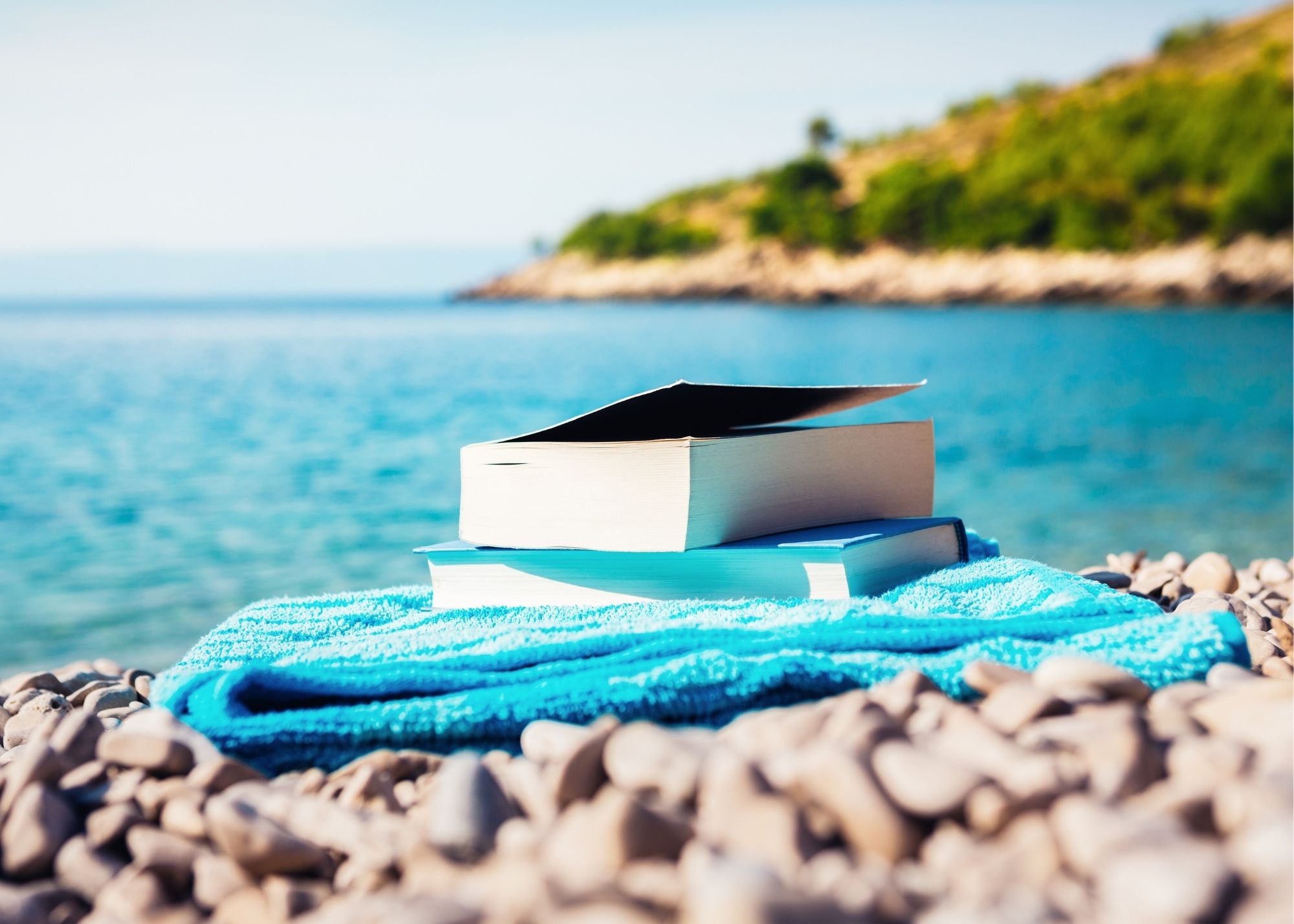 Photo by borchee / Getty Images
Summertime … and the reading is easy. For many of us, it's a season when we get the chance to catch up on the books we might have missed recently or to re-read an old favorite. In addition to music books, my reading list for the summer ranges widely over biography, natural history, art history, literary essays, and fiction. I am teaching a one-month course on James Baldwin, and I have the opportunity to re-read his novels and essays and introduce them to folks who have never read him before.
Here are a few books that have come out recently (plus some that will be published during the summer) that you might want to stick in your backpack for that hike or in your suitcase for that trip to the beach.
Brandi Carlile, Broken Horses (Crown): In her new memoir, just as in her music, Carlile's ability to turn a phrase and to name an emotion with just the right word is majestic. Every page of her memoir reveals a soul trying to find its way, a woman candidly acknowledging her own shortcomings and trying to find her place and herself in an often chaotic world, and a woman who discovers redemption in music and a certain amount of peace in the struggles of life. Like the sailor she is, she's looking out on the horizon, seeing the breakers and knowing that turbulence sometimes swirls beneath the calmer waters beyond them, but she now has the tools to navigate whatever roiling seas come her way.
Bill Nowlin, Vinyl Venture: My Fifty Years with Rounder Records (Equinox): An entertaining memoir by Nowlin, one of the three founders of Rounder Records (the other two are Marian Leighton Levy and Ken Irwin), of the ups and downs of starting a record company, the challenges of building the business, and the label's mission to record music from artists who might not otherwise get heard, or not heard as widely. Not just a memoir but also a reflection of the changes in the music business since 1970.
Rickie Lee Jones, Last Chance Texaco: Chronicles of an American Troubadour (Grove): Jones' candid and intimate memoir takes us on a journey through her highs and lows, her nomadic childhood, and her long love affair with Tom Waits and introduces us to the cast of characters that inspired many of her best known songs, such as "Chuck E's in Love," "Weasel and the White Boys Cool," and "Danny's All-Star Joint."
Bobby Rush, I Ain't Studdin' Ya: My American Blues Story (Hachette, June 22): Rush never fails to put on an electrifying performance, and his entertaining autobiography is no exception. Reading this is like sitting backstage with Rush listening to him tell story after story of his life and long career. He rose out of the Chicago blues scene, and he reminisces about his friendships and his performances with Muddy Waters, B.B. King, and Little Walter. Rush's love for his audiences and his passion for the music have never faded, and those loves brings vibrant life to this book.
Sinead O'Connor, Rememberings (Houghton Mifflin Harcourt): O'Connor may be best remembered for tearing up a photo of Pope John Paul II on Saturday Night Live in 1992, but this sprawling memoir attests that her focus has been on the music and on capturing life's pain, joy, and hope in her songs. O'Connor recounts her painful tale of growing up in Dublin in an abusive and dysfunctional household and escaping into music as a refuge from her pain, and she intimately chronicles her rise to fame in the 1980s and 1990s, as well as her enduring influence as an artist.
Mary Gauthier, Saved by a Song: The Art and Healing Power of Songwriting (St. Martin's, July): As Gauthier writes in this long-awaited book that's part memoir and part philosophy of songwriting, "writing songs helps me sort out confusion, untangle powerful emotions, and ward off desperation. It helps me navigate the powerful emotional weather systems of life … Songwriting gives me a reason to get up in the morning. It is a godsend." And this little book, told in Gauthier's inimitable style, is itself a godsend.
Cisco Bradley, Universal Tonality: The Life and Music of William Parker (Duke): Bassist and composer Parker has appeared on over 150 albums and played with jazz icon Cecil Taylor, among others. Drawing on interviews with Parker and his collaborators, Bradley tells the captivating story of Parker's rise from his childhood in the South Bronx to his work with Taylor and his own solo career, tracing his influential work as a leader in the second generation of free jazz players who entered the scene in the 1970s.
Bob Porter, Soul Jazz: Jazz in the Black Community, 1945-1975: We just lost Bob Porter to esophageal cancer a little over one month ago now. The longtime host of WBGO (Newark, NJ) radio's Portraits in Blue, Saturday Morning Function, and Swing Party, Porter, also a producer at Prestige Records and Fantasy Records, draws on his encyclopedic knowledge of jazz and blues not only to explore the weaving of soul and blues sounds into jazz, but also to provide profiles of soul jazzers such as Illinois Jacquet, Gene Ammons, and Grover Washington Jr.
Amit Chaudhuri, Finding the Raga: An Improvisation on Indian Music (New York Review of Books): In this part-memoir, part-music theory, and part-music criticism, novelist and musician Chaudhuri tells the story of his introduction to Indian classical music and meditates on the differences between Indian and Western music. "The raga's relationship to the world was different from Western music's," he writes; "you can't compose a raga [a pattern of notes used as the basis for improvisation] because ragas have no composers in the conventional sense — they are 'found' material turned into fluid and imperishable forms by the culture."
Dawnie Walton, The Final Revival of Opal and Nev (Simon & Schuster): A novel centered on Afro-punk musician Opal, who leaves Detroit in the 1970s and heads to New York to make her mark. There she meets Nev, where the two begin their rise to fame before an ugly incident brings their brief fame to an end. In 2016, music journalist S. Sunny Shelton decides to write an oral history of Opal and Nev, discovering unexpected tales that threaten to derail the project.
---