THE READING ROOM: Interviews Recall Roky Erickson's Story and Significance
Posted On January 13, 2022
---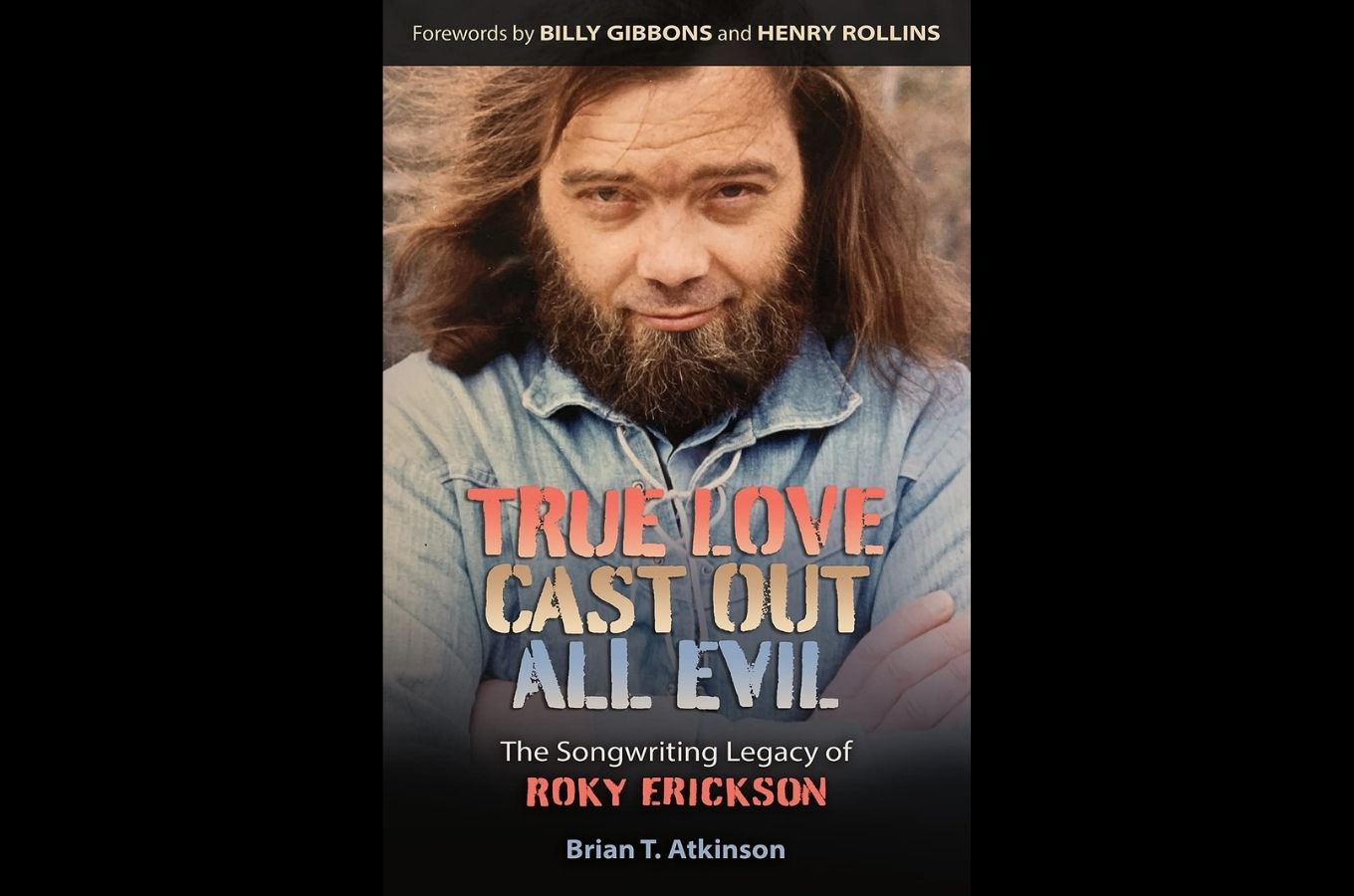 Back in January 1966, "You're Gonna Miss Me," a single by the Austin-based 13th Floor Elevators, roared through our speakers with a pugnacious spirit; the echoing garage rocker turned Buddy Holly's hits, the Bobby Fuller Four's "I Fought the Law," and Them's "Gloria" inside out with a reverberating psychedelic sound and the screeching wails of the group's lead singer, Roky Erickson. Pulsing with the raw emotion of Erickson's lyrics and blues shouts that mingled the soul shouts of James Brown with the blues moans of Muddy Waters, the song soared into new territory, inventing, according to many, psychedelic rock.
In 1966, Erickson and the band's first album, The Psychedelic Sounds of the 13th Floor Elevators, carried them to the Avalon Ballroom and the Fillmore in San Francisco, and another Texas singer, Janis Joplin, reportedly wanted to join the band. A short three years later, however, the band broke apart and Erickson's life began to unravel. Arrested on drug charges, he pleaded insanity, and he was placed at Rusk State Hospital in Texas, where he underwent Thorazine treatments and electroshock therapy. At Rusk he was diagnosed with paranoid schizophrenia.
During his three years at Rusk, Erickson completed elaborate drawings and filled notebooks with poems and song lyrics. Following his release, Erickson embarked on a solo career, releasing a number of albums during the next three decades with various backing bands. In 1972, his first collection of poetry, Openers, appeared, followed by a second volume, Openers II, in the 1990s. Although Erickson's mental health continued to decline between 1972 and his death in 2019, he founded the annual Roky Erickson's Ice Cream Social during South by Southwest, and in 2010 he and Will Sheff and Okkervil River released the album that many see as the pinnacle of Erickson's career, True Love Cast Out All Evil.
Now we have the opportunity to revisit Erickson's genius as a songwriter in Brian T. Atkinson's extensive collection of interviews in True Love Cast Out All Evil: The Songwriting Legacy of Roky Erickson (Texas A&M). The book is divided into two sections: Part one covers Erickson and his work with the 13th Floor Elevators, and part two covers Erickson's solo career. Atkinson gathers interviews from family, friends, and fellow musicians as he reveals the ways that Erickson's life and music shaped the world around him.
Ray Wylie Hubbard recalls his early encounters with the 13th Floor Elevators: "The Elevators were so different from everyone. The lyrics were so vivid and impressive. The Elevators set the bar with rock music the way Townes Van Zandt did in folk music." Bill Bentley, a filmmaker who produced Where the Pyramid Meets the Eye: A Tribute to Roky Erickson (1990), recalls seeing the Elevators in Houston in 1966: "The music completely tore the top of my head off. I had never heard anything like it. I had seen the Stones and every band that came through Houston, but there was something so powerful about the Elevators, like they had some other mission than playing … The Elevators created the original rock and roll scene in Austin."
Atkinson devotes the largest portion of the book to Erickson's solo career, gathering over 50 interviews. Emily Nokes, the singer-songwriter of Tacocat, says: "Lyrics were such a huge part of Roky. His cadence and delivery are both so wild and such an interesting trip … I have never heard anyone who was able to cram so many words and sentences into a song while still singing and being in complete control of the melody … I have great respect for Roky's ability to be verbose. People are pretty minimalistic with lyrics and vocals, but I like him having it all in the front as if the music has to catch up to him."
Reflecting on Erickson and the making of True Love Cast Out All Evil, Sheff tells Atkinson: "I wanted to show how Roky unites American music on True Love Cast Out All Evil. He is a country boy who grew up on Buddy Holly, got into James Brown, joined a band that invented psychedelic rock, did a bunch of psychedelic pastoral folk music, and then went on to do music that was influenced by hard rock and heavy metal. He unites real Texas country, fifties rock and roll, soul, funk, psychedelic rock, and power pop. I wanted to show the breadth of him being a true American original. He was a formative American artist. 'Goodbye Sweet Dreams' falls into that because it feels like the Stooges, a bit like proto-punk rock. 'You're Gonna Miss Me' is one of the most famous garage rock songs. I wanted to give that song this dark, gnarly garage Stooges feel like the Stones' 'Gimme Shelter.' … I was looking at reconstructed pictures of Neanderthal man online, who we think of as a cave man. They were beautiful and had a friendly quality. I mean this in a beautiful, celestial way, but I think of Roky as a classic Neanderthal man doing the cave paintings and being too rare for this world. I think about this dreamy, alternate path things could have gone on. He made his mark and was mysterious and came along and accidentally created psych rock."
In his foreword to the book, Black Flag guitarist and Rolling Stone columnist Henry Rollins writes, "Roky could really sing. Whenever I wrote songs that dealt with horror — not something in a film but real-life things that truly alter and ruin the act of living — I would think of Roky songs like 'If You Have Ghosts' and 'I Think of Demons.' Roky was a deep well. Many people have enough going on as is and don't have the time or inclination to 'go there,' which Roky's music requires. He was startlingly good and a genuine original. You will not come across a talent like him again ever. Roky Erickson is as much an American treasure as Woody Guthrie."
As Atkinson writes about Erickson's vocals and lyrics: "Roky Erickson sang like serpents shaded his shadows. After all, the mystical and mythical Austin-based singer-songwriter and psychedelic drug enthusiast, a creative cyclone who fronted the 13th Floor Elevators throughout the late sixties, delivered from deepest depths." Erickson himself once told an interviewer: "My music is real advanced. It will take people maybe six years to understand the first level. Then it will take them even longer to grasp how it will keep going."
Atkinson's True Love Cast Out All Evil gives us the opportunity to explore how Erickson shaped rock music locally and nationally. This revealing collection of interviews certainly drives us back to listen to the 13th Floor Elevators and Erickson's solo albums.
---