THE READING ROOM: Denise LaSalle Recounts Road from Small-Town Singer to Soul Queen
---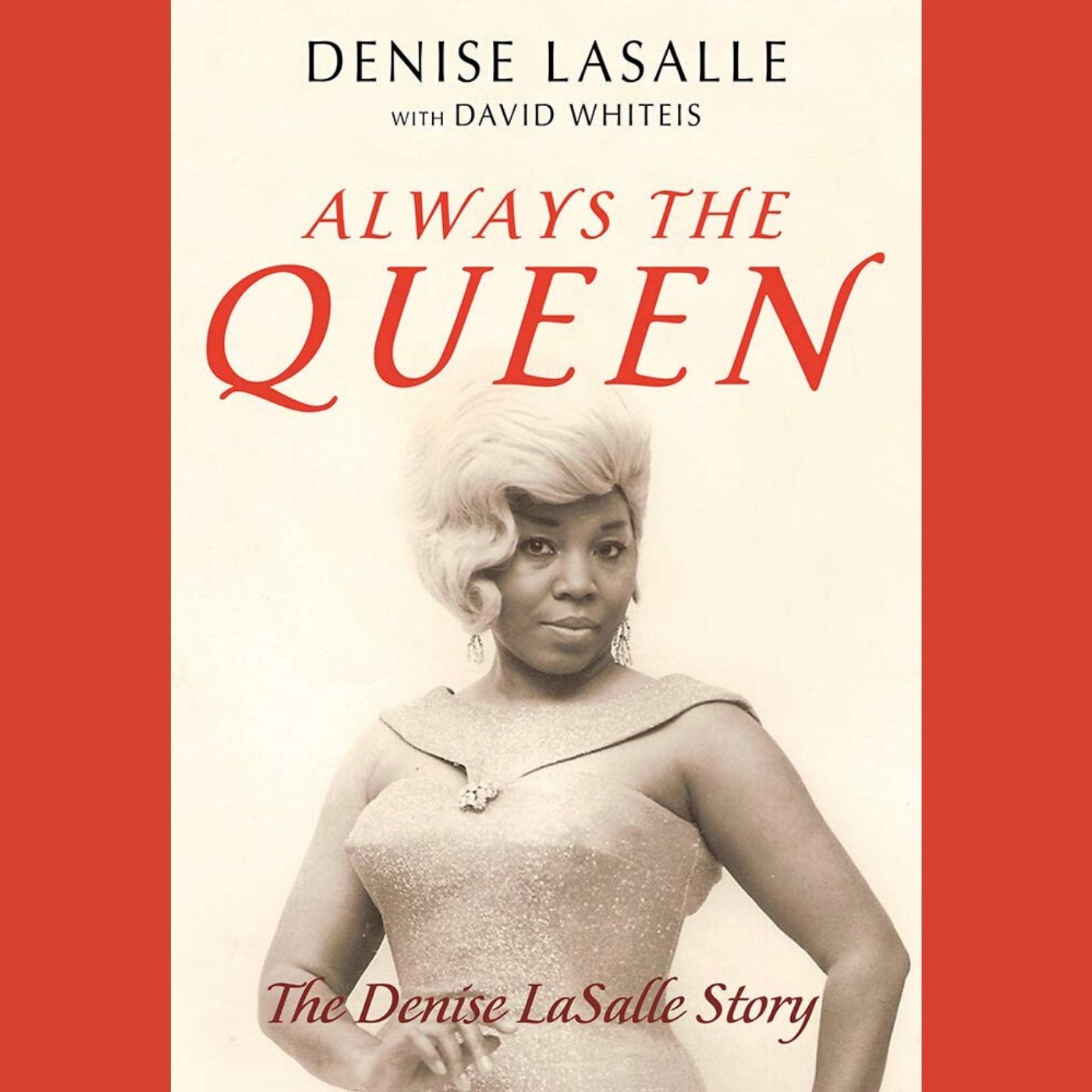 "I'd been singing for years, but almost no one knew about it. In the country, first on the plantation where we lived and worked, then later, after we'd moved to Belzoni but still hired ourselves out during harvest time, I'd trudge down the rows lugging my cotton sack, stooped over, raising my voice in song."
With this opening sentence, Denise LaSalle invites us into her living room to listen to the story of her life and music in her captivating autobiography Always the Queen: The Denise LaSalle Story (Illinois). Her co-writer David Whiteis draws primarily from transcriptions of interviews and discussions he had with LaSalle in 2017, as well as on interviews in 2010 and numerous follow-up phone conversations in the intervening years. Whiteis devoted a chapter to her in his 2013 book Southern Soul Blues (Illinois), to which LaSalle contributed the foreword.
LaSalle, whose death in 2018 left us bereft of one of the greatest voices in soul and blues, left us with a legacy of hits, of course, from "Trapped by a Thing Called Love" and "Your Husband is Cheating on Us" to "You Can Have My Husband (But Please Don't Mess with My Man)" and "I'm Still the Queen." In Always the Queen she shares the stories behind the hits, but, more important, she reveals to us how that little girl who sang all the time and dreamed of performing before large audiences made it to that stage. One day, when she's about 13 or 14, she's walking along a street in Belzoni, Mississippi, singing the song "Far Away Places." A white woman hears LaSalle and calls her over and asks her to sing for her. LaSalle reflects on her dream of becoming a singer: "I used to dream about standing on stage, singing. To me, it looked like there's an ocean. It just looked like there's an ocean in front of me, as far as I can see is water, but when I look out over that water, it has faces. … I didn't have actual knowledge of what auditoriums or audiences looked like; I didn't know about that. … I didn't see walls; there were no walls, it was just an ocean, but it was all people. That's all I could see. And I would dream that I was singing. I don't know what I was singing, but I knew I was up there because I was singing."
Even as a teenager, LaSalle was enamored of sounds, stories, and words. She recalls, "I had always been a bookworm. …That was the point of my starting to write. When I began writing, I started off writing stories — life stories, romance stories. I wrote about what I saw, or at least what I thought I saw, in the movies, and also what I read in romance magazines." LaSalle's love of writing develops alongside her love of singing and music. She recalls seeing Elmore James and Sonny Boy Williamson playing a live radio broadcast in the window of a furniture store in town, and at night she heard the music of Dinah Washington, Charles Brown, and Louis Jordan playing on the jukebox at the café across the street from her. LaSalle takes piano lessons, but she never progresses very far. Yet the music in her soul, her love of writing, and her dreams of performing, as well as the claustrophobic atmosphere of segregation in Belzoni ("I didn't want to be stuck in a world where someone like me couldn't have much of a future") give her the determination to find more in life.
LaSalle recounts her move from Mississippi to Chicago and her initial connections to Chess Records, which signed her even though they never recorded her. The move to Chicago is not the liberating act she had hoped it would be; she finds that as a woman she's often subject to the paternalistic whims of men who feel they know what songs she can sing best. Never content to sit still, LaSalle starts her own label — three, in fact: Crajon, Parka, and Gold Star — releasing a few sides, including "Heartbreaker of the Year" and "Count Down (and Fly Me to the Moon)." Yet she remains uncomfortable in Chicago because many of the musicians displayed their egos in statements such as, "If you don't know music, then you can't tell me how to play." LaSalle embraces her strengths and refuses to play the game these musicians want to play: "I know what I am doing with music. I knew it then, and I know it now. …You see my name listed as producer on most of my records, and that's exactly what I am. I write my own songs, and I tell my musicians how I want it to go. I may not know how to do it technically, but I sing my songs and give them an indication how I want them to play."
LaSalle leaves Chicago behind for Memphis, where she meets up with Willie Mitchell and records her smash hit "Trapped by a Thing Called Love" at Royal Studio, starting her climb to the Queen of Soul throne. "When I went down to Memphis to cut 'Trapped,' I was still working as a cashier at a supermarket in Chicago called Dell Farms. 'Trapped' turned out so big in the studio, with Willie Mitchell and everybody declaring it a smash, I never went back. Instead, I waited for the record to break. Then I hit the road."
LaSalle testifies in Always the Queen, celebrating the freedom and strength of making her own music on her own terms. Though she may have left us, she's given us this gift of her soulful voice and her moving ways of telling mesmerizing stories.
---