THE READING ROOM: 'Blues Legacy' Recounts the Music's Sound and Soul in Chicago
Posted On January 16, 2020
---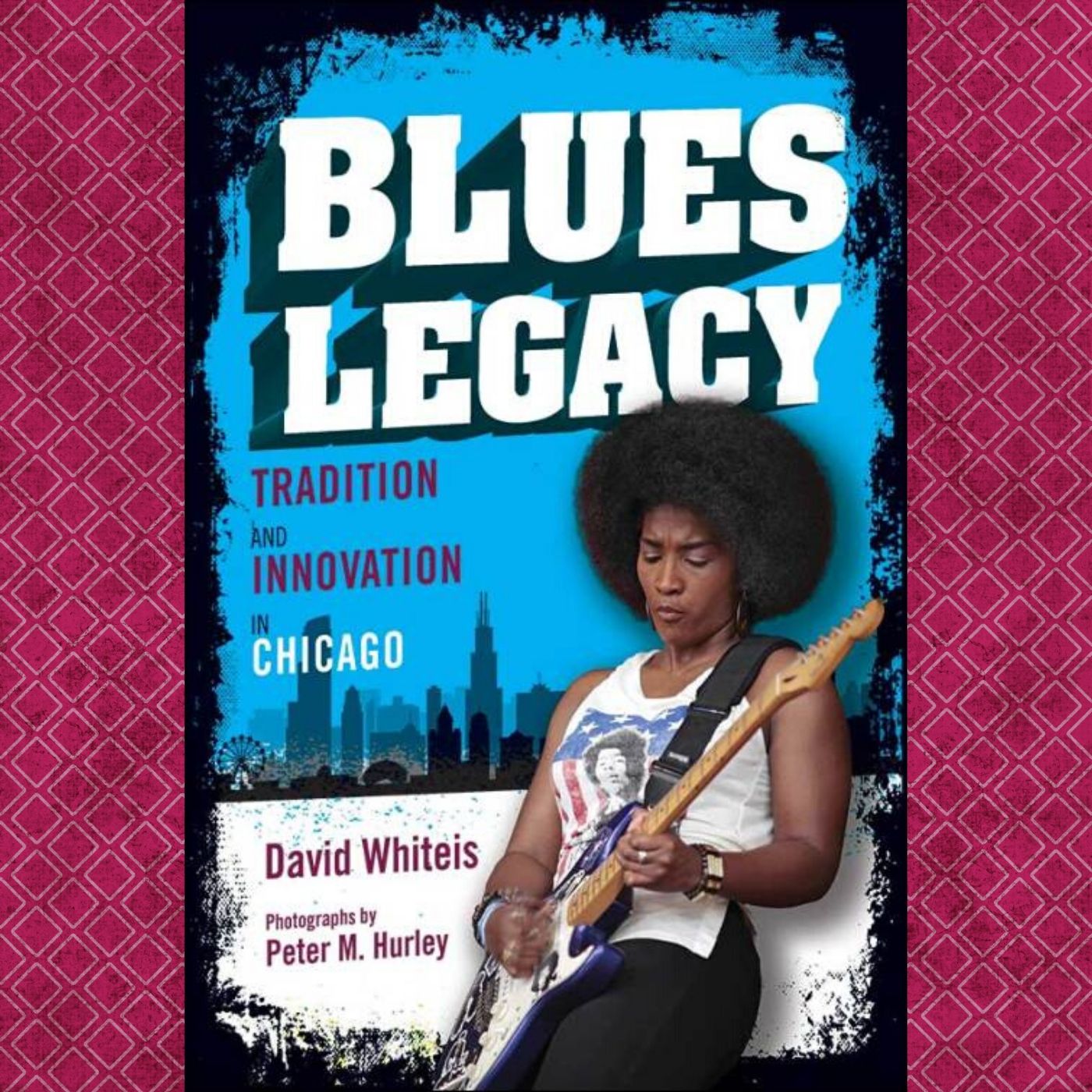 In the 1960s, soul, gospel, and blues permeated the air in Chicago. Curtis Mayfield, Jerry Butler, The Dells, Gene Chandler, The Chi-Lites, The Flamingos, Eddy "Chief" Clearwater, Jimmy Burns, James Cotton, and Buddy Guy filled clubs, churches, and the street corners around public housing projects with sounds that not only blended sweet harmonies with pulsating lead vocals but also delivered songs that raised the social consciousness of their listeners. In Blues Legacy: Tradition and Innovation in Chicago (Illinois), David Whiteis not only traces the evolution of the blues in Chicago, he demonstrates that "Chicago blues may be seen as both a soundtrack to, and a commentary on, the social upheavals — displacement, relocation, resettlement — that accompanied the African American Great Migration of the 20th century."
In 45 profiles of Chicago blues musicians, Whiteis explores "Chicago blues as representing a cultural continuum passed down through generations, from the music's roots in the South through the post-World War II era into the present day." Drawing on interviews with each blues artist, Whiteis allows them to tell their own stories of their journey into blues. He divides the book into four parts, each focusing on a specific generation, or era, of blues artists in Chicago, allowing him to trace the musical dialogue between tradition and innovation that provides the dynamic of Chicago blues. As he points out, the book:
"… focuses on the blues as a living component of a diasporan culture, dynamic and evolving, rooted in the twentieth-century African American experience but with a universality that speaks to diverse audiences and listeners." The first section, 'Bequeathers,' profiles selected older artists whose careers extend back to personal relationships with the progenitors of the style that has become known — and venerated — as postwar Chicago blues. We then progress to 'Inheritors' — younger musicians, some of them direct familial descendants of earlier-generation trailblazers, all of whom absorbed those influences as they modernized the legacy to remake the music in their own image. The 'Councils of Elders' consists of Chicagoans, most of them still active, whose careers extend back to the 1950s/'60s postwar era; the 'Heirs Apparent' are younger artists carrying on the tradition."
In the section titled "Bequeathers" Whiteis focuses on older artists — including James Cotton, Eddie Shaw, and Eddy Clearwater — who were the forerunners of postwar Chicago blues. Among the "Council of Elders" he includes Buddy Guy, Mary Lane, Holle Thee Maxwell, and Otis Rush, while the "Inheritors" include Nelle "Tiger" Travis and Shemekia Copeland. The "Heirs Apparent" section zeroes in on contemporary artists such as Melody Angel, Toronzo Cannon, Mud Morganfield, and the Original Chicago Blues All-Stars, among others.
Several of the interviews reveal the artists' feeling about the state of the blues now and the future of blues music.
The late Eddy "The Chief" Clearwater, for example, cites Chicago guitarist/vocalist Toronzo Cannon, as well as Gary Clark Jr. ("he's doing a whole new type of thing, but he's representing the blues; that's very important") and Shemekia Copeland ("very versatile — a lot of talent. She's one of the people I like a lot") among the leading lights of the younger blues generation.
Blues guitarist Jimmy Burns acknowledges that the white audiences he plays for in clubs in Chicago "didn't get the blues from Muddy Waters or Howlin' Wolf. They got it from people like Stevie Ray Vaughan." Yet, Burns is okay with that at a certain level: "I know the history of Black music; one thing I learned, even with jazz, the Blacks have always had the music, but they never controlled the music. … But I don't go off into that. My philosophy is this: There's only one type of music — good music. I don't give a fuck who's doing it; if it's good, it's good. … We live in a very fast-paced society, and we don't hang onto stuff. Not only music but anything. So understand who we are. But our music is the most popular music in the world. I hear this when I go overseas. And I'm happy that they love my music. So blues will always be there in one form or another. But it's not only 'my' music now; the music belongs to the world."
Shemekia Copeland refuses to allow her music to be put in a box and embraces the innovation that keeps the blues alive. "Too many people, I call 'em Blues Nazis, they focus so much on whether or not you're playing a shuffle or a slow blues. … [That] keeps this music in a box so we can't evolve; we can't grow. And I refuse to let that happen. Just because you change things a little? Just because you steal from the all the people who've stolen from you? Yeah, now I'm taking it back! Can't I do that? Why am I still not a blues artist? Because I'm taking a little bit back? They used us, so why can't I take a little bit and put it into what I'm doing, and have it still be the blues? It makes perfect sense as far as I'm concerned. Jazz, opera — what haven't I done yet? Nancy Wilson, Ella — love it! I don't care if it's Pavarotti or a Brazilian samba. It's blues, 'cause I'm a blues singer, so anything that comes out of my mouth is gonna be blues."
Blues Legacy offers a detailed introduction to Chicago blues. Whiteis' interviews allow us to become familiar with these artists' music and to find it and listen to it. The book also illustrates the challenges the artists have faced and their deep desire to keep the music alive, despite the obstacles. Whiteis' book offers a lively tour of the music that grew out of the streets and churches and clubs of Chicago and that continues to evolve and shape roots music around the world.
---