THE READING ROOM: An Excerpt from 'Saved by a Song,' Mary Gauthier's Memoir and Guidebook
---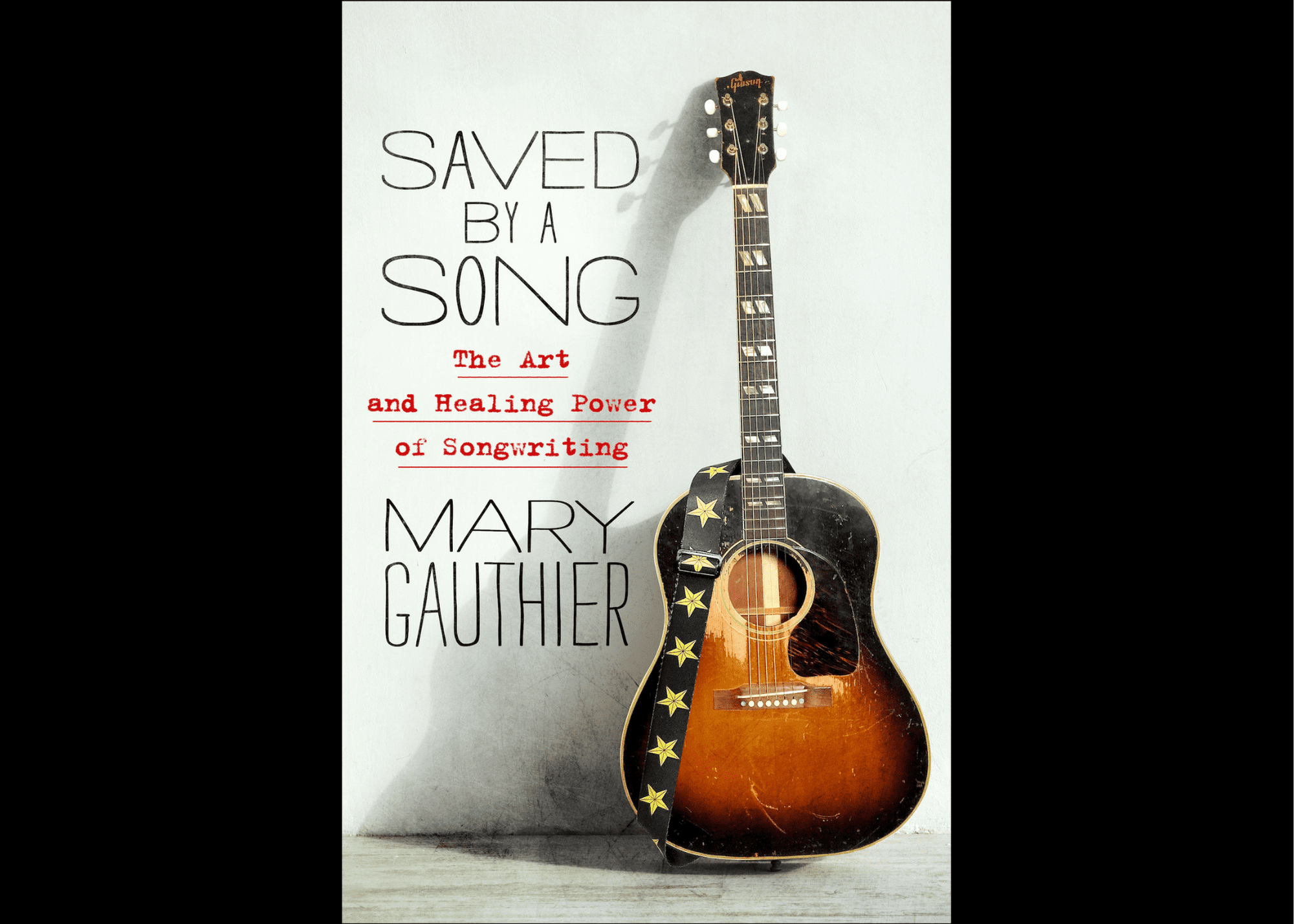 When Mary Gauthier was 7 years old, she and her mother would head to the bookmobile on Saturday mornings near their home in Baton Rouge. It was her favorite day of the week. After she got inside the mobile library, she took her time selecting her books: "Kids were allowed five books. Big decisions, only five books. I'd take my time, make sure my selections were just right. I'd take those books to my bedroom and devour them. Then have to wait another five days for the bookmobile to return. Books were my first love, portals to other worlds. They lifted me out of my little room and offered an escape to new, exciting adventures."
Like those books and her songs, Gauthier's new book, Saved by a Song: The Art and Healing Power of Songwriting (St. Martin's Essentials), serves as a portal to new worlds, shining a light on her own experiences and refracting that light into glimmers of hope, redemption, wisdom about the jagged corners of life and the ways we fall in and out of human flourishing. Part memoir and part reflection on songwriting, Gauthier's finely tuned meditations on life, love, and song chronicle her struggles with addiction, her dysfunctional family life, her first guitar and discovery of songwriting, and her growth as a songwriter. Gauthier writes songs and tells stories with a mesmerizing candor and intimacy.
After playing open mics for over a year, and still searching for insights into the art of writing a good song, she witnesses a performance that opens her heart and her eyes, as she glimpses the elements of a song that touches hearts and endures because of its emotional power. The performer, an old farmer who never looks up while he is playing and who stumbles nervously through chord changes, stuns Gauthier with his simple song, which, she writes, "spoke to the innermost part of all of us and we loved him." In that moment, it dawns on Gauthier: "When a songwriter writes what they care about, what truly matters to them, then boils down each line to its essence, the song becomes a snapshot of their soul. These snapshots are infectious; they go out into the world and become a part of the experience of other living souls." The lessons she takes from that evening stick with her as she struggles to find her own voice: "Mean every word. Sing it simple. Sing it plain. Sing it clear. Sing it true."
Gauthier, of course, has learned those lessons very well, as her songs illustrate. Every page of Saved by a Song sings with wisdom refracted through a lifetime of faltering steps forward and resounds with the healing and transformative power of music.
This week, we're pleased to share an excerpt from Saved by a Song. Next week, we'll feature a conversation with Gauthier about her book.
*     *     *
Where do songs come from? I'm not sure, really. I learned how to write songs by writing them. I quit high school and college, I didn't go to music school, and I don't like following directions. It's my nature to challenge authority, do things my own way. I call my stubbornness "entrepreneurial." But I'm willing to listen when I'm given a choice. Deb, my beloved therapist of many years, found a workaround for me: When offering me a suggestion, she says, "Mary, I would like to invite you to consider …" It works.
So this book is a collection of stories, observations, and ideas I'm inviting you to consider. It's also a behind-the-curtain glimpse into my life and my songwriting process. It's not a rule book. Even if I was interested in rules, I don't know of a single songwriting rule that can be universally applied. There are no absolutes in songwriting, and no one holds a monopoly on how it should be done.
Writing songs helps me sort out confusion, untangle powerful emotions, and ward off desperation. It helps me navigate the powerful emotional weather systems of life. When the storms come, as they always do, they provide genuine songwriting motivation. After the wind dies down and the water recedes, I'm driven to try and make sense of what happened, try to make meaning out of what at first glance appears to be chaos. I write songs because I am called to. Songwriting gives me a reason to get up in the morning. It is a godsend.
People ask me if I believe songs can change the world. My answer is yes, absolutely. Here's how: A song can change a heart by creating empathy. A changed heart has the power to change a mind. And when a mind changes, a person changes. When people change, the world changes. One song, one heart, one mind, one person at a time. Songs can bring us a deeper understanding of each other and ourselves and open the heart to love.
There are many wonderful books on song craft and hit writing, but this book takes its aim at what makes a song matter. Analysis of technique and structure aside, I believe songs that heal come from a higher place. They help us with the struggle of being human by letting us know we are not alone. This is the greatest gift a song can give a songwriter and a songwriter can give the world.
Bruce Springsteen said, "Music is a repair shop. I'm basically a repair man." I love that. Songs have the power to repair hearts and heal souls.
Saved by a song.
— From Saved by a Song by Mary Gauthier. Copyright ©2021 by the author and reprinted by permission of St. Martin's Publishing Group.
---