The No Depression Guide to Holiday Music that Doesn't Suck: 2019 Edition
Posted On December 2, 2019
---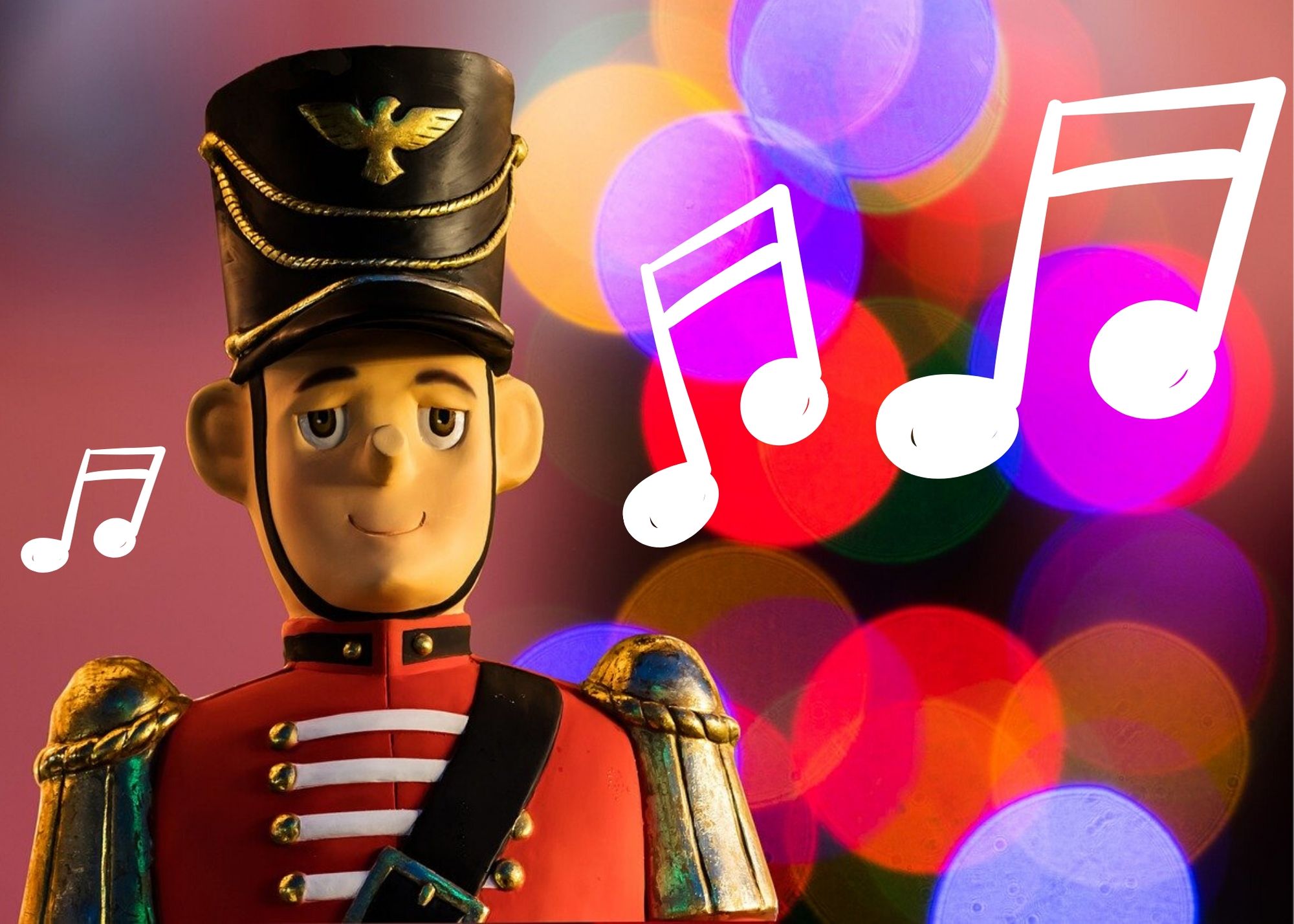 In an annual tradition right up there with decking the halls and making merry, No Depression brings you a look at the best of the new batch of holiday albums. We've made our list, and we've checked it twice, and here are the albums that are filling us with cheer this season:
Keb' Mo' – Moonlight, Mistletoe & You
Call Kevin Moore a bluesman at your own risk. He certainly has the credentials to prove it, with four Grammys and a 2015 Blues Music Award for Best Contemporary Blues Album. Despite the accolades, the artist known as Keb' Mo' has always said he's not consistent enough doing just blues to be classified as a bluesman. He proves that point once again on his latest, Moonlight, Mistletoe & You, his first holiday album, ten years in the making.
As with most of his body of work, Mo' is all over the place, genre-hopping with ease. His remake of Charles Brown's "Please Come Home for Christmas" is swingy soul. The title cut has a mellow big band sound with a Ray Charles feel. He serves up more mellow with his jazzy take on "I've Got My Love to Keep Me Warm," sharing vocal duties with Melissa Manchester.
Mo' avoids the usual Christmas slush on his holiday greetings with "Christmas is Annoying," a grownup's cynical look at a holiday landscape littered with his maxed-out credit cards. "Santa Claus" is down-and-dirty, a mashup of Charles Brown and Albert Collins. Finding Keb' Mo' under your Christmas tree is a helluva lot more fun than stumbling over a cookie-bloated Santa slumped on your holiday hearth. — Grant Britt
Standout songs:
"Please Come Home for Christmas"
"Santa Claus"
"One More Year With You"
Josh Rouse – The Holiday Sounds of Josh Rouse
If you like your Christmas music decidedly un-Christmas-y, Josh Rouse's new collection pairs perfectly with hot cocoa. The Holiday Sounds of Josh Rouse has all the coziness of that signature soft voice mixed with warm brass arrangements and a string of lights' worth of twinkling xylophone. Reuniting with the same musicians that backed him on his iconic 2003 release 1972, Rouse conjures up that dulcet groove for this set of original holiday tunes that would be a fitting soundtrack to a cheerful gathering or a quiet night in. Rouse manages to hint at Christmas and holiday cheer without being too saccharine or literal. For a Charlie Brown vibe, try "New York Holiday," an atmospheric ode to a city cloaked in snow. The catchy pop earworm "Heartbreak Holiday" may inspire a love connection just in time for the season, and the dreamy "Christmas Songs" finds comfort in the classics as a cure for loneliness. — Maeri Ferguson
Standout songs:
"New York Holiday"
"Heartbreak Holiday"
"Christmas Songs"
The McCrary Sisters – A Very McCrary Christmas
A Very McCrary Christmas kicks off with a funky version of "Go Tell It on the Mountain," featuring a crunchy Pop Staples-like guitar, a soaring B3, and a phrase in the opening from the Staples' "Respect Yourself." This version captures the joyous urgency of this traditional gospel song, with the music propelling us out of our complacency to get up and go out to tell others that "Jesus Christ is born." Steve Crawford of the contemporary Christian duo Anointed joins the McCrarys on the lilting, shimmering jazz-inflected "O, Come, All Ye Faithful," turning what is often a staid hymn into a celebration of community and unity while preserving its worshipful qualities. Jerry Douglas' aching lap steel provides a lush foundation for the slow-burning gospel blues version of "Away in the Manger," on which Keb'Mo' trades vocals with Regina McCrary. Every church needs to have the McCrarys lead them this season on "Joy to the World"; their version unmistakably captures the joy of the title, and the funky bass- and guitar-driven music and the syncopated call-and-response style will have us all standing up, swaying, clapping our hands, and proclaiming our joy. The album closes with a stirring, prayerful song written by Regina McCrary and Max Tash. Every song on A Very McCrary Christmas reminds us powerfully that Christmas celebrates the joy, love, and hope that transcends the short-lived material gifts on which the holiday too-often focuses.  — Henry Carrigan
Standout songs:
"Away in a Manger"
"O Holy Night"
"Joy to the World"
Andrew Bird – HARK!
On HARK!, Andrew Bird taps into his jazz side to explore how the holidays create warmth amid the darkness and cold of winter. Each song on this short EP — none of the six songs are more than 3 ½ minutes, and the whole thing clocks in at 19 minutes — is like a sumptuous holiday dessert, warm and soothing but sometimes packing delightful surprises, little bursts of happiness to be savored in a season that can turn busy and bleak. "Alabaster," one of two originals, urges us to "keep your lamp on," and classics like "White Christmas" get thoughtful makeovers punctuated by Bird's fiddle, sparse electric guitars, and just the right measure of his melodic whistling. "O Holy Night" is particularly lovely here, just pizzicato strings and the melody whistled through the darkness. As the title impels, HARK! is worthy of a close listen, a few moments of setting aside the to-do lists and holiday bustle for a quiet, cozy meditation on a winter's night. — Stacy Chandler
Standout songs:
"Alabaster"
"O Holy Night"
"Night's Falling"
Los Lobos – Llegó Navidad
Los Lobos' 45-plus-year career is rooted in tradition and the band's ability to blend different genres and cultures into something fresh and exciting. With Llegó Navidad, the root-rock stalwarts have harnessed their eclecticism and musicianship on Christmas tunes, and the results are fantastic.
Llegó Navidad is Los Lobos' first album since the 2015 release of Gates of Gold. Sonically, it fits right in with their discography and is a showcase for the varying strands of music the group has incorporated into its sound over the years. "Las Mananitas" is a continuation of their exploration into the mariachi tradition, while "Donde Esta Santa Claus?" is a charming mix of Latin folk and blues. Listeners only acquainted with the group's hit cover of "La Bamba" will appreciate their spin on "Feliz Navidad." On an album full of chestnuts, the shimmery, reverb-laden ballad "Christmas and You" is the track most likely to make your heart grow three sizes this holiday season. — Jim Shahen
Standout songs:
"Arbolito de Navidad"
"Christmas and You"
"Donde Esta Santa Claus?"
Various Artists – Dualtone Christmas
(released 12/6)
Dualtone has assembled a roster of beloved folk rockers for a mix of Christmas tunes, new and old. Matthew Logan Vasquez brings his inimitable rambunctious rasp to Delta Spirit's cover of "Santa Claus is Comin' to Town" and The Lumineers deliver a stripped-down and heartwrenching "Blue Christmas." Langhorne Slim's take on "Deck the Halls (with Boughs of Holly)" harnesses all that fiery energy we expect from him with a sweet dollop of gospel harmonies and trembling organ. And Wild Child graces us with a delicate rendition of "Have Yourself a Merry Little Christmas" led by Kelsey Wilson's soft-spun vocals. But the shining standouts of this compilation are two originals. We are treated to a reunion with the golden-voiced Kathleen Edwards in the form of "It's Christmastime (Let's Just Survive)," a funny-sad ode to the chaos and stress of the holidays, from Scrabble meltdowns to an iPad destroyed by cat pee. Then Ivan & Alyosha give us the greatest gift of all with their soaring and sun-drenched "Being Home for Christmas," a burst of glorious harmony that could warm even the iciest heart. — Maeri Ferguson
Standout songs:
"It's Christmastime (Let's Just Survive)"
"Blue Christmas"
"Being Home for Christmas"
The Oak Ridge Boys – Down Home Christmas
There may be no better music to play loud while putting up the Christmas decorations or gathering with the family over Christmas dinner than The Oak Ridge Boys' Down Home Christmas. There's a song for every occasion here, from the Jerry Lee Lewis-like piano of the Elvis-esque rocker "Reindeer on the Roof" and the gospel-inflected "The Family Piano" to the solemn and moving versions of "Silent Night" and "Amazing Grace" or the rollicking, striding "Don't Go Pullin' on Santa Claus' Beard," written by Anderson East. The Dave Cobb-produced album features the soaring harmonies and still-vibrant lead vocals of The Oak Ridge Boys as they deliver songs that look sometimes poignantly, sometimes with a nod and a wink at the traditions of Christmas. The group captures the mixed messages that the season sends in "Bring Daddy Home," as a little boy writes a letter to "Santa, or Jesus, whomever it may concern / I know you're busy up there a-working / But I'll gladly wait my turn." The Oak Ridge Boys light up the Christmas spirit with entertaining tunes, moving songs of faith, and dazzling vocals, filling our hearts with the joys of the season. — Henry Carrigan
Standout songs:
"The Family Piano"
"Amazing Grace"
"Bring Daddy Home"
For further merriment, here are some other fine holiday releases on our radar:
Amanda Anne Platt & The Honeycutters – Christmas on a Greyhound Bus [EP]
Drew Holcomb and the Neighbors – Let It Snow [EP]
Puss N Boots – Dear Santa [EP]
Various Artists – Putumayo Presents: Blues Christmas
The Christmas Jug Band – Live from the West Pole
Charm City Junction – Snowball [EP]
And finally, our holiday playlist, featuring songs from these albums and some other recent favorites:
---