THE NEW NORMAL: In a Year Without Touring, Artists Find Something in the Stillness (Part 1)
---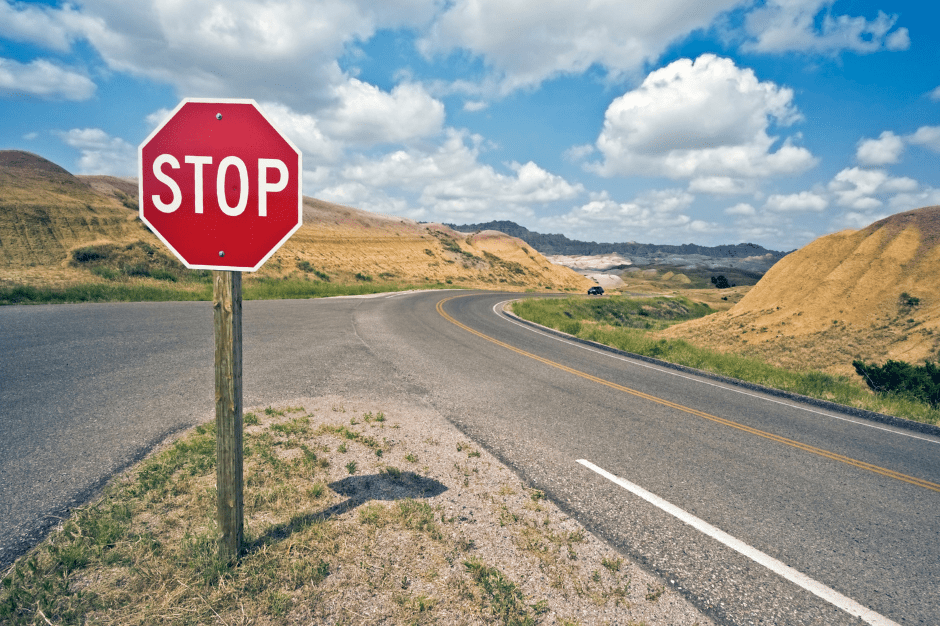 Photo by Ben Krut / Getty Images
EDITOR'S NOTE: "The New Normal" is an occasional series of stories that look into how the coronavirus has affected artists, listeners, and the music business. Find other stories in the series here.
This time last year, COVID-19-related lockdowns swept across the globe, erasing artists' tour dates from the calendar in the blink of an eye. Venues shut their doors, and festivals that had persevered for decades through bad weather, recessions, and other hardships had to take the year off.
It was a stunning blow to artists, especially in an era when touring provided most of their income. A year after the shutdown, we checked in with roots musicians to learn how they've been spending this unexpected downtime and how they see the future of touring unfurling.
Many told us that after the shock wore off, they found some glimmers of gratitude for a forced break from the grind of the road. They reconnected with family, got into gardening and baking, learned a lot about technology, and in many cases found a silver lining or two. That said, they're eager to get back on the road when it's safe to do so. They miss fans as much as we miss them, and everyone's looking forward to the day when we can all be reunited.
Look for more artist responses in Part 2 of this story, coming soon.
MAGGIE ROSE
The absence of touring has felt like an amputation for me. It has even launched me into a full-blown identity crisis at times. If I'm not performing live, who am I? I thrive on the connection with the audience and my band. But to stop creating and recording at this time would be masochistic, and overcoming the logistical challenges of continuing to make music with my band has actually felt like a triumph. In some ways, the projects that have come together during this time have felt like some of the most collaborative efforts I've been a part of because we are sending files and ideas all over the country to realize them. I think self-sufficiency is the name of the game and we will all return to the "normal" recording and touring process with immense gratitude when that day arrives.
MARY GAUTHIER
A year off the road has been good for me, once I made it through the shock of seeing all my work go away and I figured out how to pivot to other ways of making a living. Today, I am rested, healthy, and swimming a mile a day at the YMCA. I finished a book, started another one, I'm on week 52 of a Sunday online streaming show that features a songwriter/author guest/friend that I interview and get to hang out with. Fans from around the world have been generous with their tips, and I am grateful for their support, and I do understand that I am privileged to have had a 30-year career prior to the pandemic. I'm enjoying online teaching and Zoom co-writes. I miss playing live shows, but vaccines are going in the right direction, and we will get back out there soon. Till then, the travel slowdown made room for other things that, as it turns out, I enjoy.
IAN FISHER
Aside from finding out what it's like to actually live in one place with my partner, having enough time to read Tolstoy, and finally learning how to cook, this year has been pure purgatory. In canceling over a hundred concerts and pushing back my album release and the release tour five times so far, I've lost nearly all of my inspiration and motivation to write and even play music as the magic of what it's like to share it with an audience fades away in my memory and the prospect of performing again moves two steps away with each step forward in time. Like the growth of online shopping and the breakdown of privatized health-care systems, this pandemic just turbo-charged changes that were already in progress and, in that regard, its effects on touring and recording are no exception. Concerning touring, I think it's going to get harder and harder to pull increasingly socially awkward audiences away from Netflix to come to the potential health risk of a live event and, concerning recording, I think people's access to music will get easier and easier and they will feel an ever increasing need to counter the alienation with a connection to something beyond themselves, which music provides.
SHANNON McNALLY
Live music will be around until life on earth stops. It's the birds, the wind, voices, and the night. I have approached the pandemic as a reset and an opportunity to accept that which I cannot control. I had so much going on at this time last year that I was constantly panicked as to how I would do it and be a parent. It wasn't possible. All this stillness, the isolation and the listening have calmed me down and focused me. I am grateful. Climate change is very real. The time has come for the opulence of rock and roll to become a spiritual pursuit and all the fat cats can suck it.
ZACH WILLIAMS (The Lone Bellow)
The range of emotion was crazy, right? We were all in it together … remember the toilet paper thing? Isn't it crazy knowing that wasn't 10 years ago? This shared experience has been revealing. For me personally, at first I was so afraid. Yes, afraid of COVID and of getting my loved ones sick, but if I'm honest … I was also very afraid of running out of money. Our ticket sales have always been our bread and butter, so obviously taking that away was crazy, and knowing what it was doing to all of our friends in the industry was crazy. Still is.
We're writing again, and after making it through this year I feel like the kids in the Goonies — "down here it's our time." From crying and laughing with strangers on Zoom shows, to trying to figure out how to pay bills, to watching all our children and teachers on screens, to hearing from the lonely, there has never been a better time to sing, build, paint, write, carve, and pray. And I think when we can all sing together again in a room it's going to be a feeling the whole world has never experienced.
DIRK POWELL
This year has been full of changes … and uncertainty about how permanent or long lasting some of those changes may be. With all plans to tour gone, I planted a garden for the first time in the spring of 2020. It was a positive feeling to feel the whirlwind come to a halt and inhale some of the calm, sweet breezes of home. But, while I felt a true centering into the most localized aspects of my life — down to digging with my fingers in the dirt and discovering the critters who share this land with me — I also felt an explosion of things happening online. It has been challenging to navigate those two things — a necessary localism with a necessary, if you're making a living through music, embracing of the virtual. Many festivals said, "We'll just do it in 2021!" but so far most of them do not seem to be making that choice. I don't know what the future holds … but I do believe a brand new roaring 20s, in which live music will be valued in powerful ways, awaits us in the not-too-distant future.
RANDALL BRAMBLETT
We did manage to finish the new record, Pine Needle Fire, last year and released it in November. Besides three outdoor shows in the fall of last year, the pandemic pretty much shut us down from promoting it, though. I played some livestream solo shows from my house and we recorded a video of the new record to go with the release. For a few months after the shutdown I wasn't able to write. Shock and depression, I guess. But eventually I found a routine of writing every day even if for just an hour or so. I haven't been home this much in about 30 years, so it's been an adventure. Being with my wife, cooking, fixing, fishing, Zooming. Now I'm ready to get out and play! My agent is saying that it's difficult to get commitments and the guarantees are low. No one really knows how this year will go. I guess we'll just feel it out as it comes.
CLAYTON LINTHICUM (Kacy & Clayton)
Like every other band, we canceled a whole lot of shows and tour plans in 2020. I've spent much of that time teaching music and recording in the basement, both of which have brought me great joy. Otherwise, I've tried to learn the ins and outs of canoeing. I feel grateful to have a warm home in a land of abundant natural beauty, especially these days.
PARKER MILLSAP
The pandemic put a hold on my touring plans, but gave me lots of time to reflect and just "be." While I would never in a zillion years wish for a global pandemic, I am grateful for the opportunity to really slow down for the first time in my adult life. I got to spend more time than ever before with my wife, and made a record that I'm very proud of. Plus, I got to tend a container garden, and go kayaking every week in the summer and fall — things normally inhibited by touring season. I've also spent some of this time reckoning with the part of me that needs crowds of people to clap for it, and I think it's been healthy. That being said, I'm aching to play shows again, and this down-time has only re-affirmed my belief that live music is essential for the human spirit to thrive.
POKEY LaFARGE
I released an LP, Rock Bottom Rhapsody, in April of 2020 and of course was not able to tour on it. So I stayed in, did some streaming performances, and instead wrote and recorded another record which will hopefully be released in 2021. I don't travel nearly as much as I'm used to and I don't see friends and family as much as needed, but emotionally I've leaned into the pandemic and am being sharpened and strengthened. I expect to weather this pandemic storm and be better for it.
BRIAN FALLON
I was on my first day of the tour for my album coming out on March 11, 2020, so things changed drastically and rapidly for me. In my world, there was this popular saying among musicians, "Don't worry about how much album sales are down, we've never seen anything from albums, touring is how we make a living." That stopped being true in 24 hours. I think one day tours will come back once there are enough people vaccinated and once we have confidence in said vaccines' effectiveness to prevent this disease. Until then, I have to thank all the people who have supported the music community at large, not just my own audience, but music fans as a whole. We may not have had touring, but many of us had our albums sell, merch purchased, online tickets bought to livestreams, and letters and messages of encouragement. And for that, I think we musicians have been greatly encouraged during this time and I thank God for you all.
NICKI BLUHM
My 2020 started with a pretty invasive surgery March 2, so touring was off my calendar until May. Then the tornado hit Nashville and 10 days later we officially went into lockdown and it seemed the whole world was on bedrest with me. When spring came and there was still no touring, we all had to get creative. I made a visual album of Cher songs and virtually released it, got a puppy and enjoyed the fruits of my boyfriend's newly found passion: cooking. I'm currently recording my next record and it's been nice to have the time to work on my music without expectation. Much more living in the moment these days!
ERIC EARLEY (Blitzen Trapper)
The pandemic canceled tours we had planned for our record that dropped in September 2020. We hadn't planned to tour much, just enough to promote and give audiences a taste of the material I'd written.
It's strange not to have stood on a stage for over a year. It's the first time in over a decade that's been the case. Takes something of an identity adjustment but it's an adjustment that I'd already been making or sliding into. But to have it forced on you is something else.
I've had the opportunity to play music with a close friend and his musical family at his studio, something like a multifamily band, with everyone switching instruments, playing songs by everyone from The Band to The Cranberries. It hasn't been often but at those times, whether behind a piano or sitting with a guitar, I remember that feeling of doing the thing I'm most comfortable doing, even if it's only for myself and couple friends, feeling the music and not thinking but only playing because I've spent the majority of my adult life with and around music.
The greater shared ego of the Western musical world has had to adjust to this scaling down to nano-sized performances, hopefully reducing that previously bloated ego in the process. And this reduction of ego will help the music, will help us as artists to see that our identities are not entirely adjudicated on strutting around stages, but on being lost in the music we love and aspire to make.
CORB LUND
This last year has been tough on everybody but I've been able to mostly make peace with it. I was JUST about to release a new record; five months of touring booked, van tuned up, new merch, fancy album-themed kickdrum head, and then it all went down the drain after one week in early March last year and we had to drive home from Denver like everybody else. But if I compartmentalize the ugly financial hit and having to release my new record, Agricultural Tragic, during a global pandemic, and tuck those things way up high on a shelf in my mind, this year's been alright. I've been hitting the road hard my entire adult life and I'm not the kind of person to take a year off on my own. So it's been a bit of a gift in that I've been spending a ton of time working on my singing, my guitar playing, and writing; basically sharpening my toolkit. I want to use the downtime to come out of this an improved musician, with a new record in my hip pocket. I've rediscovered LISTENING to music too. And I've had more time around my family and friends the last year also, which has been nice, and I've fixed a lot of fence on the ranch. But it feels like it's just about time to put 400 people in a 300-seat bar and get loud and sweaty again. See you all when the smoke clears.
MATTHEW LOGAN VASQUEZ (Delta Spirit) 
The pandemic for our family had a couple huge silver linings. Mainly getting to build a better bond with my 5-year-old son, and also having enough time home to have another baby. Working on new music can prove difficult with a loud house, but we've managed to make creation a priority, and we've found a balance that works for us. I'm so excited to play music with other humans again!
SARAH JAROSZ
In a normal year, working musicians often know their schedules months or years in advance due to all the planning that state-to-state and international tours entail. I would certainly consider myself to be a planner, always looking ahead to the next gig, the next town, the next song. So for the last year, having this huge question mark hanging over my head definitely leaves one with an empty feeling — if I can't play music for people, if I can't do my job, what am I left with?
In more recent weeks, however, I've tried to look at that looming question mark and this time away from the road as a sneaky, unrelenting gift — to be forced to sit with myself and my mental health and focus on it in a way that usually just gets pushed to the side on long tours away from home. I would encourage any struggling musician to seek out help and talk to someone. It makes all the difference. I know in my bones that things will simmer down eventually, and when it's safe to do so, I look forward to carrying these hard-learned lessons with me into the great unknown.
GRIFFIN GOLDSMITH (Dawes)
We've been touring 6-10 months a year since we started in 2008, so the abrupt closure came as somewhat of a shock. We aren't used to being home for a few months at a time, let alone a year and change. It took some getting used to for sure. But I was able to use the time to build a little home studio and actually record myself, which is something I had been meaning to do but had never gotten around to. I think we've all been trying to make the best of an imperfect situation.
AMELIA BAKER (Cinder Well)
I was surprisingly relieved when the patchwork tour I had booked myself for summer 2020 slipped away into nothing but a Google Drive link. For nearly a decade I was on autopilot of booking tours that lasted months and coming home exhausted and ungrounded. It has been a year of consistent sleep, three meals a day, and re-connecting with nature by way of walking and spending time outside. But I find myself looking back on those years with reverence and gratitude for the memories — of partying all night, sleeping on a floor, spending the day in the van and doing it all over again — because it was those years that formed me and led me to some of the most important people in my life. I would like to share my music on stages again, but in a way that honors my physical and mental health going forward.
---