THE LONG HAUL: The Best of US Airports, According to a Touring Musician
Posted On August 16, 2023
---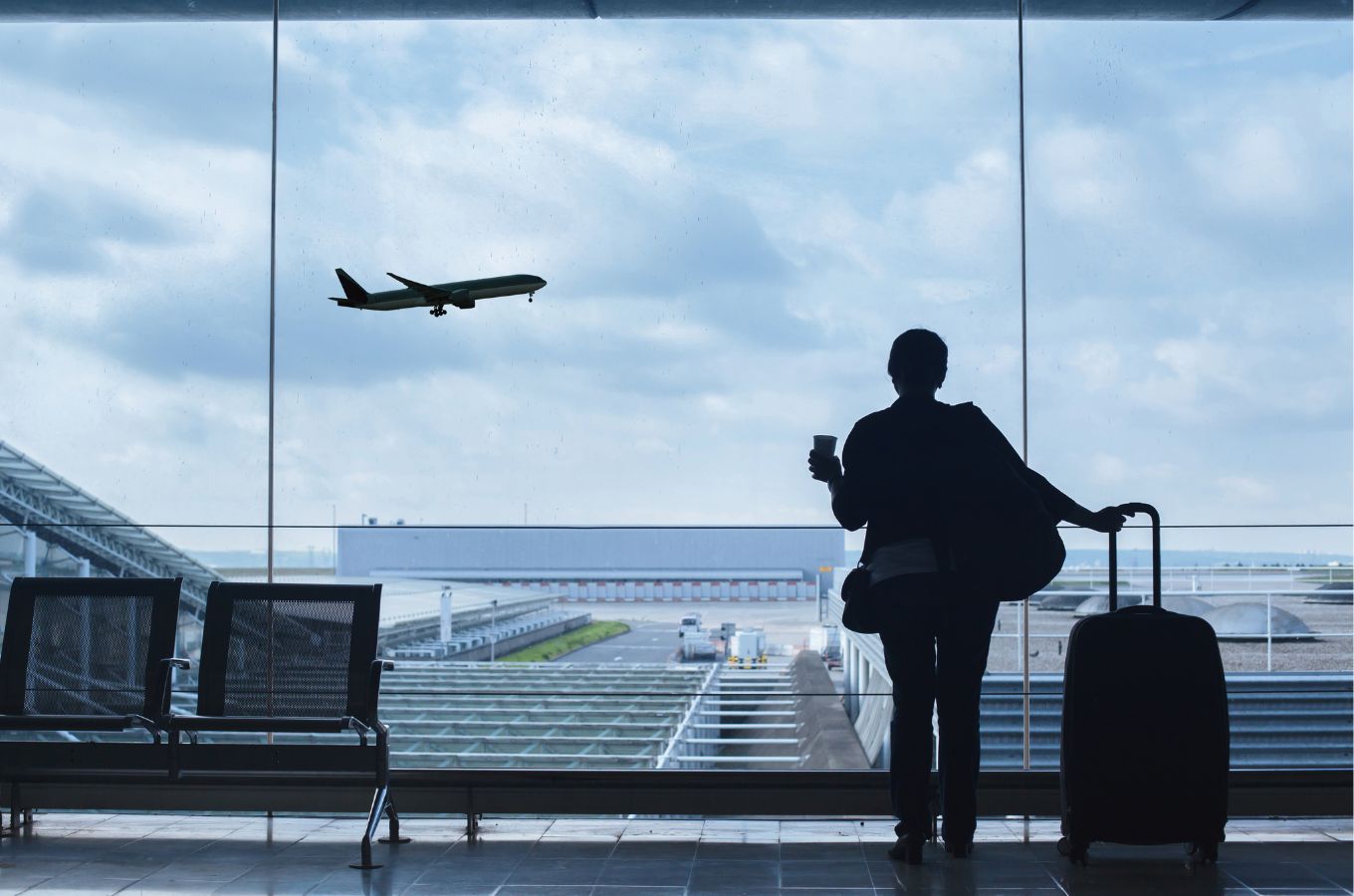 Photo by Anya Berkut / Getty Images
When you're traveling a lot, it's nice to feel like you have a routine based on the places you're visiting. This year, I've been flying more than usual, and I've come to fondly look forward to stopping through certain airports. Some cities really give their airport a unique flavor, for better and for worse. Here are my own personal, non-peer-reviewed US airport awards in case you want to seek out some of these experiences yourself.
SEA / Sea-Tac (Seattle)
Best Local Food
Beecher's Handmade Cheese is located near the C gates, and worth a trip on the transit train if you have a long layover in a different terminal. While the mac and cheese is tempting, it may destroy you for the flight. My suggestion is to get the tomato soup with cheese and croutons.  It's a bit more balanced, but you still get the amazing cheesy experience.
BNA (Nashville)
Best Airport Announcements
Nashville's airport features a series of welcome announcements that never cease to amuse me.  The most recent one is an enthusiastic endorsement for hot chicken. Welcome to Nashville, The home of Nashville hot chicken! There's also the country music star cameos. Hiahhh, this is Brad Paisley, welcome to Nayshville, home of the Grand Ole Opry! There is something so delightfully old-school about these audio rolls, especially combined with the inevitably sad souls singing covers from an iPad at the airport Tootsies, it just makes me completely ready to have my heart and soul crushed into a million pieces by the Nashville machine.
PSP (Palm Springs, California)
Best Ambiance
This airport is essentially outside! I can't explain how glorious it is to be walking about outdoors looking for your gate, in the warm desert air, surrounded by palm trees. Only in a place that gets such little rain could you get away with having a roof-less waiting lounge.
DIA (Denver)
Best Café Experience
It's hard to find a place to relax in an airport that doesn't feel like you're in a chaotic walkway. I have a fond memory of getting stuck for 18+ hours in the Denver airport and drowning my sorrows at Root Down, which serves amazing food, coffee, and drinks. Once you enter the café area, the design is such that you are taken out of the airport and into a magical realm, with globes hanging from the ceiling and little cozy nooks to settle into.
ANC (Anchorage, Alaska)
Best Taxidermy
The Anchorage airport really makes it easy to get into the last frontier spirit with a giant grizzly bear encased in a glass display, among other beautiful items. You will not be worried you've touched down at the wrong port.
LAX (Los Angeles)
Best Eye Candy
If you've had the pleasure of watching Bridgerton, you know the beauty of certain cast members, most notably Rege-Jean Paige, who plays the Duke of Hastings. While standing in line for security you can enjoy large-screen ads for luxury brands, such as a recent Armani spot that is just Paige smiling coyly and looking delicious as you stand in line sweating and waiting for security to yell at you about your large electronic devices.
CLT (Charlotte, North Carolina)
Best Front Porch Re-creation
Along the moving walkway in Charlotte airport are numerous white rocking chairs grouped into duos and trios, placed next to fake trees. Although this is a sorry excuse for a real front-porch experience, there's something really sweet and very North Carolina about seeing people rock away while reading their books and drinking their coffee.
LAS (Las Vegas)
Best Place to Waste Money
If you're only on a layover in Vegas, have no fear! The airport provides slot machines in the middle of the gate area so that you can throw your money senselessly away while you while away the time for your flight. It's loud and bright, and generally very Vegas.
I'm certain that I've missed numerous important awards here, and I look forward to hearing everyone's additional submissions to this list.
---