THE LONG HAUL: Photographer Natia Cinco on Seeing Musicians in Their Best Light
---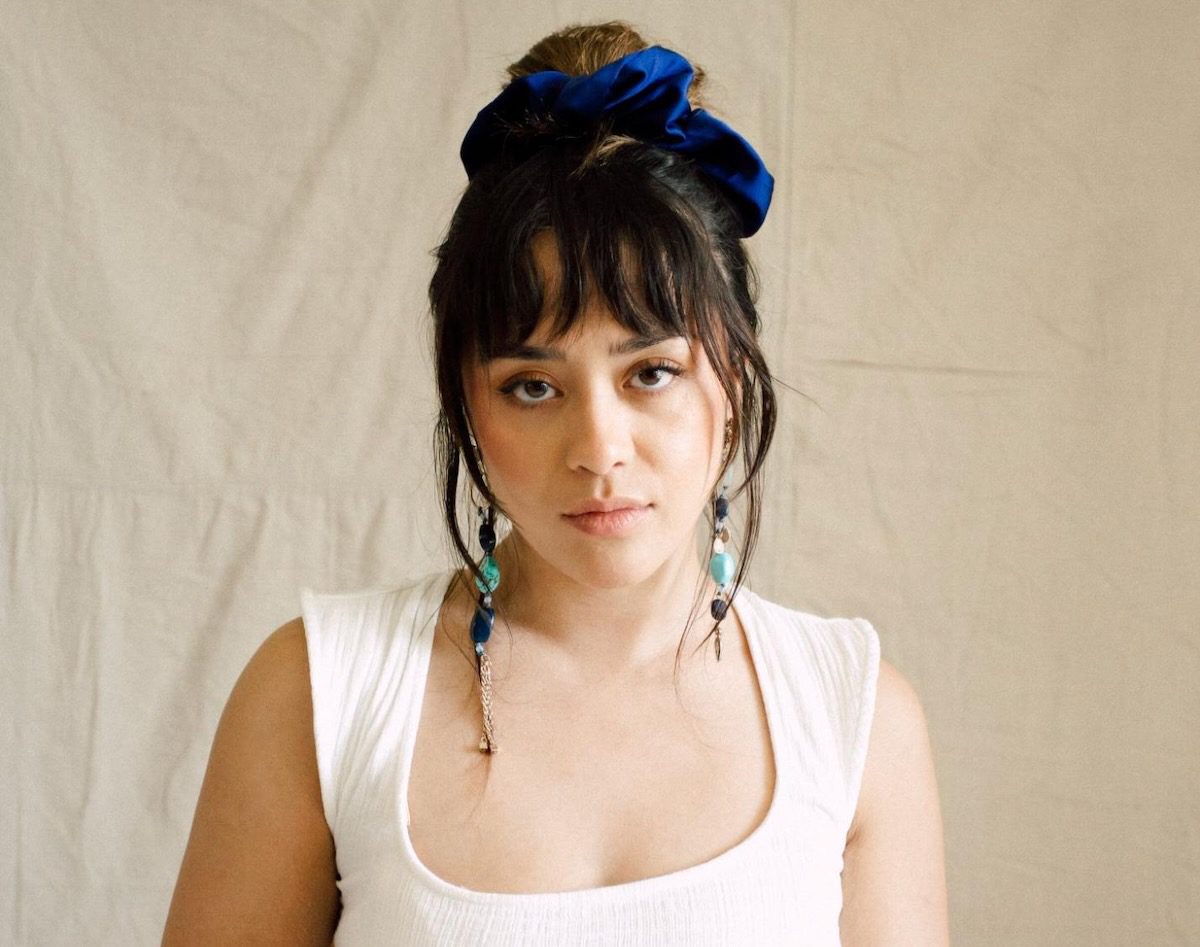 Natia Cinco (self-portrait)
If you've ever released your own music, or gotten hooked on a new artist whose music you adore, you know the importance of music photography. It's an artist's first impression, their statement of self, the vessel creating the art. It's the listener's first guess at what the music might sound like. But artists aren't models, nor are they photographers (usually), and it can be hard to know what you're going for direction-wise with music photography, let alone what to wear and how to pose.
If you aren't in the performance business, you might only take professional photos a few times in your life: school pictures, wedding photos, family events, etc. But if you're a musician, you get used to sitting for the camera at least once a year, if not more often.
I have been lucky to work with a lot of phenomenal photographers, including Gina R. Binkley and Libby Danforth.  Most recently, I've been working with my friend Natia Cinco on all my album and promotional photos. One thing I love about Natia's work is that she has a great eye for making you, the subject, look great, not just creating a great-looking photo. I sat down with Natia to ask her a few questions about the dark art of music photography.
What do you feel makes a good portrait?
I think what makes a good portrait is when the subject is telling a story by expression or setting. Not all portraits have to be fully focused on the subject. For a good portrait to happen, the subject needs to allow their natural demeanor to show through wherever they are being photographed, or step into whatever emotion or message they are trying to convey. The location/background is meant to add another element of interest or depth to a photo.
When thinking of what direction you want for your photo shoot, consider what the background will portray. If it is on a plain backdrop, this allows you to be the main focus and your body language and facial expressions will be the first thing a viewer will see. If the background is your home, you will be sharing a glimpse into your space. These kinds of portraits feel more personal and will allow you to be natural and less posed because the focus is not just on you.
The busier the background, the less focus on the subject — use this approach when the background is being used as a narrative to fill a storyline or when you are less interested in being the main focus, and vice versa. What do you want people to feel when they see the photo? What separates a good portrait from all the other pretty photos out there is the emotion and story.
How do you approach photography for musicians as opposed to other photo taking?
I take a more personalized approach to photography for musicians. In other photos, I am going off of my own vision, or just capturing things as they happen. With musicians, I like to consider their vision and try to cater to that while still expressing my own style. I know that most artists who ask me to take their photos will be using them as album art or promo for upcoming projects. There are some artists who have a very clear idea of what they are looking for, but when I am working with someone who does not have all the details worked out, my first step is to find out what the photos will be used for. If they are used for an album, I ask what the general theme of the album is. If it is for a single, I ask what the song is about, and even ask to listen to the song so that I can think of visual elements that pop up when I hear it. I always want the photos to tie into their music in some type of way. The stories of the photos and the songs should correspond with each other. This can be achieved by colors used, expressions, editing style, location, or outfits. There are lots of avenues to go down, so I try my best to help narrow down these options.
Sometimes, it works out best to not have all the details planned and simply choose a location and a couple of looks and just shoot and see what happens. I am confident enough in myself that I know no matter the direction, we will get great photos.
My suggestion, if you are a musician who finds it daunting to think of all these details, is to find a photographer whose style you admire and ask them to take full creative reign. Give them a general idea of what you want, or send them some photo inspiration to work from.
What's your background and how did you begin taking photos?
My background in photography began when I was probably 5. I remember my Mom always carrying around a disposable camera and letting me take photos of whatever I wanted. Whenever we went through a few rolls, we would take them to get developed and go through the photos together. No matter how bad the shot was, my Mom always loved them because they were taken from my perspective. It's a core memory for me and has obviously shaped me into who I am now. Later, I got my own digital point-and-shoot and my older sister and I would play dress-up and take each other's photos. This is when I became interested in editing and planning shoots. I grew up an hour south of Nashville, so in high school, I took my camera to live shows every weekend and found my love of live music photography. Up until my early 20s, I only did photography as a hobby. I decided to pursue it professionally when I kept getting requests from friends and musicians to take their photos. Since then, my focus has been on portrait and fashion/editorial photography.
What do you think are some mistakes people make when taking promo shots for music?
Some mistakes people make when taking promo shots for music are either being too specific or too broad with their ideas. When you are too specific about your vision, it can get in the way of getting some really good photos that would have naturally happened if you were more flexible. If you are too broad, you risk the chance of not getting what you imagined because your photographer can't read your mind and has a different idea than you. To fix this, be concise but also flexible enough to go with the flow.
What is it about a photo that can grab your attention when you come across it?
The thing that can grab my attention when I see a photo is whether it tells a story, if it makes me wonder who the person in the photo is and what their story is.
---