THE LONG HAUL: A Gift Guide for Musicians in 2020
Posted On December 16, 2020
---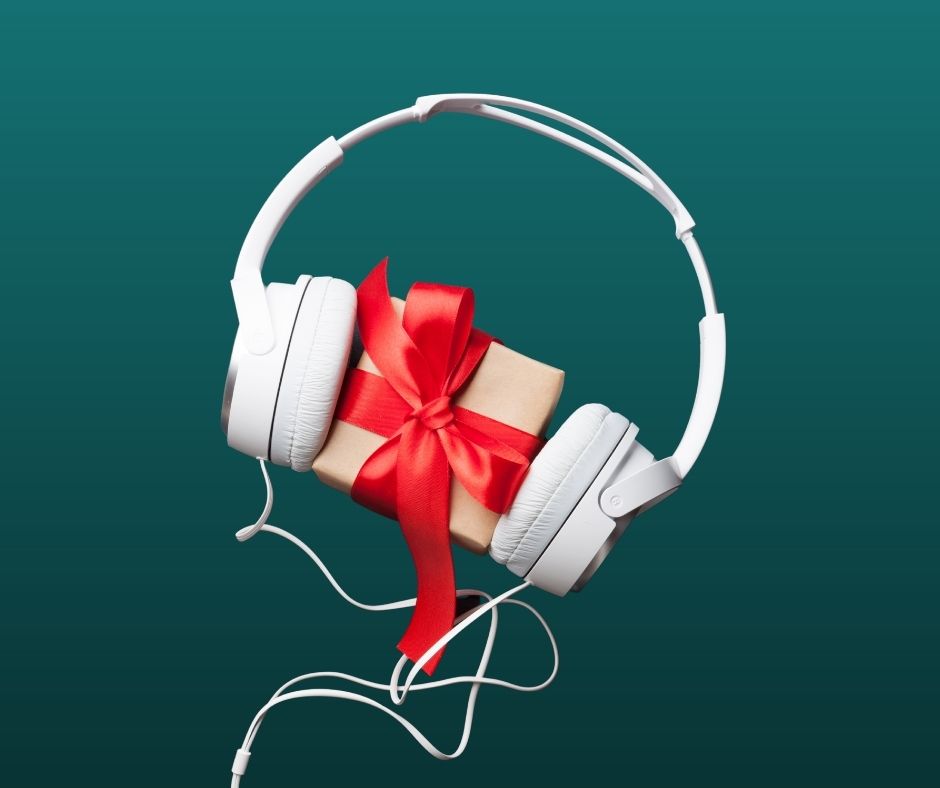 Still looking for a last-minute gift for the musician in your life? While you can normally categorize musicians into the "people who travel a lot" section of your holiday shopping, we all know that this year has looked a little different. And while it is possible that we will get back on the road in 2021, gifting neck pillows, earplugs, and nice suitcases might just feel like a twist of the knife right now! So here are some other fun gift ideas to consider for the musicians in your life, ranging from super cheap to splurgy. I've put them into categories based on three different things that a lot of musicians are doing more of right now: practicing, recording video content and livestreams, and chilling at home. 
PRACTICE TOOLS
Analog Metronome
It's easy to get a metronome on your phone these days, but it's also easy to start practicing and then get immediately sidetracked when your friend messages you a video of a baby armadillo or someone starts trolling your vaguely political Instagram post. An analog metronome will allow the musician in your life to break free of the phone and focus entirely on their groove and timing. It's always nice to have an extra or a backup too, so don't worry about it being a repeat item.
Splurge Option: Wittner in Mahogany Brown, $70
Budget Option: Ueteto, $20
Music Stand
Music stands always seem to be missing or broken just when you need them most, and a high-quality and beautiful stand is something that can elevate a room and inspire practice productivity. If you're looking to shop small, there are some gorgeous options on Etsy.
Splurge Option: ShurpikMusic, $215+
Budget Option: Peak Music Stands, $35
Staff Paper Notebook and Pencils
Another item that's always useful is blank staff paper. This can be used for composing, writing charts, teaching, or recording exercises. Pair with some nice pencils for an inspiring gift.
There are some beautiful notebook options on Etsy, like this.
VIDEO AND LIVESTREAM RECORDING TOOLS
The pandemic has required most musicians to rapidly transition to becoming digital content creators via Patreon, YouTube, etc. While many musicians have spent years getting their live show gear dialed in, they don't necessarily have the tools necessary to create great videos or livestreams. Here are some items that would definitely come in handy, and will continue to be useful even after touring starts up again:
iRig Pro Recording Interface: This tiny and affordable recording interface allows you to plug your microphone of choice directly into your phone or tablet. You can then use the app to control the audio EQ and settings for your recording, meaning you can get reverb and compression without using Pro Tools or GarageBand.
Spire Studio Multitrack Recorder: This is another recording interface that allows you to create great quality recordings without the use of heavy duty and often cost prohibitive software like Pro Tools. Record using your favorite mic (this includes phantom power!), the device itself, or your iPhone, and easily multitrack, edit, and add Grace design preamp sounds.
iPhone tripod: With a constant need for video creation, the musicians in your life are currently stacking books and random household items to prop up their phone camera while they play. Help them through this predicament by gifting them an iPhone tripod, such as this Joby model.
Ring light: Good lighting can make or break your video content. A circle light, made famous by makeup tutorial YouTubers, is a great gift idea for musicians now recording weekly or even daily video content. If you are overwhelmed by the options, this article from CNN really gets into the nitty gritty of the various lights available.
CHILLING AT HOME TOOLS
Artist and Band Merch
Merch purchased directly from beloved bands and artists is a great gift for the musician in your life. Not only are you giving them something unique that they will love, you are also showing that you understand the industry and the hardships being faced right now due to the pandemic and loss of passive income due to streaming services. So check out what unique merch options are available from your giftee's favorite band!
Not sure what bands your giftee loves? Many indie artists sell their music and merch through Bandcamp which offers gift cards that can be used toward the purchase of most items sold through their platform. Bandcamp is known as one of the most artist friendly platforms and has been going the extra mile to support artists during the pandemic. This is a great option if you aren't sure which bands your giftee loves! Check out Bandcamp giftcards here.
Vinyl Record Monthly Subscription
There are a few amazingly curated vinyl subscriptions out there for the audiophiles and music addicts in your life. The idea is that you buy a monthly subscription and they send you a new vinyl record each month. The subscriptions are mostly customizable, and allow for returns and exchanges if you don't love what they've curated for you. Most also offer exclusive records made for their club members that sometimes contain tracks you can't hear anywhere else. It's a gift that will keep on giving throughout the year.
There are many vinyl record clubs out there, but these are three of my favorite:
Magnolia Record Club (more Americana leaning)
Vinyl Me, Please ( More hip-hop, R&B, and jazz leaning)
Secretly Society (More indie/alt rock leaning)
Subscription to No Depression, American Songwriter, or Instrument/Gear-Specific Magazines
More time at home means more time to dig into the things that we love. Magazine subscriptions are a nice way to give someone fun mail each month and support small print media companies.
---