'The Festival Is Off': Jake Blount on Coping with Coronavirus Cancellations
---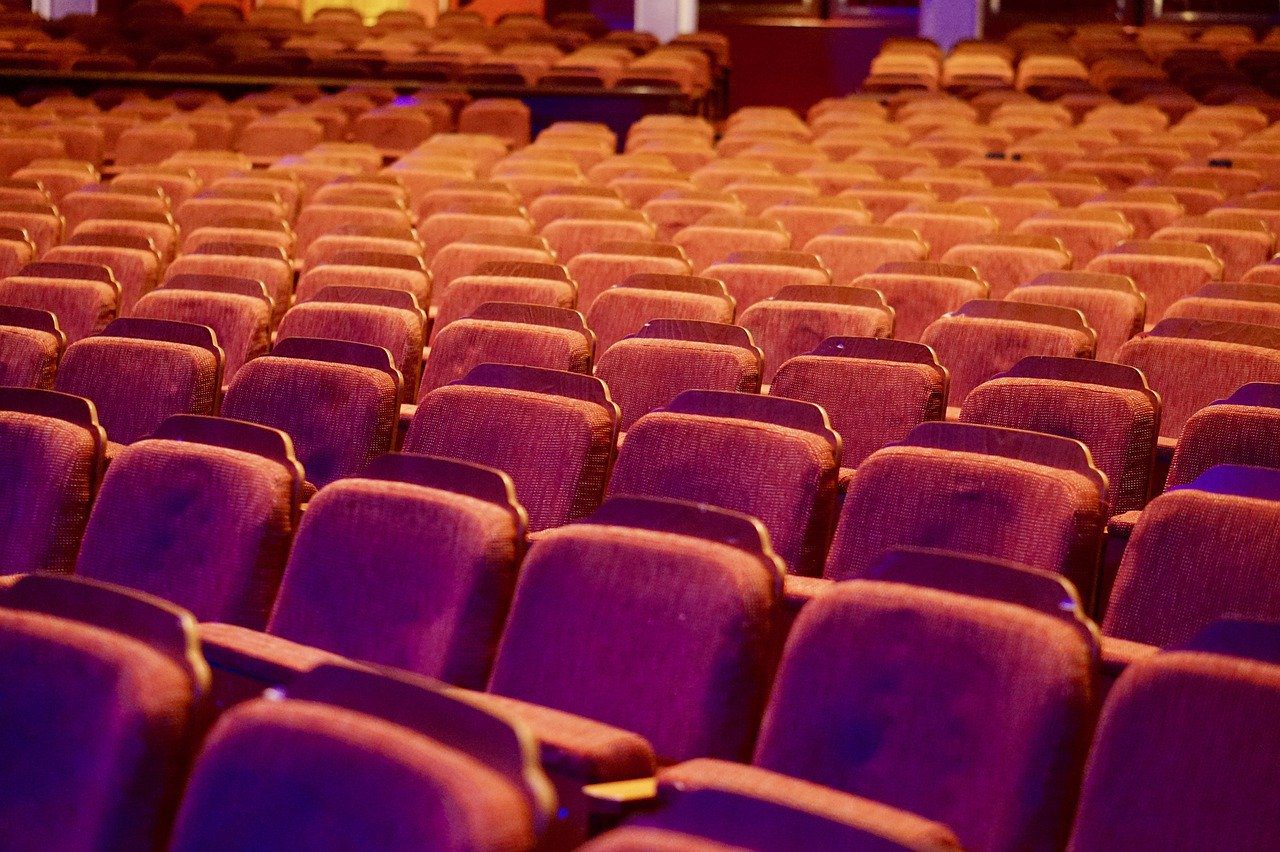 Photo by ballardinix via Pixabay
I was on my way to Norway for a gig just yesterday morning. I was caught in Brooklyn traffic on the way to the airport, stopped behind a construction vehicle, when a notification from my fiddler popped up on my smartphone: "The festival is off because of coronavirus." I turned around to go home, and before I set foot in the door 20 minutes later, my entire week was canceled. Today, March 12, just one day after that first cancellation, I have absolutely no paying work between now and April 17.
I, like most of my friends and colleagues, have turned to the internet to mitigate the losses as I'm able. Helpful resources for freelance artists and remote work are making their way through our online networks. The difficulty, of course, is that many of us are defaulting to the same channels, and these markets are swiftly becoming saturated. In the past few hours I've lined up close to a dozen online fiddle and banjo lessons, and I'm starting to get ideas about Patreon. I'm pushing people to preorder my new record (shame being a luxury I can no longer afford). These things will be helpful, and I'm grateful to my friends and fans for supporting me. But it won't be enough money to pay my rent, let alone my taxes, and nobody knows how long this is going to last.
As we cancel our engagements, stockpile supplies, and adopt social distancing, the pandemic's impact can bleed into our personal lives. Traveling musicians sometimes find that we lack strong community in our hometowns because we're gone so often. Many of us are introverts who spend our limited time at home in solitary convalescence, which compounds the issue. After today, I can say with surety: Sitting alone in an apartment watching your anticipated monthly income evaporate is a profoundly unsettling experience. As more and more people batten down the hatches and isolate themselves, we must be intentional about reaching out to one another and offering support. Musicians struggle with mental illness at a far higher rate than the general population. It's important to make sure that people know they are not alone in this desperate season, and to spread the word about resources like MusiCares and Backline.care that can help musicians secure necessary treatment for both body and mind.
Make no mistake: I'm not among the hardest hit by the coronavirus pandemic. I'm young and my immune system is healthy. I have technology, teaching, and writing skills that I can use to secure some meager income. I have a savings account and health insurance. I have a family that is able and willing to help keep a roof over my head should my own cushion prove inadequate. All of these things, however, are rarer among artists than anyone — particularly the artists themselves — would want. Musicians, dancers, actors, and performers of all stripes are all suffering in this moment, as are the industries built around our work. My mayor, for example, just declared a state of emergency, revoking all city entertainment licenses and canceling all permits for events with more than one hundred people. While these are necessary and correct steps to slow the spread of the virus, the collateral damage will be significant. Bartenders, promoters, venue staff, and performers will all lose income during this period, as will the managers and booking agents of any artists losing shows. It's not just about musicians; COVID-19 has destabilized our nation's service and entertainment industries at every level, and has impacted other sectors just as severely.
Musicians are, however, some of the population's most important mouthpieces. We are privileged to be able to speak on behalf of others, and to have our voices heard more widely than most. This disease caught our population and our government flat-footed. It's critically important that we use our platforms to advocate for effective solutions to this crisis, and to ensure that the most vulnerable among us are being properly cared for. This pandemic is not a solely pecuniary threat; people are dying, and that life-and-death struggle should be treated as the matter of greatest concern. In this digital age, we do not need a physical stage to make ourselves heard. I hope that my colleagues who are planning to stream concerts or produce online content during this downtime will use the opportunity to speak to both the large-scale economic impact this will have and the need for affordable and accessible health care.
In times like these, the big picture can be exhausting. Reach out to the musicians in your life and offer your support. Give your friends a call and check in. Make a spreadsheet for your finances, and settle in for the long haul. Do what you can with the means available to you. We'll endure, because we must.
---
Got a comment about this or any No Depression story? Drop us a line at letters@nodepression.com.
---