Talkin' Music, Politics, and Activism with The Mammals
Posted On January 4, 2019
---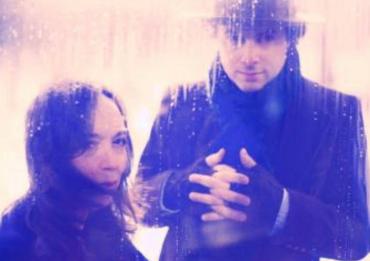 There's been something gnawing at me for the past few years whenever I've attended a concert that I haven't quite been able to put my finger on. With the exception of seeing Steve Earle, where it's guaranteed you'll hear him play "Copperhead Road" as much as it is expected to hear his latest views on politics, rarely does a musician ever utter the name of the man in the House of White. What you'll usually get from most musicians is an introduction to a song mentioning "these hard or troubled times that we live in" or a passing reference, often in the form of humor, that allows the audience to titter quietly and perhaps feel as if they are sitting together with an audience of fellow travelers.
Call it a form of false memory syndrome, but I had been thinking that almost every concert I attended back in the late '60s and into the post-Watergate period was politically charged and part of the counterculture revolution. On deeper and sober reflection, that is a falsehood. For example, I'm reminded of the Woodstock festival 50 years ago when the late Abbie Hoffman, an American anarchist and political activist who co-founded the Youth International Party (Yippies), took to the stage during a performance by The Who and attempted to talk about the unfair imprisonment of John Sinclair. While psychedelic and faded memories have altered the storyline a bit, the gist of it is that Pete Townshend threw him off the stage and likely bopped him on the head with his guitar. Music 1, Politics 0.
Trying to understand why in today's hyper-political climate more musicians aren't speaking out and using the stage as a platform to rally enthusiasm for protest and change, I reached out to Mike Merenda and Ruthy Ungar from The Mammals for their thoughts. They were described as a "subversive acoustic traditionalists" and a "party band with a conscience" by The Washington Post in a review of last year's stunning album, Sunshiner. In choosing the album as one of her top ten picks of 2018 for Folk Alley, former No Depression editor Kim Ruehl wrote that every song "has its own little spirit, and together gives us a sense of what we're capable of when we work together." I'll add that they are each good-hearted, intelligent, and articulate souls for whom I have great respect, and are grassroots activists looking for ways to give back to their community every chance they get.
In response to my question as to why they think it's not often that you hear more political chatter from the stage, this came from Mike:
"Many artists don't want to mention Trump's name at all, for fear of contaminating the room and sabotaging the spell they're attempting to cast. One thing we discovered this year is that it's potentially more productive to sing and talk about what we're for, as opposed to what we're against. Bashing Trump is almost too easy. It's a no-brainer and it almost can feel like a low blow. A sucker punch. But if you actually stand for policies that are utterly non-Trumpian (sustainability, respect for all people, equality, etc.), well then you're winning on multiple fronts and potentially even taking some knuckleheads with you!"
Ruthy recalls the band's experience at the 2005 Festival International in Louisiana. One of their tunes prompted the festival to consider instituting a policy on restricting songs about politics, which you can read about here. At the time, she says, she could see both sides, noting that "Sometimes people believe that a festival is not a place to think about anything negative, it's supposed to be a party." Thirteen years later, with Trump causing much divisiveness, Ruthy echoes much of what Mike feels:
"I have definitely experienced the sudden feeling of his name fouling the air in an otherwise stunning concert setting. For real. I believe people crave spaces and experiences where his name his image and his energy are not present. I know I do! We spent the George W. Bush presidency calling him out by name, specifically with a popular song of Mike's called 'The Bush Boys.' But as Mike says, we've entered a new paradigm where we sing what we're for not what we're against. The current administration gets plenty of coverage. We want to expand the consciousness of healing antidotes: friendship, courage, leading with your heart, and putting Mother Earth first."
In the spirit of their commitment to activism, this past December saw The Mammals coming up with yet another way to assist organizations that exist to help others and are in need of support to continue. Before I get into that, you need to hear Ruthy's thoughts on the current state of earning a living as a musician, citing ownership of both physical and digital recordings as a novelty. The question is "Do you just stop or keep going?"
"The monetary value of music was always secondary to the emotional value for me. If recordings are valued at zero dollars now, maybe the creators who will remain in the game have always made music for deeper reasons and are able to survive on other income streams, like touring, teaching, and direct fan patronage. We've discovered support from our fans via Patreon, and with their help we'd like to keep going deeper into our craft and welcoming the new technology that allows us to share songs with fans directly."
In a press release sent out on the last day of 2018, The Mammals shared that they have made available for download five singles on their Bandcamp page. Previously unreleased and from the Sunshiner sessions, they are donating 100% of sales to specific causes that relate to the message of each song. In Mike's words: "Our actual donation may be humble but we're proud to shine a light on the good work of others, those who have inspired us and who are using their energy to effect positive change in our community and our world. These are the Sunshiners!"
Here's a breakdown of each song and where the proceeds will go to. I've added links to each if you'd like more information or care to make a direct contribution. Personally, I am often trying to think of ways I can make a difference but am too successful at making up excuses why I can't. Not enough time, not enough money, not enough strength, and perhaps not enough compassion when it's most needed. But Mike and Ruthy have inspired me and made it easy … so I'm going to reach into my pocket and encourage those who read this to do the same and maybe even go one step further: share this story with someone else.
"Poison" represents a parent's plea in the opioid crisis, with proceeds going to O+ Positive Festival.
"Which Road Takes Me Home" is a poetic outpouring with proceeds going to TMI Project.
"The Old Days," was inspired in part by Ungar's time at Bard College and will contribute to the Bard Prison Initiative.
"I'm Ready for the Industrial Revolution to Be Over" is a punk-infused song inspired by environmentalist Bill McKibben, whose group 350.org is the recipient of proceeds.
The final track is "One Vine," an ode to regeneration, hope, and unity, which will contribute to indigenous-led action group Seeding Sovereignty.
Two years ago, The Mammals brought together family and friends and released what is probably one of my favorite music videos of all time. It's easy to hear why they are one of the best kick-ass party bands on the road today, never failing to give me that good-time feeling. And here's a confession that I don't share easily: When I'm alone, I like to dance to it.
Many of my past columns, articles, and essays can be accessed at my own site, therealeasyed.com. I also aggregate news and videos on both Flipboard and Facebook as The Real Easy Ed: Americana and Roots Music Daily. My Twitter handle is @therealeasyed and my email address is easyed@therealeasyed.com.
* * * * * *
Your subscription helps keep independent roots music coverage alive! Subscribe to No Depression now and join a community of roots music fans from around the world.
---