Steve Earle Is Back with New Music that Enters the Mines
Posted On February 27, 2020
---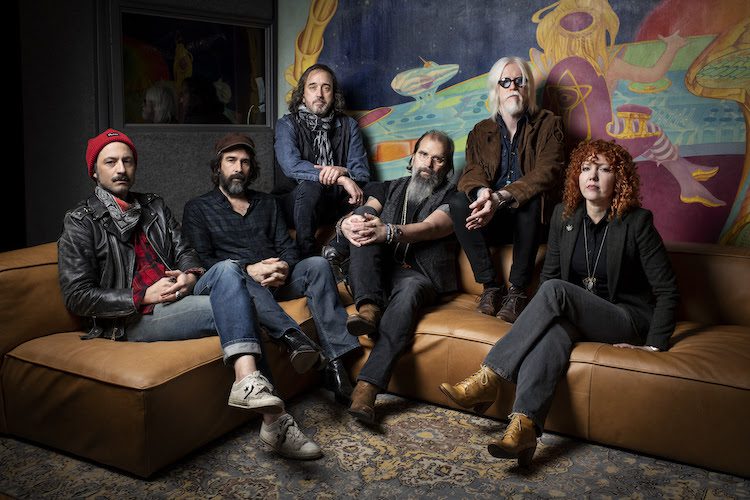 Photo by Jacob Blickenstaff
Steve Earle is back with his 20th studio album, Ghosts of West Virginia.
The 10-song album is based on the Upper Big Branch coal mine explosion that killed 29 miners in 2010, and the first single, "Devil Put the Coal in the Ground," finds Earle, as he so often does, putting the working man in the spotlight. (You can hear the song here, in its premiere from Rolling Stone Country.)
Earle produced the record, and notably chose to mix it entirely in mono, as he has partial hearing loss in one ear and "can no longer discern the separation that stereo is designed to produce," according to a press release announcing the album from New West Records.
The album's coal theme was inspired by Earle's work with playwrights Jessica Blank and Erik Jensen on their play Coal Country, which features Earle onstage as "a Greek chorus with a guitar," as he puts it. The play contains seven of the songs from Ghosts of West Virginia. The play runs March 3-29 at The Public Theater in New York City.
Ghosts of West Virginia explores coal in the state from a historical perspective, which means his own political and social leanings aren't always front and center here.
"I thought that, given the way things are now, it was maybe my responsibility to make a record that spoke to and for people who didn't vote the way that I did," he says in the press release. "One of the dangers that we're in is if people like me keep thinking that everyone who voted for Trump is a racist or an asshole, then we're fucked, because it's simply not true. So this is one move toward something that might take a generation to change. I wanted to do something where that dialogue could begin."
Just before they entered the studio for this album, Steve Earle & The Dukes were shaken by the loss of bassist Kelley Looney, who had played with Earle for 30 years. Ghosts of West Virginia is dedicated to Looney as well as to the 29 miners killed at Upper Big Branch. Jeff Hill (Chris Robinson Brotherhood) was added to the band to play bass for the album, and the other Dukes are Chris Masterson on guitar; Eleanor Whitmore on fiddle and vocals; Ricky Ray Jackson on pedal steel, guitar, and dobro; and Brad Pemberton on percussion.
Ghosts of West Virginia is scheduled for release on May 22 on New West Records.
---