SPOTLIGHT: The Intersection of Past, Present, and Future on Jake Blount's 'The New Faith' [VIDEO]
Posted On September 15, 2022
---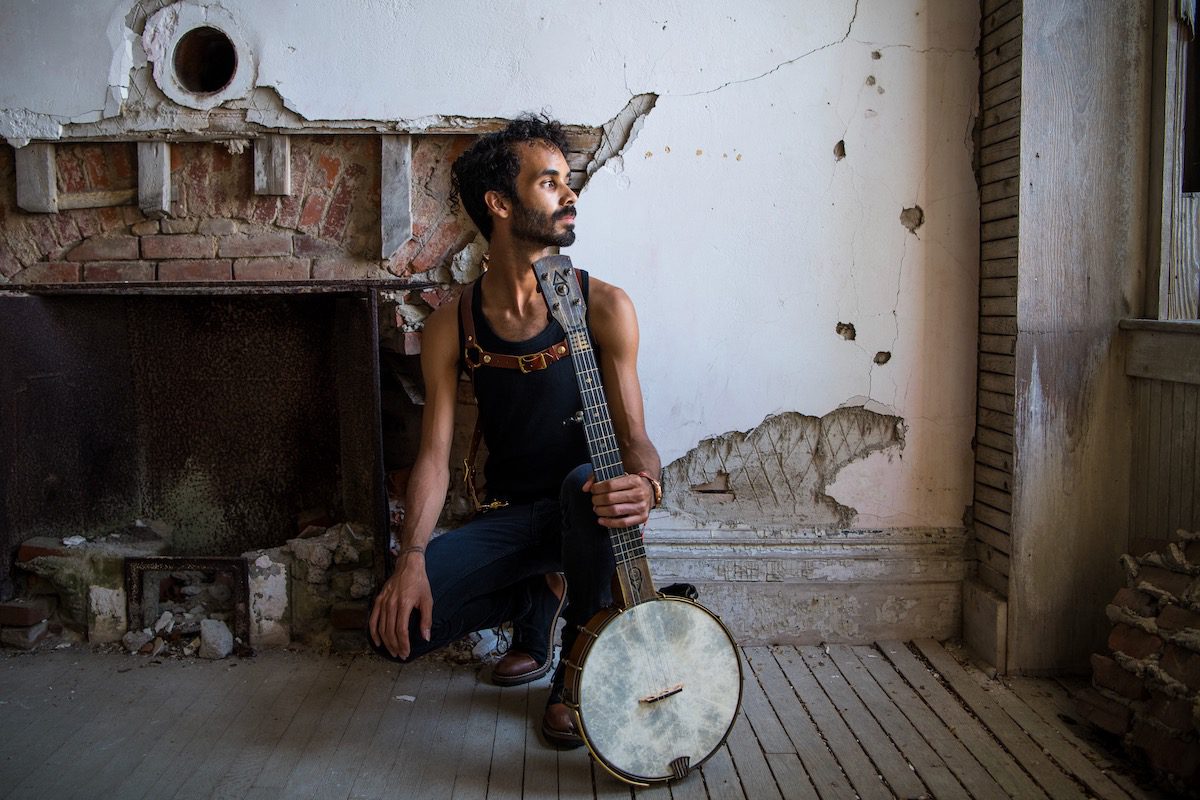 Jake Blount (photo by Michael Last)
EDITOR'S NOTE: Jake Blount is No Depression's Spotlight artist for September 2022. Read more about him and his new album, The New Faith, out Sept. 23 on Smithsonian Folkways, in our interview, and look for more from Blount all month long.
Jake Blount's new album, The New Faith, tells the story of a future in which the climate crisis has come to a head and a community of Black refugees has formed a community on an island in New England, far from their ravaged Southern homes.
To get through this bleak time, they turn to songs — and the messages of survival within them — from the past. They are spirituals that Blount, a scholar as well as a musician, found from the past that are eerily appropriate to the future he's envisioned, and to our real-life present that could very well lead there.
Sitting among ruins in Washington, D.C., for a mini-documentary accompanying the album, Blount speaks of the music that binds the characters in his Afrofuturist story.
"[They] wind up recontextualizing these old songs that I didn't even really have to change the words for to be about climate crisis and to be about survival during that time and to be about the lessons that your ancestors passed down to you," Blount explains.
Interspersed with his commentary in the 7-minute video is a performance of "Tangle Eye Blues," a trance-inducing fiddle drone Blount plays as he moans the yearning lyrics: "Lord, I wonder will I ever get back home."
The songs and the story of The New Faith are about living through trauma, and the strength and the wisdom that resonates from the songs from previous generations, whose trauma is carried forward.
"That's part of what drew me to the music in the first place, is feeling like, 'I can't survive this, I need to learn from people who did,'" Blount says.
Learn more about the album's songs and concept in the documentary, presented in full below:
---