SPOTLIGHT: Rufus Wainwright – A Thought on Singing
---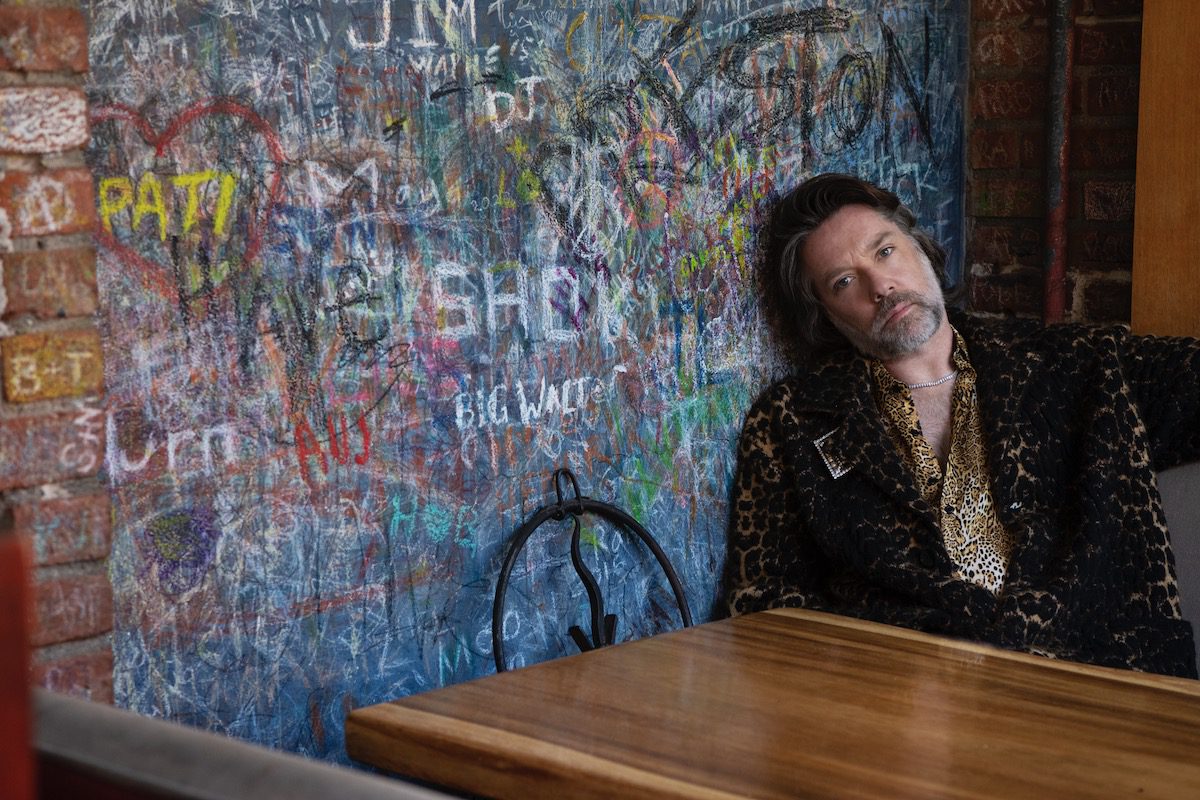 Rufus Wainwright (photo by Miranda Penn Turin)
EDITOR'S NOTE: Rufus Wainwright is No Depression's Spotlight artist for June 2023. Read more about him and his new album, Folkocracy, in our interview, and look for more all month long.
Recently I was reading poems by the Portuguese writer Fernando Pessoa and stumbled upon what is now probably my favorite quote on singing:
"Sing like you are listening."
Previously my favorite quote had been the more well-known "what comes from the heart goes to the heart," by Samuel Coleridge, and though it's a line that I still adore and find useful concerning a plethora of issues, Pessoa's illustration actually pinpoints an exercise I have been somewhat unconsciously perfecting for many years, and if perhaps given this poetic pointer a little earlier, could have cut some corners.
Speaking of cut, often when I hear people sing today (especially in the musical theater style) I'm struck by how cut off the sound is from the actual performer. There seems to be a lot of technical expertise developed that I imagine allows the artist to sustain power and do eight shows a week, which makes sense, but in the end tends to leave me somewhat cold. Listening while singing in my opinion would help a lot with this.
Of course, training is essential, and when I say "training" I'm not speaking necessarily of classical training (which I'm not against either, especially for opera), but to be a true interpreter of song, a substantial amount of work is required. But now, as distilled in Pessoa's line "sing like you are listening," I feel a lot of this work should be perfected by the ear, not only the voice.
Fortunately, I was brought up in a folk music setting and was forced to pay attention to other musicians around me, so I've always had the tools. But far too much time in my early years I now feel was spent trying to perfect my own singular style or have a deep emotional relationship with the music. All of this is well and good, but if the goal had been to actually give myself over totally and become a complete empathetic listener while in the act of performing, I feel I would have progressed faster, and thankfully now I'm starting to get the gist of it.
In the end I'm realizing that it has to be completely holistic: Not only is it listening to the acoustics of the room, other performers, and what the composer is trying to express, on a more spiritual note (pardon the pun), it's almost as if you should try to become the silent response to the audience when you sing, the truly thoughtful answer that actually pops into one's mind after properly digesting another person's plight, or on the other end of the spectrum, your gut feeling. Essentially the REAL answer, unfortunately rarely said out loud.
Thankfully, with music you can pronounce the real answer out loud much more easily, plus, miraculously, it takes a fraction of the time than when speaking it.
So, in the end, as a singer, I guess think of a performance as a conversation between you and the audience, a not unheard-of construct, but here's the twist: Even though the public is quiet and listening intently, you, the performer, should actually take on the role of primary listener and try to hear THEIR thoughts. Listen for their hopes, dreams, and fears (I don't know how this works, but trust me, it happens if you really try), and with this intent in place, I guarantee that the music you make will be far deeper and more connected to who you are, not cold and mechanical.
Great singing should be a truthful and loving honest answer to all those who need it, and that's all of us.
Sing like you are listening.
---