SPOTLIGHT: Joshua Ray Walker Puts the Sounds of Sunset into 'See You Next Time'
Posted On October 5, 2021
---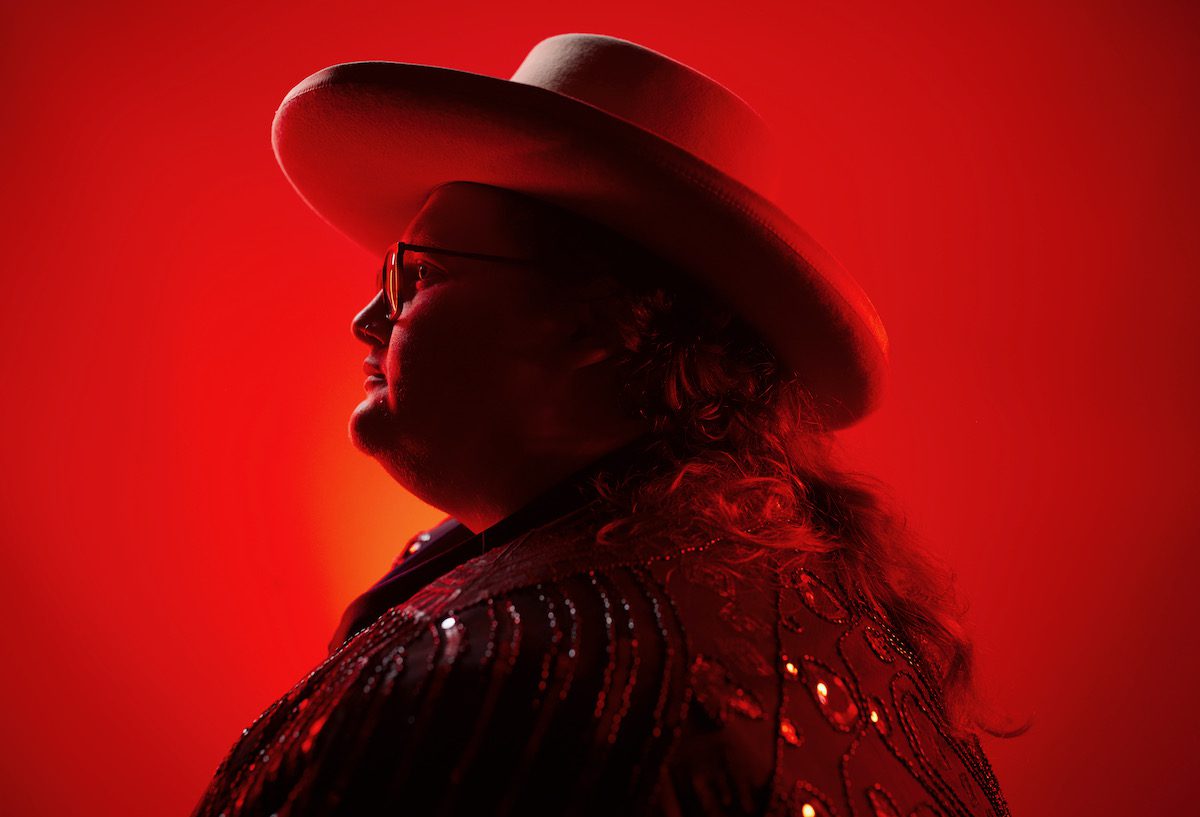 Photo by Chad Windham
EDITOR'S NOTE: Joshua Ray Walker is No Depression's Spotlight artist for October. Look for more on Walker, and his new album, See You Next Time, out Friday, all month long.
Texas-born and Dallas-based troubadour Joshua Ray Walker paints a portrait of a waning American institution on his latest album, See You Next Time, but he asks big existential questions in conversation: "What are we even doing? Why am I pouring all this effort into an album when I don't even know if I'm going to have gas or food or fresh air in five years?"
At least he can laugh about this interminable stretch of American history, where playing songs or making art, or really doing anything at all, feels at odds with circumstances. "I feel like it's an exceptionally weird time to be a musician," Walker opines. He's referring to COVID-19, of course, the looming roadblock dividing singers, songwriters, the stage, and audiences from each other. But he's also talking about the climate crisis that's drowning one half of the US and scorching the other, and the personal debacle of living in a hotel for nearly a year after a burst pipe pushed him out of his home.
It's enough to make See You Next Time, out Friday, look like small potatoes, a blip on the radar. But See You Next Time isn't small at all. In fact, it's the capstone to high ambition: a trilogy of albums set in a fictional Texas honky-tonk on its last legs, and as of See You Next Time, its final night of operation. Walker started the trilogy two years ago with his debut, Wish You Were Here, and added to it in 2020 with Glad You Made It, and with See You Next Time closes three chapters in the country music equivalent of the great American novel.
"All the characters and all the songs are the people, the barflies, the regulars of this bar, that happen to be there on the last night that it's open," Walker explains. "That's why some of the characters are reoccurring on all three records. In my mind, they're just this cast of characters that all happen to be here. So I was going for my version of a modern honky-tonk record. That's what these three albums were supposed to sound like."
Walker puts his unfolding narrative on a timeline somewhere after the Urban Cowboy boom, a period beginning in the 1980s inspired by an article journalist Aaron Latham contributed to the September 1978 issue of Esquire: "The Ballad of the Urban Cowboy: America's Search for True Grit." The article begat a movie adaptation, Urban Cowboy, starring John Travolta, Debra Winger, and Scott Glenn, and the movie shaped an era of country culture, from the music to the fashion. See You Next Time exists at the tail end of that era, perhaps a fading moment in time for some, but one that Walker approaches with abiding sincerity.
See You Next Time encompasses a range of sentiments, emotions, and attitudes. At times Walker leans toward melancholy, but he also gets playful with his characters and his audience. Marrying heartbreak and humor, especially against a backdrop that's inherently doleful — because what else can the honky-tonk's closure be than a bummer? — strikes as a conflict on paper; it's hard to laugh through goodbyes both bittersweet and straightforwardly painful. See You Next Time pivots from the bar halfway through the tracklist to bid farewell to Walker's father on one of the record's key songs, "Flash Paper." Walker's dad passed away in November after suffering through lung cancer for 4 years. "Flash Paper" is Walker's attempt at reconciliation and mourning, the kind of performed grief that sucks the breath clean out of your lungs.
The elegy follows "Sexy After Dark," a much cheekier song about country's canon of crooner ditties and the decidedly not sexy men who play them. Leaping from that to a naked display of vulnerability might give Walker's listeners whiplash if not for the sincerity, a word that means more to him than it does to most of us. Sincerity doesn't just mean being open about one's remorse, woes, or bereavement. Comedy can be sincere, too.
"I can sing all of these songs with sincerity, because I mean all of them," Walker notes. "If a song is goofy and I'm making fun of a part of myself that I can find humor in, I'm being sincere. And if I'm singing about my dad and the boxes, the notes he left me, I can be sincere about that, too, because that's a part of myself as well."
Seeking a Connection
Walker favors sincerity over seriousness because he wants to connect with his audience; as far as he's concerned there's a big difference between being sincere and being serious, and seriousness comes at the cost of that connection.
"If I was super serious and I took myself [seriously] as an artist all the time, I would be trying to achieve this higher thing," he says, "and I feel like you just miss a lot of people [that way]."
For Walker, the best approach to making art accessible is for artists to be as vulnerable and sincere as possible, though that task is easier said than done. "It took me a long time to become comfortable with myself enough to share all of that on a record," he admits. A record is permanent. Anyone can listen to it anytime they wish and get a piece of him.
That's a discomfiting thought. On the other hand, if See You Next Time, along with Wish You Were Here and Glad You Made It, give listeners ingress toward their own sincerity, the results will be worth the unease.
"I hope they find a connection to my music and they realize they're not alone in their experiences and emotions," Walker says.
See You Next Time inhabits a specific experience, nestled within that sunsetting honky-tonk and all of the folks who make it their hangout. But amid so many other establishments — bars, music venues, theaters, restaurants, assorted small businesses — shuttering over the last 18 months, finding common ground in this honky-tonk's plight isn't a big ask. All of us have lost something, or someone, since 2020. That's experience enough to know how Walker's characters feel about losing their stomping grounds.
Who knows where those figures, those bit players and cast members, will end up in this tale Walker has now finished telling? For that matter, where will Walker end up? He can't say for sure.
"Moving forward, I know that my sound will be a little different," he says. "I don't know necessarily what it will be because I haven't made it yet."
He might expand into other types of music he loves, like post-rock, or a blend of bluegrass and psychedelic sounds. (He jokes that he might just fall off the deep end and live in Tijuana for a couple months, which would make a great story but not necessarily a great experience.) The truth is that time will determine what Walker has to say on future albums. The one-two-three of Wish You Were Here, Glad You Made It, and See You Next Time speak to Walker's 20s. Now he's slightly older and wiser. "I've got to live some life before I can write some more songs," he says.
Hopefully that life doesn't involve much more living in an extended stay hotel during a pandemic as the world floods around him. (Everything's bigger in Texas, including bungled responses to public health emergencies and environmental calamities.)
Walker's year has had its share of silver linings, though: He wrote See You Next Time in his hotel, for one thing.
"Sometimes when circumstances get so bad, they become funny again," Walker points out. "And I think that that probably played a role in the Next Time record." And maybe it will the next time he writes a record, too.
---