SPOTLIGHT: Jade Bird Makes an Artist's Statement with 'Different Kinds of Light'
---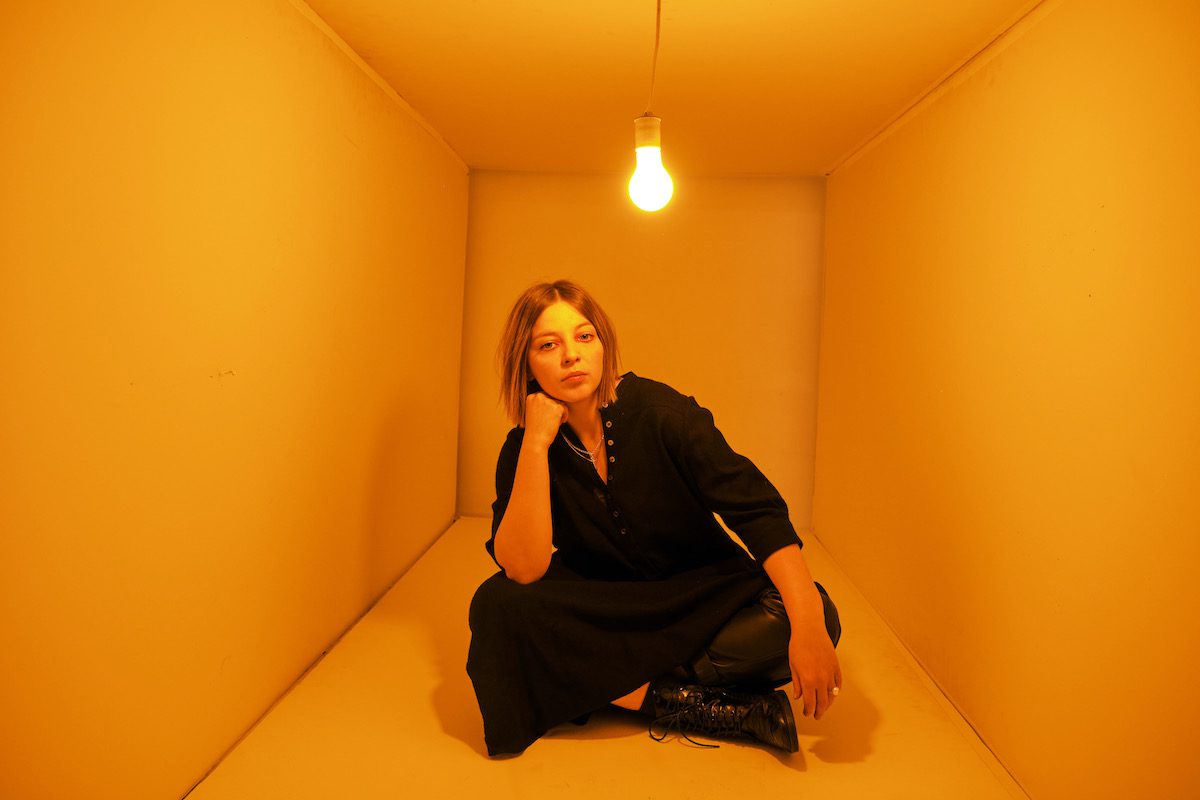 EDITOR'S NOTE: Jade Bird is No Depression's Spotlight artist for August 2021. Read more about her and her new album, Different Kinds of Light, coming Aug. 13, all month long.
Jade Bird has only recently gotten comfortable with calling herself an artist.
That's despite her songs gaining attention from media on both sides of the pond as far back as 2018, a year before her self-titled full-length debut was released. Once that hit, garnering glowing reviews and opening gigs with Brandi Carlile and Hozier, her career was cemented — but she still couldn't quite bring herself to embrace the title of "artist."
"I live in a world where everyone can be an artist overnight," she says. "You can upload videos of yourself singing, and although that's amazing in some aspects, I believe in the discipline of being an artist. I really believe in earning the right to be called one."
Bird, 23, has written hundreds of songs in her quest toward artistry, many of them, at least early on, working out her own feelings about the more chaotic elements of her life: a "nomadic" upbringing in the UK as the child of army parents, multiple generations of divorce. Songs like "Love Has All Been Done Before" and "I Get No Joy" from her debut album grapple with leaving — the anticipation of it and the aftermath.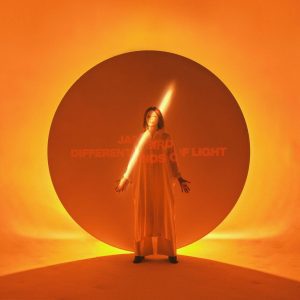 But on Bird's new album, Different Kinds of Light, out Aug. 13 on Glassnote Records, a lot has changed. Anger at leaving turns to acceptance of loving, a shift brought on by a few years of "growing up," as she puts it, and by her long-term relationship with her guitarist, Luke Prosser. And while there's plenty of Bird's sharp wit and insight on these new songs, there's room for other characters and stories, too.
"I got really bored writing about myself," she says from her current home in Austin. "The first record, I was doing so much self-evaluating, having quite a tumultuous upbringing with divorced parents, divorced grandparents, both sides. My life was just chaos, like mental chaos. And I was just desperately penning my way through that since I was 12. I was just desperately trying to gain some clarity."
But then, she says, "I fell in love."
"So Different Kinds of Light explores being this quite jaded character and in love, and then having to just be in it and working out 'The hell do I do now?'"
The album opens with a minute and a half of sound, different "stems" of the title track heavily layered and beckoning the listener into Bird's world.
"It's what I hear if I'm ever drunk or high," she says. "I kind of hear music like that." As the track, called "DKOL," came together, she remembers thinking, "This feels so like my world in a great way."
But clarity comes charging back on the second song, "Open Up the Heavens," with crunchy guitars and Bird's signature edgy vocals. As with many of her songs, some of the sharpest insights come in the form of a question: "Do you really know / what it feels like / Ending up alone / in the middle of the night?"
"Trick Mirror" explores the line between leaving and staying, the tightrope tiptoe that can make or break a relationship and a lifetime. "Sometimes it's quicker to walk away," Bird admits in the chorus, "when you see signs of a darker day / But the more that you leave, the less they will wait / and no one can love you if you don't stay."
"Now Is the Time," with its steady drumbeat and jangly acoustic guitar, is a fine anthem for anyone striving toward a dream or simply trying to get through the day. And "Prototype" is a fully acoustic examination of falling in love with the wrong ones over and over until the right one comes along.
Bird recorded the album in Nashville's famed RCA Studio A, with Dave Cobb — whom she calls "a musical soulmate" — producing.
Bird felt that Cobb, who has worked on multiple projects with Jason Isbell and Amanda Shires, and with Chris and Morgane Stapleton, deeply understands artists who work closely with their partners, as she does with Prosser.
"Your creative partner is the secret sauce," she says, "so if someone can offer that respect, it goes a hell of a long way."
Bird felt the weight of history in Studio A, but she also felt welcomed, warm, and inspired — which isn't always easy, she says. At a recent session at Abbey Road, "it felt much more scary there in a bad way. I felt quite overwhelmed, because it's quite a cold studio. You feel like, 'Oh God, do I even deserve to be here?'"
A New Light
In the months leading up to Different Kinds of Light, Bird's confidence — the feeling that she does, in fact, deserve to be on any stage or studio she enters — grew, as did her resolve to make music on her own terms.
Some of that, she muses, came about as a result of forced stillness during the pandemic.
"I think a lot of artists, we've looked more inward into the growth that we've not been making on ourselves," she says. Among the "childish mentalities" that tend to drive musicians as they work to advance their career, empathy takes a backseat, she says, but she sees it a vital tool for a writer wanting to connect with listeners.
As Bird spent weeks in quarantine so she could safely travel to record her album, she wrote diligently. But in addition, she says, "I got to look at myself and look at my writing process and grow a bit more as a human, which was beyond necessary."
The time off touring also meant that she couldn't road-test songs in front of an audience, a measurement she once leaned on heavily. But that, too, brought an opportunity for growth.
"Maybe I got some freedom of being able to write exactly what I wanted by that," she muses. "I'm not sure how 'I'm Getting Lost' or even 'Now Is the Time' would have done acoustically, because they're such broad, instrumental songs. So maybe I got to write things I wouldn't have actually written before."
As she waits for the official release of Different Kinds of Light, held back for months in hopes of a return to touring, she sees herself in a different light as well. The word "artist," it seems, finally feels like a good fit.
She's put in the time, definitely, but she's also put in the work, and the heart, to claim that job title.
"The reason this album changed that for me was I felt like the level of songwriting was just so much better for me personally," she says. "Even if it doesn't do well, I still feel like the level of songwriting is something to be proud of. So therefore, I feel like the title of artist is appropriate now."
---