SPOTLIGHT: Amythyst Kiah on Finding the Sound and the Strength for 'Wary + Strange'
---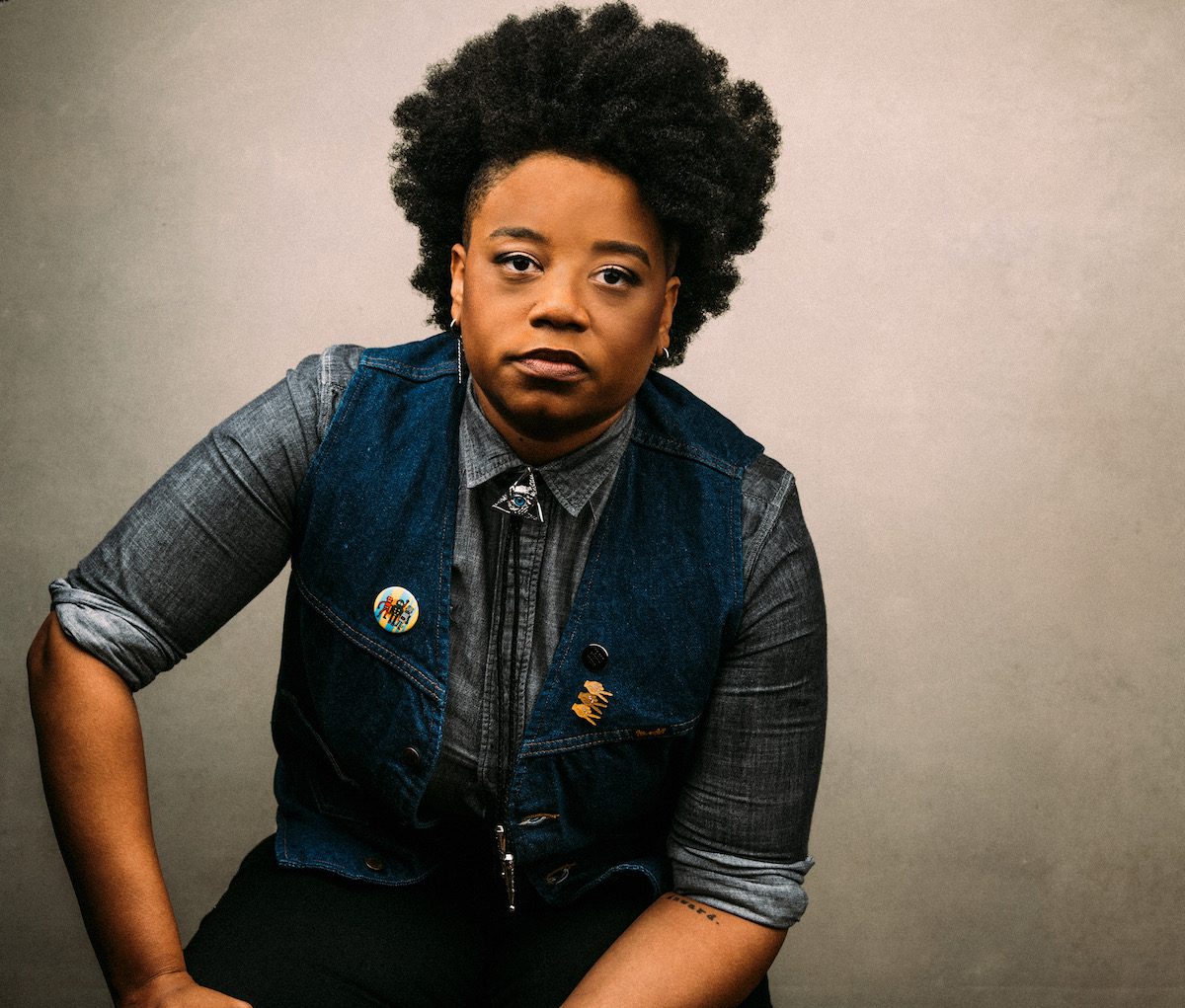 Photo by Sandlin Gaither
EDITOR'S NOTE: Amythyst Kiah is No Depression's Spotlight artist for June 2021. Read more about her and her new album, Wary + Strange, in our interview, and watch a video for the song "Firewater" here.
I had no idea how Wary + Strange was going to come together. It was a three-year meandering process that eventually took its final form at Sound City Studios in Los Angeles. In the past, the amount of experimentation and production I was able to explore on a record mostly depended on how much money I could scrape together without panicking that I would end up owing more than I could afford. In the summer of 2020, I signed a record deal with Rounder Records and, for the first time in over 10 years, was finally able to breathe easy and make something that could go beyond my limited funds.
Back to the beginning of Wary + Strange's final chapter: In early 2020, I supported Yola on her hugely successful, mostly sold out, debut US tour. In between shows, while I was in Los Angeles for the Grammys, I met Mark Williams, A&R for Concord. He set up a meeting for me with renowned producer Tony Berg. I didn't know it then, but that meeting would become an integral part of my album's development.
On the day of my meeting with Tony, I was nervous. I sometimes overthink things, get overwhelmed, and shut down in order to cope, but once I stepped into the unassuming ivy-covered building known as Sound City, most of those feelings fell away. Upon meeting Tony and engineer Will Maclellan, their warmth and enthusiasm for my songs put me at ease. We discussed my vision at great length and my desire to make a record with blurred boundaries — a record that would reconcile both my alternative and roots influences.
Tony suggested that we jump right in and record something — anything — just to get a feel for how we work together. Thinking quickly, I suggested "Fancy Drones," a song that combined the music of my bandmates at the time (Patrick Taylor, Taylor Green, Andrew Gibbens) and a poem I had written about the woes of modern society. As I sang a bit of it, I could tell that the gears in Tony's head were turning. Kane Ritchotte (Portugal. The Man) was in the building next door and Tony had him join in on drums. We laid down the rhythm track, and then Tony briefly disappeared, returning with a bass harmonica. That was the moment I knew that this was the man for the job of producer! We didn't realize it at the time, but "Fancy Drones" would become the song for the rest of the record to live up to.
Fast forward to July 2020: It was a risk to make this record during the pandemic. I trusted that everyone would take the safety measures seriously, so I flew to Los Angeles from my home in Tennessee. The day before my trip, Tony told me that in order to fulfill my vision, we would likely need to re-record many of the songs that I had already spent so much time on. Two years working on music that would mostly be erased. That thought worried me, but I knew that this was an opportunity that many don't get — to sing and play music in a studio that once held Fleetwood Mac, Rage Against the Machine, and more recently, Phoebe Bridgers and Bob Dylan. I thought back to that amazing day of spontaneity when we recorded "Fancy Drones" and decided to just trust the process.
For the following two weeks, aside from ordering takeout and making the occasional grocery store run, the only places I spent time in were the studio and my Airbnb. Tony and I went through each song, one by one, and decided how to synthesize my alternative influences with my roots influences. It was important to Tony that my vocals were clear and that the song didn't get lost within the arrangements. In order to accomplish these things, we ended up making the difficult decision to re-record every single song on the album; the recordings as they stood just weren't fitting together properly. This was the first time I had ever completely eliminated previous work, and I was terrified. However, it quickly became apparent that, due to the pandemic, I was taking better care of myself and getting more rest, allowing me to be fully present in the studio for the very first time in my life. I wound up doing my best singing and playing to date.
The Wary + Strange project has proven to be a rebirth. I've always been fascinated by stories about the battle between light and dark — the naive youth faced with a path, a destiny, that is a departure from familiar people and places and into a world of unbelievable possibility. It is difficult to navigate that decision because the dark is doubt, uncertainty, and even cruel words we say to ourselves that stifle our growth. It's a shroud that tells us that we are not worthy, even if it is clear to the people around us that we are. Change is one of the most important parts of life. We have such little time on this Earth, and the ability to be in an environment that allows us to grow is not always granted to us. I have been incredibly fortunate to have a wonderful father who has always told me that I have value and that I am worthy. Once I finally believed it and allowed people into my life (like Tony) who believed in what I do and wanted to help me achieve my goals, things continued to move forward and take shape.
Every detail of this record was carefully thought out. A masterpiece was created that could best be described as either Southern Gothic or magical realism. The former is a term from literature and the latter for visual art, but both encapsulate the idea of taking things that are seemingly familiar and adding ethereal qualities to them — a sound that is truly worthy of the title Wary + Strange.
---