SPOTLIGHT: Adia Victoria Blends Poetry and Melody for a Sound All Her Own
Posted On February 8, 2019
---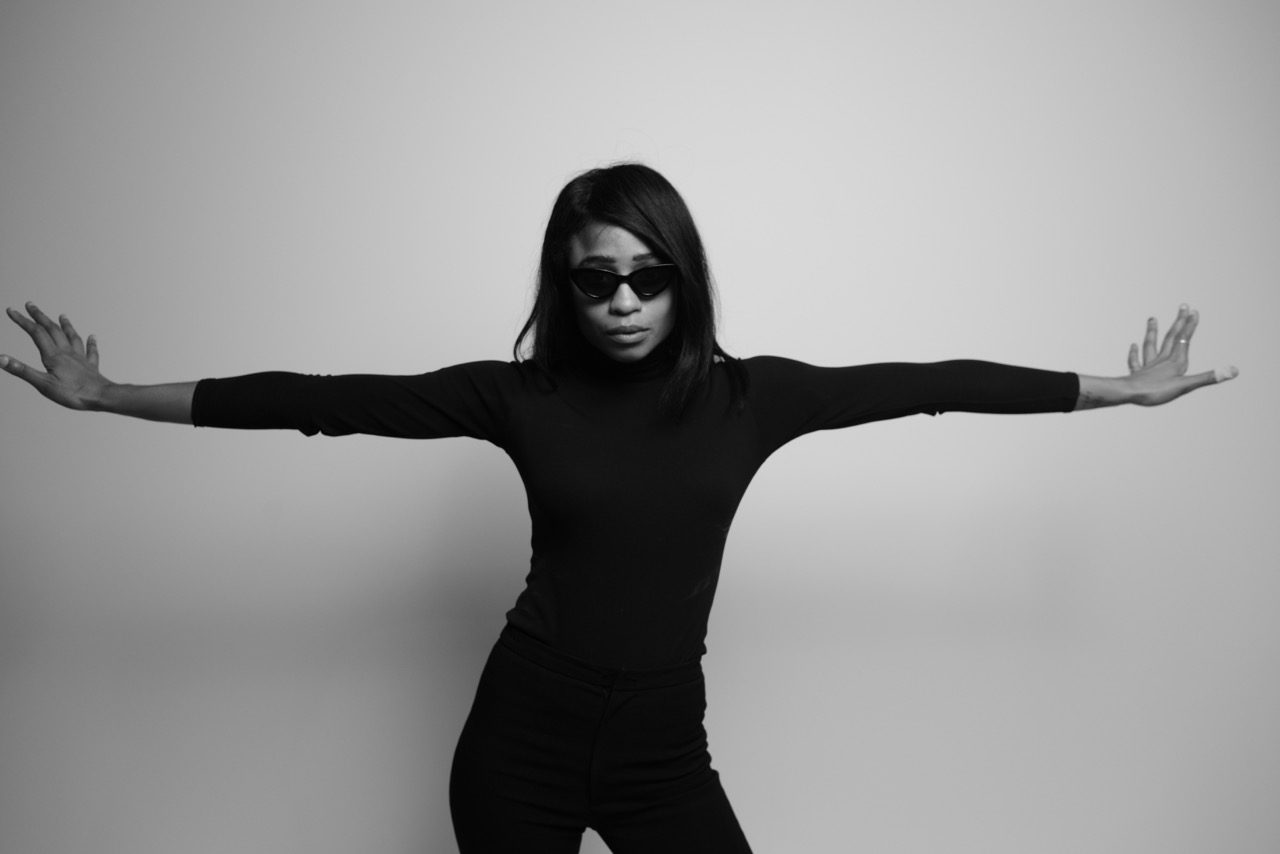 Photo by Shervin Lainez
Singer, guitarist, and lyricist Adia Victoria's words and music transcend genre classification and remind us of the variety of artists and mediums in Nashville, a city that's a limiting label unto its swiftly gentrifying self.
Becoming her own artist began when Victoria was a studious bookworm raised in a Seventh-Day Adventist household, long before she was a city-dwelling singer-songwriter with an aversion for Americana clichés and a clear love of the socially and sonically altering power of the blues.
"My grandmother gave me my first library card in Spartanburg, South Carolina, when I was around 7," she says. "I was shocked. I was like, 'You can get these books for free!' She said, 'Yeah, but you've got to take care of them. Take out as many as you want, take your time, read them and bring them back. This is all for you.' My grandmother played a very important role in nurturing my intellectual side and my curiosity. She's brilliant in her own right. She's an artist as well. She taught me to stay busy and stay reading."
Victoria's childhood love of books first tapped into the mood-swaying wordplay she's sharpened on new album Silences (out Feb. 22 via Canvasback Music) and prior releases.
"I started writing poetry when I was quite young," she says. "I was a voracious reader, and I began playing with language as soon as I was able to speak and then write. The first creative outlet for me was writing and reading. Music came later on. I started singing in the school choir when I was 5. Then I started playing music. I briefly was in school band in middle school. I played tuba, and then I picked up guitar when I was 21."
Although Victoria charted her current path as a guitarist and songwriter while living in Atlanta in her early 20s, her creative secret then and now remains her longstanding literary passion.
"If I'm not reading, I'm not writing," she says. "When I read, my mind is more open to ideas and playing with language. I can think of rhythm with words. I'll want to write poetry, and then I'll want to write music. It's a game of keeping my brain as elastic as possible. I find that when I'm going through periods when I'm a little bit blue or anxious, my mind is closed off and it's hard for me to create anything. I try to feed it as much as possible because when I don't, I get in trouble."
For Silences, Victoria prepped her most ambitious and rewarding album of her career by doing more than curling up with a stack of books. She also went beyond her comfort zone by working with an unlikely producer: The National's Aaron Dessner. Teaming with a famous fan from the rock world was a calculated move toward avoiding a tame sound.
"I wasn't trying to make a specific type of record," she says. "I didn't want someone to be like, 'We're going to make a really great Americana record. It's going to sound like this and get played on these stations.' That instantly turns me off. I think it's boring. I think it's formulaic. A lot of music that's coming out of Nashville right now is quite predictable. You know what the song is going to sound like before the first four bars."
Dessner instantly tapped into Victoria's immense creativity, she says.
"We tracked the song 'Bring Her Back,' which when I went up there was a simple acoustic song that I'd written, and we turned it into this iced-out, moody, R&B kind of track," she says. "I was like, 'Wow, I didn't know I had that in me.' After that, I was like, 'Yeah, this is the guy I want to work with.' And we became friends. You wouldn't expect someone like me and Aaron Dessner to be buddies, but he's like a big brother. He gave me a sense of community and assurance in my voice as creator that I didn't have to follow a genre or a label."
Standout single "A Different Kind of Love" teases more than the moody soundscapes Victoria created alongside Dessner. Its '60s variety television show script reveals one of the singer's other talents — she's fluent in French.
"I started traveling to France when I was 18 after seeing the movie Amélie, which most people hate when I tell them that," she says. "I didn't speak French at the time. I just went over there and absorbed it for a few weeks and came back home. I started teaching myself French. It was just a hobby that I continually enjoy. When I went to college in my 20s, I majored in French with the intention of getting my degree, moving to Paris, and teaching English, but the music thing happened and my path shifted."
With the touring part of the album cycle about to hit full stride, Victoria looks forward to revisiting the Deep South sites where she discovered her literary and Francophile interests.
"I don't know how much it changed since I lived there with global warming, but I'm excited to get back home to the mountains," she says. "I'm a mountain girl. I grew up just about 20 minutes south of Asheville. I'll probably go up there in the woods, smoke some weed, strum a guitar, and see some friends. Just get back in touch with myself. The older I get, the more being back home in South Carolina means to me."
That's not to cast wanderlust or nostalgia as Victoria's personal and professional drive. Like the poets she loves and the blues pickers she sometimes emulates, Victoria's creative existence blatantly challenges a status quo that favors commerce over art.
As a band leader and a member of the Blair House Collective of poets with Ciona Rouse and Caroline Randall Williams, her work represents more than carving out a broader creative space for voices beyond typical Music City artists.
"I want to get out in front of young sisters, young brothers, and white people who probably don't think twice about gentrifying my neighborhood because they probably don't think there's anything of value here," she says. "There is. There are people living their lives in these neighborhoods that you are giddily decimating and replacing, colonizing our streets. I'm an artist. I live here in North Nashville. I'm making art here, and I matter. I deserve space to create."
---