Songs For Mr. Portnow
Posted On February 23, 2018
---
Just when I was thinking what an amazing year 2017 was for female artists – the amount of great work is unsurpassed in musical history – Mr. Portnow comes out and says that women need to "step up." I have often wondered if men in the music business such as Mr. Portnow can actually hear the female voice properly – do they  hear a difference between women's voices or do all women's voices sound the same to them? Do they actually hear women at all, apart from the few that break into the mainstream? Do all women look kinda the same to them?
Someone made a good point about the Academy Awards versus the Grammys – that the Academy Awards support independent films and that the Oscars aren't just based on sales as the Grammys are. While that is partly what's going on here, perhaps that is a separate issue.
When I was a young artist I was often told 'we already have a female artist on our label' or 'we already have a female artist on the bill.' Great as they are, the only female solo artists in the mainstream back then who played an instrument were Bonnie Raitt and Sheryl Crow – no others were considered because those spots had already been taken. Because 'female' was a genre back then. So if you were female and played guitar, you were automatically 'like Sheryl Crow' or 'like Bonnie Raitt.' I was in a band – all female musicians – and we were told, 'we already have The Bangles.'
Well, I thought things had changed. Not much apparently. You would think that someone in the position of Neil Portnow (President Of The Recording Academy) might consider exploring what's out there a bit more and not just rely on the 3 or so major labels that have the stranglehold on the mainstream charts and radio stations to provide him with his playlist. I wonder if he is interested? I hope so.
Well, Mr. Portnow, I have thrown together a little playlist of female artists you may not have heard of. This is not a 'Best Of' list – just some songs I heard that were as good or better than anything you will hear on mainstream radio or from one of your favourite Major Labels. I know this list could go a lot deeper, but here's a tip of an iceberg. I hope you enjoy:
https://tinyurl.com/ycufqrtc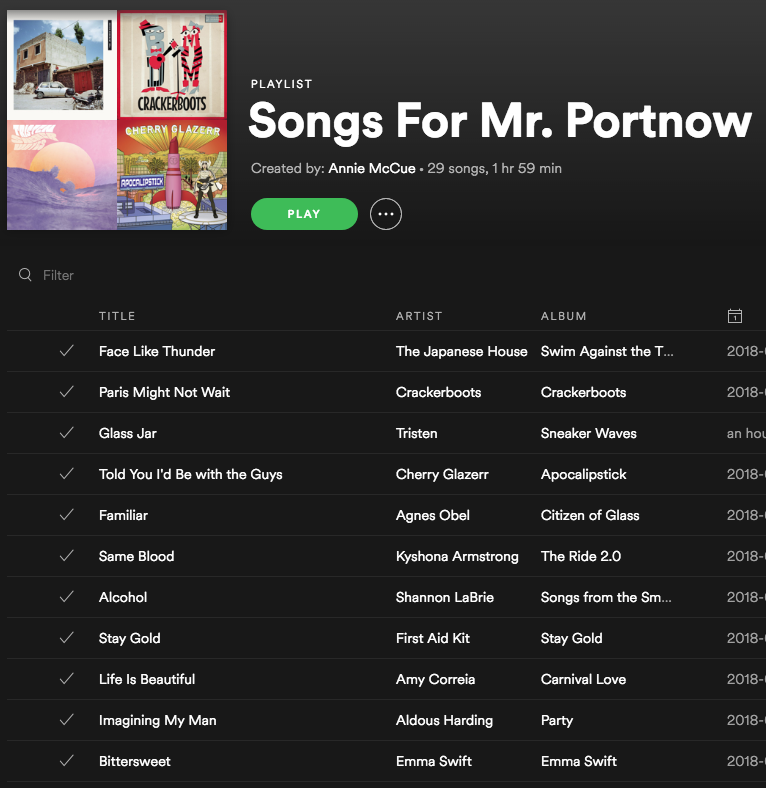 ---